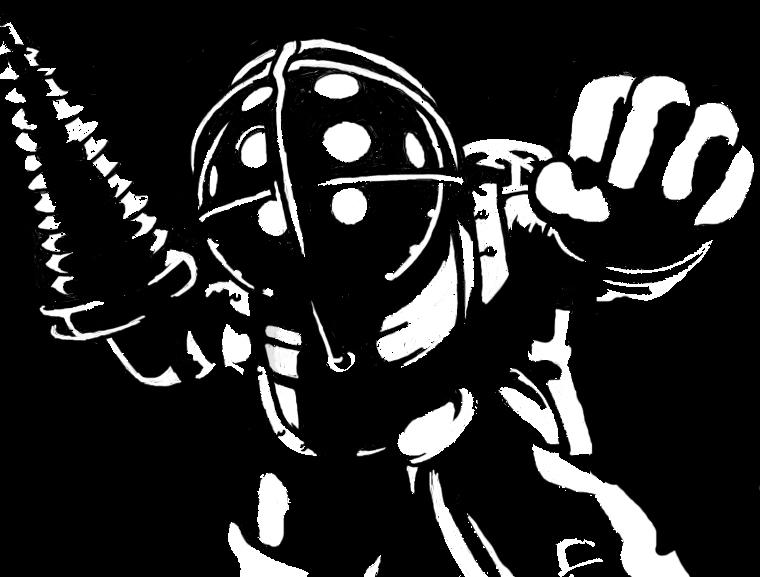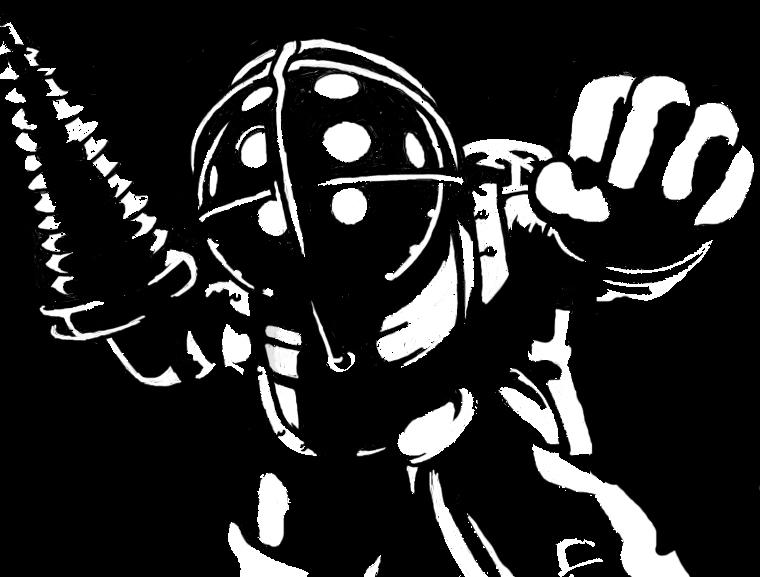 Watch
Bioshock Big daddy stencil
I've already carved it into my pumpkin and it looks ace! I'll put a photo up soon.
Sorry it's a bit rough. Used that Threshold thing on photoshop.
If you wanna use it then your welcome, just lemme know and show us a photo!
Be warned that there will be some really thin bits.