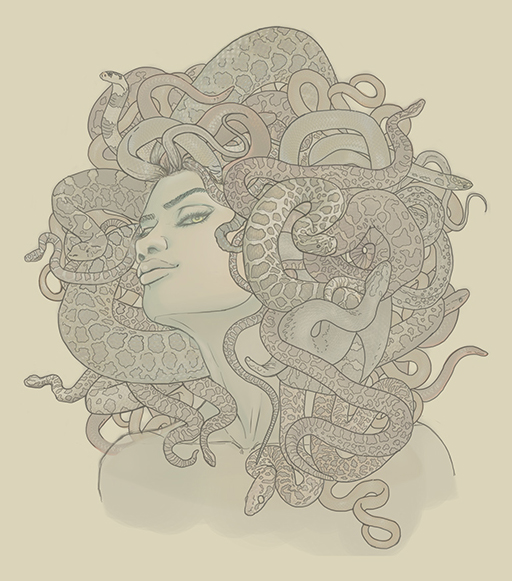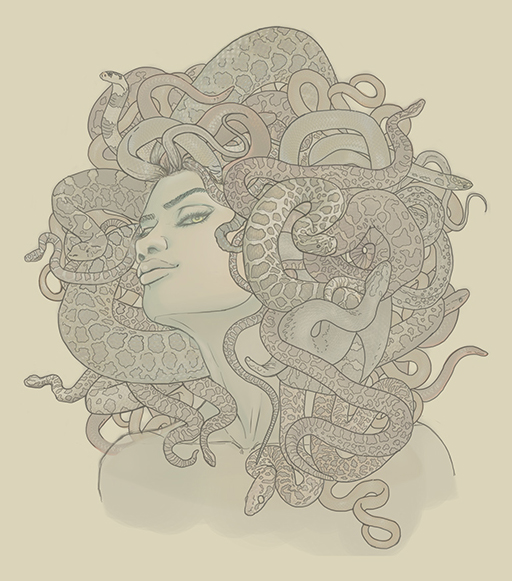 And here's the book cover line art with just a little value. Sometimes, I swear, even after all that work, I still just like the line art best.

Again,
I did this illustration late last year for a wonderful client, author Constance Burris, for her book Medusa, which you can check out here on Amazon:
ow.ly/EeXXn
. It was a super fun project and we had a great time working together.
See the finished work here:

Awesome drawing... most people (artists included) don't understand what makes a great painting... it is the drawing/rendering and this nailed it... great job.
Reply

Thanks a bunch! Everything about getting your art to look right pretty much does boil down to getting the drawing right first!

So I super appreciate that!
Reply