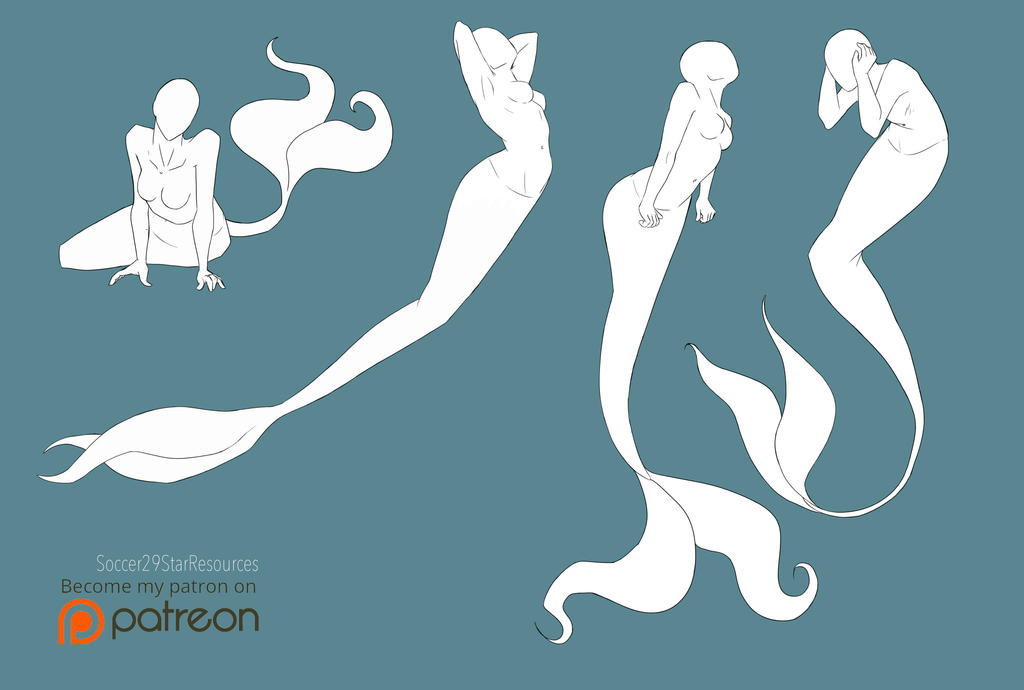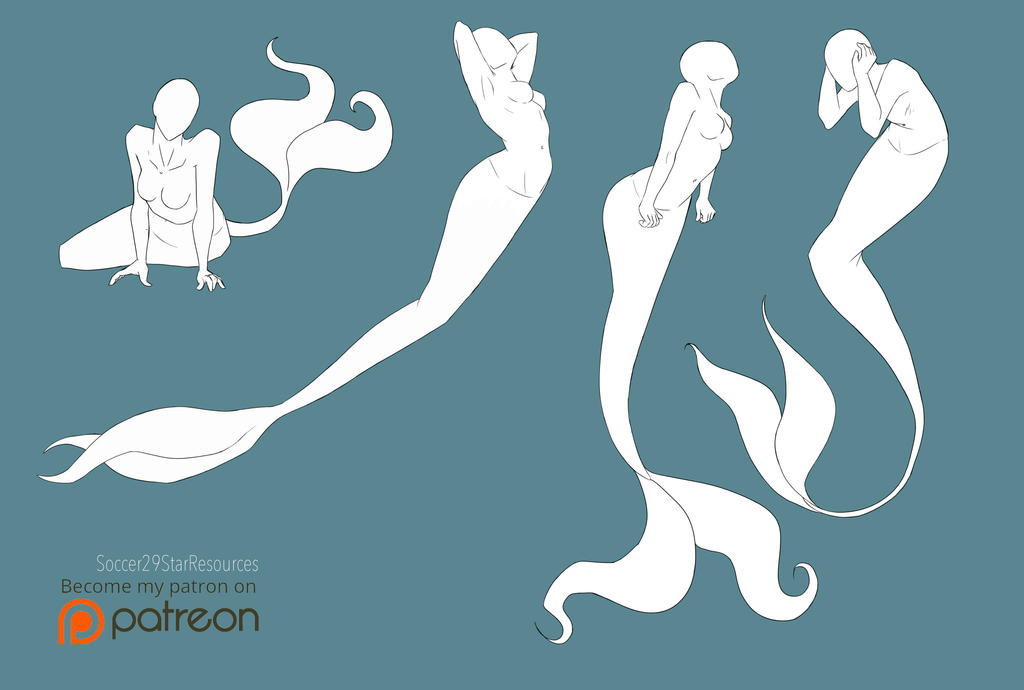 Watch
MERMAIDS!!!! I love Mer-May, and so this has been a lot of fun! I wish Mer-May was longer.... But here are a couple more poses. There is one more set of Mermaid poses coming out next friday!
Free-2-Use Pose Set
So my Patreons see everything 1 month before anyone else! That means my May stuff, comes out in June for the rest of the community! These are
Free-2-Use
Pose Sets
with Credit. Rules:
- If you use it, Credit me, and have a link to my DA page
- Send me a link so I can fawn over the Awesomeness you create! Seriously I love to see it!
- That's it. It's free to use with credit. What can I say...
If you have any questions feel free to ask!
Premium content:
JPG (white background), JPG (Colored Background), PNG (Line Art)
(Photoshop file to large, and can be downloaded for free at Patreon)
THESE ARE FREE
Deviant art won't allow me to post premium content without having a price. So I put 10 point, as that is the lowest I can put it. BUT you can access all these Poses for FREE on my Patreon! You do not need to become a patreon, although I appreciate the support, and you do not need to pay me. Just go to my patreon page, find the Poses, hit download, and you receive a Photoshop version, a JPG (without the blue background), a PNG (just line art) and this reference.
Link to my resource Patreon page:
www.patreon.com/Soccer20StarRe…
Link to my regular Patreon (No resources just art!):
www.patreon.com/Soccer20Star?t…
Link to other Social Media:
soccer20star.tumblr.com
www.instagram.com/soccer20star…

Reply

Patreon hates my computer..
Reply

That sucks. I can add the png file to my state.sh if that would make it easier for you to download.
Reply

Reply

Sorry about the late reply, I've been busy with studying.
I've put the png file link below. Hope this helps!
Mer-May Pose Set 1
Reply

i'm gonna use the pose on the far right thank you so much you are very good.
Reply

these are really good!
one small thing though, on the last pose where the girl is holding her head, the thumb is on the wrong side of the hand. it looks a little strange to say the least. but other than that the poses are excellent!
Reply

Ooo I like these ones ♡
They could create some very dynamic shots! >w<
Reply

I love how long her tails are! :3
Reply