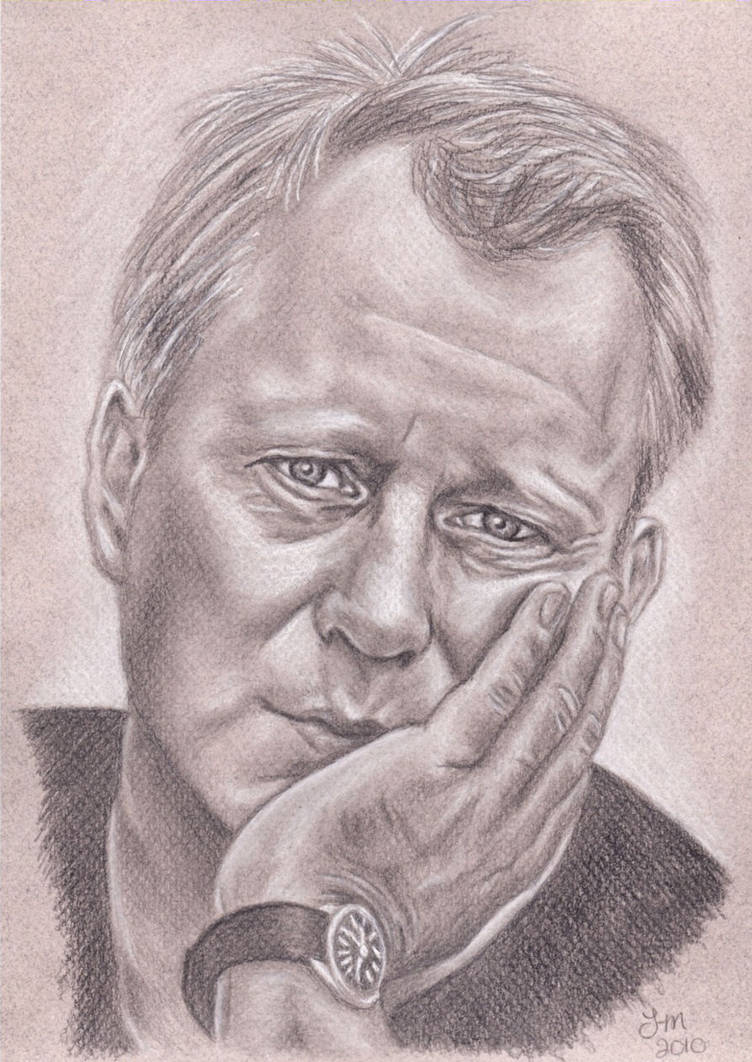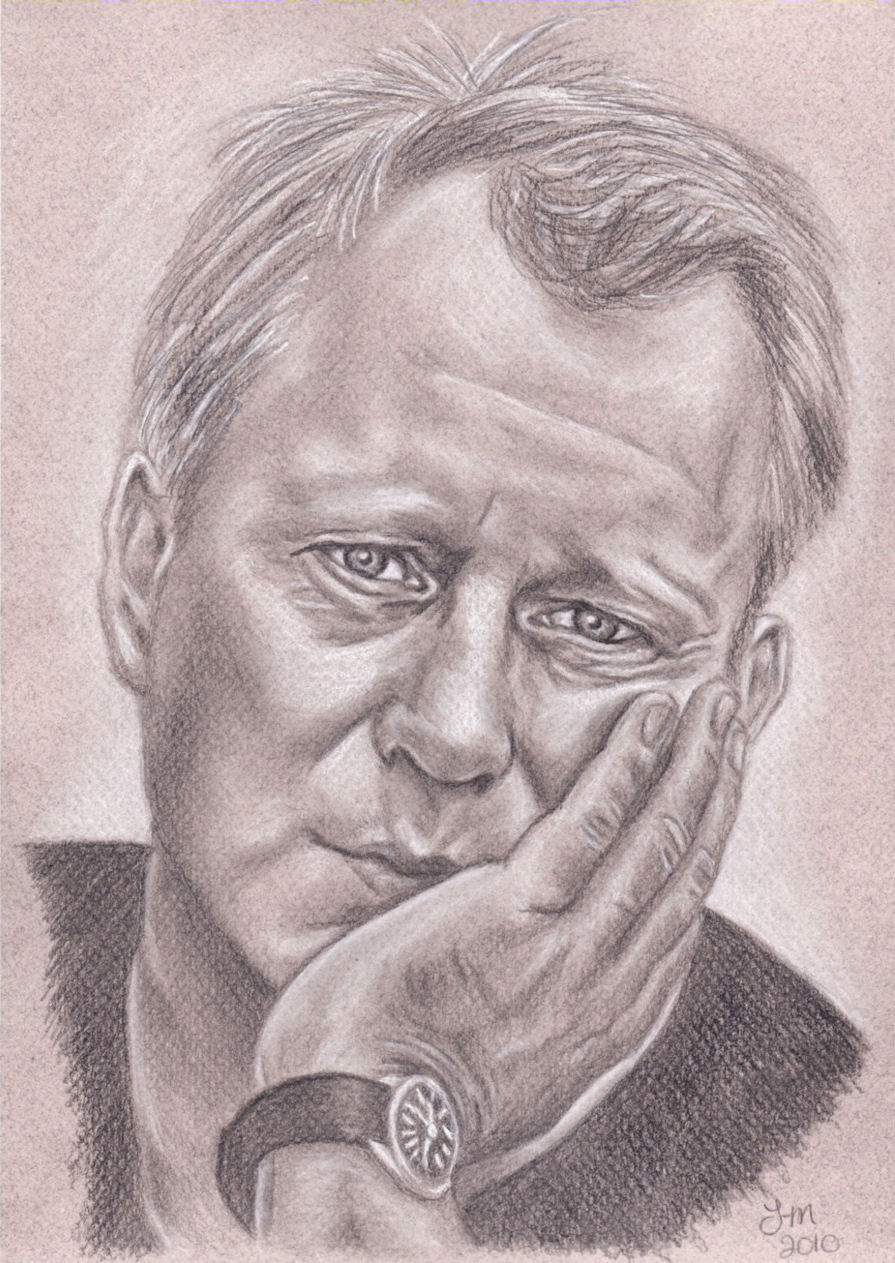 Watch
It's Alexander's Papa!

You might know him from Mamma Mia as Bill, or Bootstrap Bill Turner from Pirates 2 & 3. (I loved him in Mamma Mia

) DA wouldn't let me put the å from his last name in the title.
Anyhow, I had to much fun drawing my last piece and wanted to try the toned paper and white pastel again. Also, there are only a few drawings of him here on the DA so I had to draw him and I loved the pucker in this pic. lol. I used graphite pencils instead of charcoal this time. My reference photo was really small so this was not easy to draw, but it only took me a day. I had to change his eyes a bit because his pupils weren't even visible in the reference but overall I am pretty happy with the way it turned out.
Canon Mi Teintes paper
HB, 2B and 4B graphite pencils
white pastel pencil and blending stumps