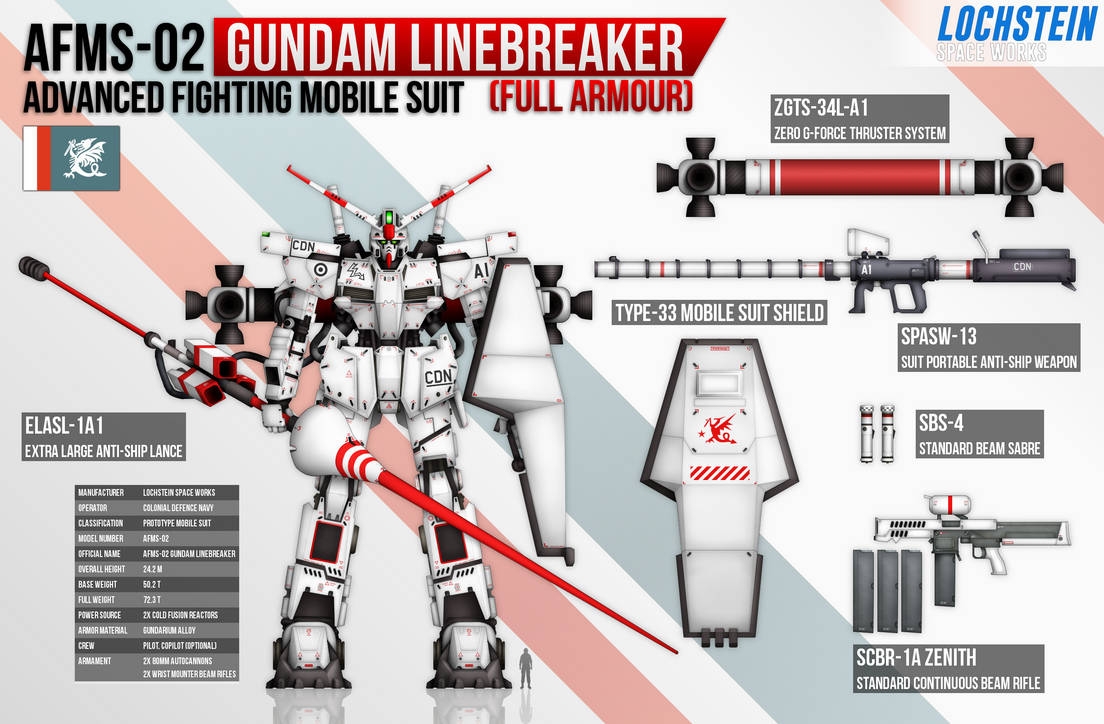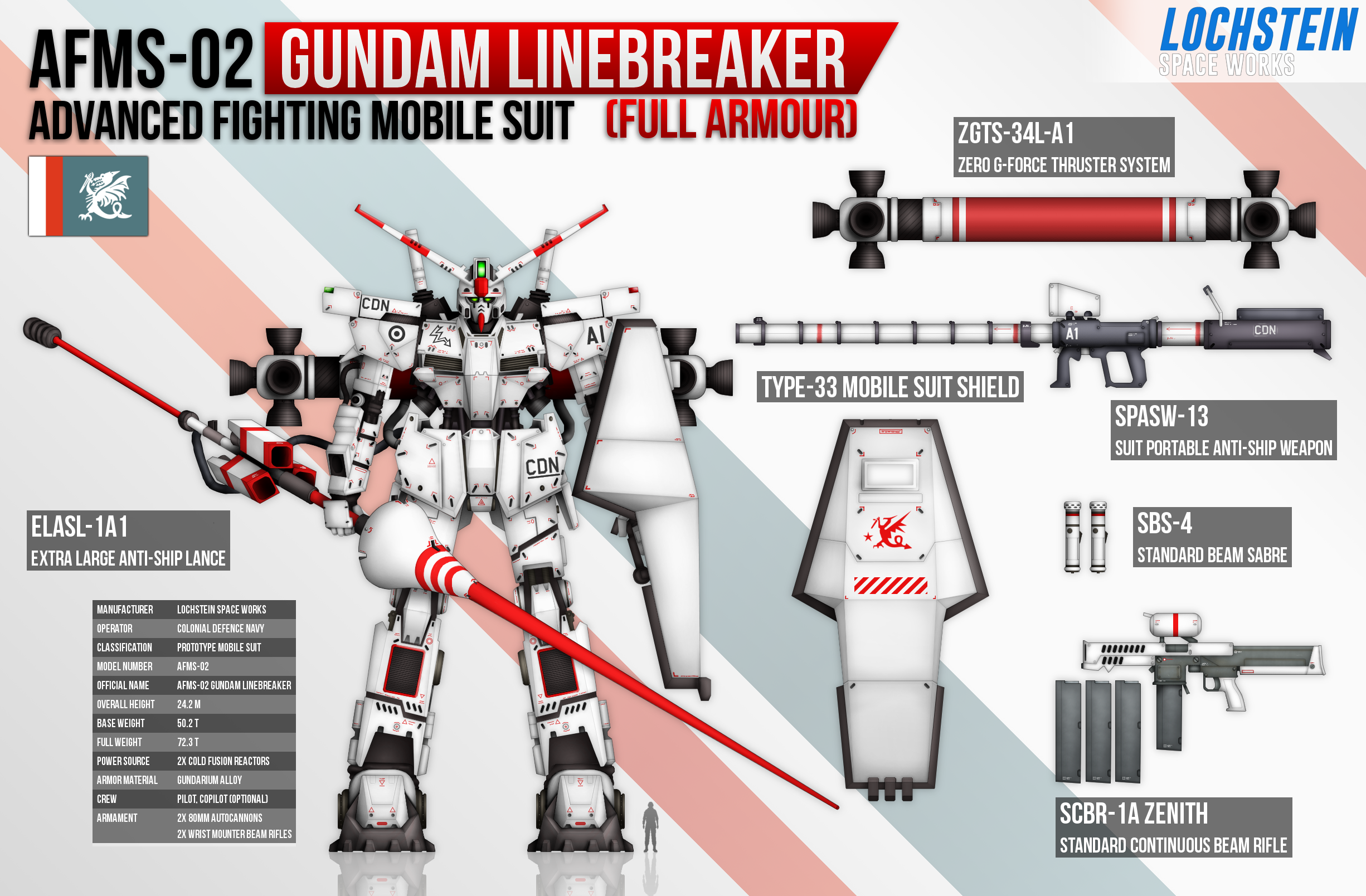 Watch
Prototype, spaceborne mobile suit designed to hurl corvette-sized unmanned lances at enemy cruisers.
Part of my own fictional Gundam timeline. So in the field, you would probably see it with these
guys
.
Gundam belongs to Bandai/Sunrise.

Fonts used:

Bebas Neue
Gobold
AmarilloUSAF

as a literal Japanese kid who grew up on a healthy diet of TV Gundam broadcasts, this is extraordinary
Reply

Reply

Reply

I like most of the overall design for this one, but I personally feel like the V-Fin is way too big. Especially with the V-Fin in the UC timeline being an antenna and I imagine it's the same here, it wouldn't be a good idea to make an antenna that's nearly as long as the MS's arms. Other than that, I do enjoy this design.
Reply

In case of this suit, the V-fin houses the EW/ECM suite. That's my in-universe explanation why it's so big.

Thanks for the comment.
Reply

Reply