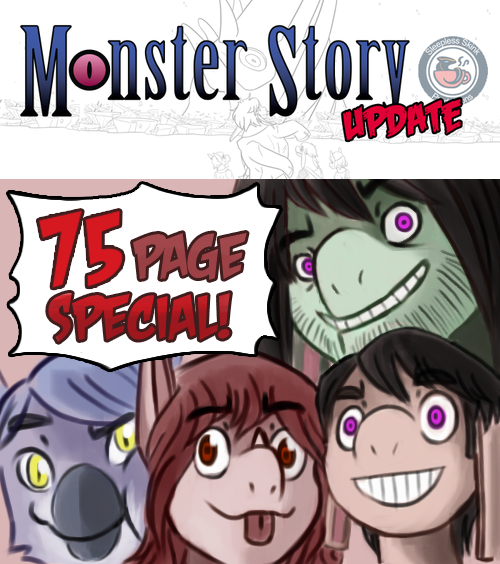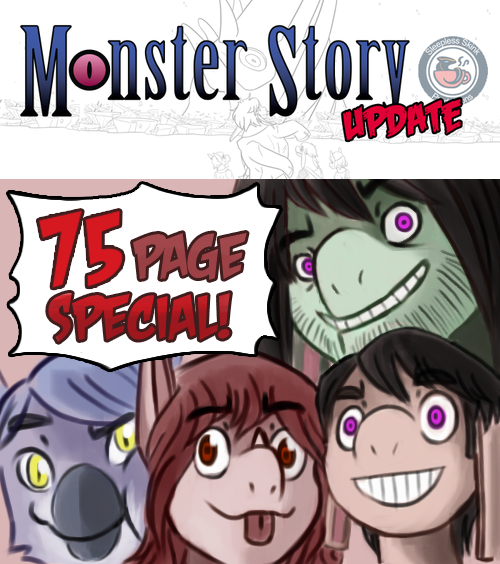 Watch
Hello everyone I can't believe we're at this crossroads already. 75 pages! And… we're still just getting started. So for this 75 page special there are 2 things that I have prepared for you all, my lovely readers.

First, every 25 page I like going back and kinda george lucas-ing the story. I try to improve the old dialogue, and fix small mistakes here and there. So if you're a long-time reader, or a person that's been seeing these around, this is a great time to get refreshed on the story. There might be a new clue in there as to what is happening right now :3

Second, log time readers will know that I usually like to strick to 2x updates a week. Well, its now official! Mosnter Story Updates on Tuesdays and Thursdays! you are now guaranteed [at least] 2 pages a week!

Thank you very much for sticking with me so far, I hope that I'l be able to share with you even better stories in the future!