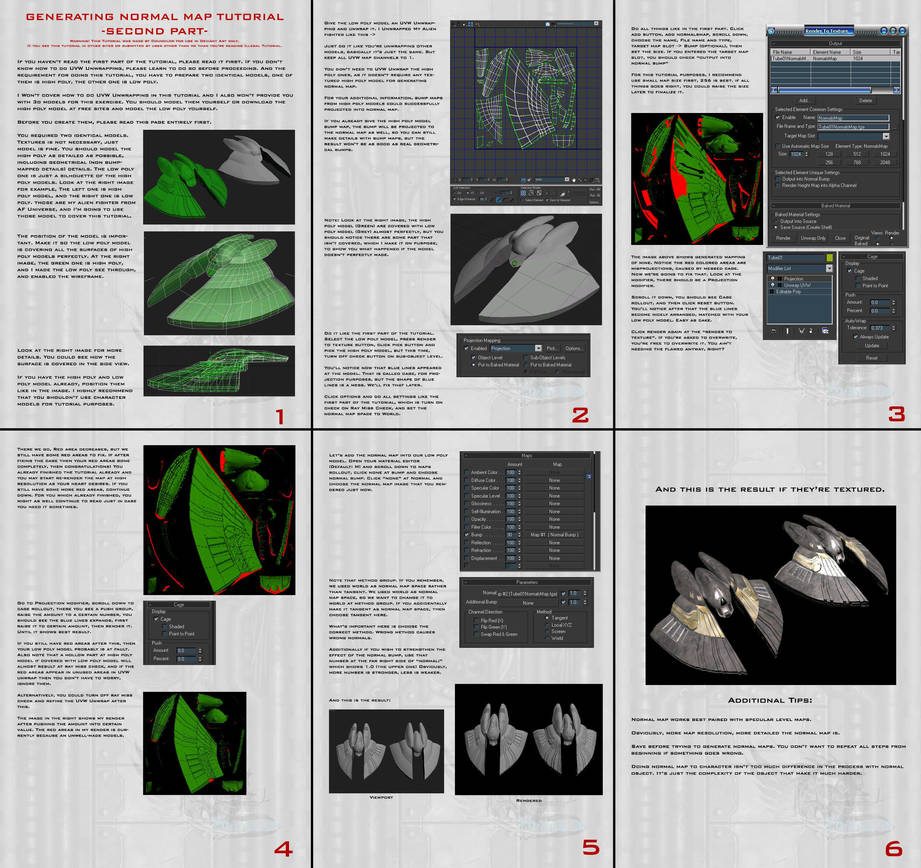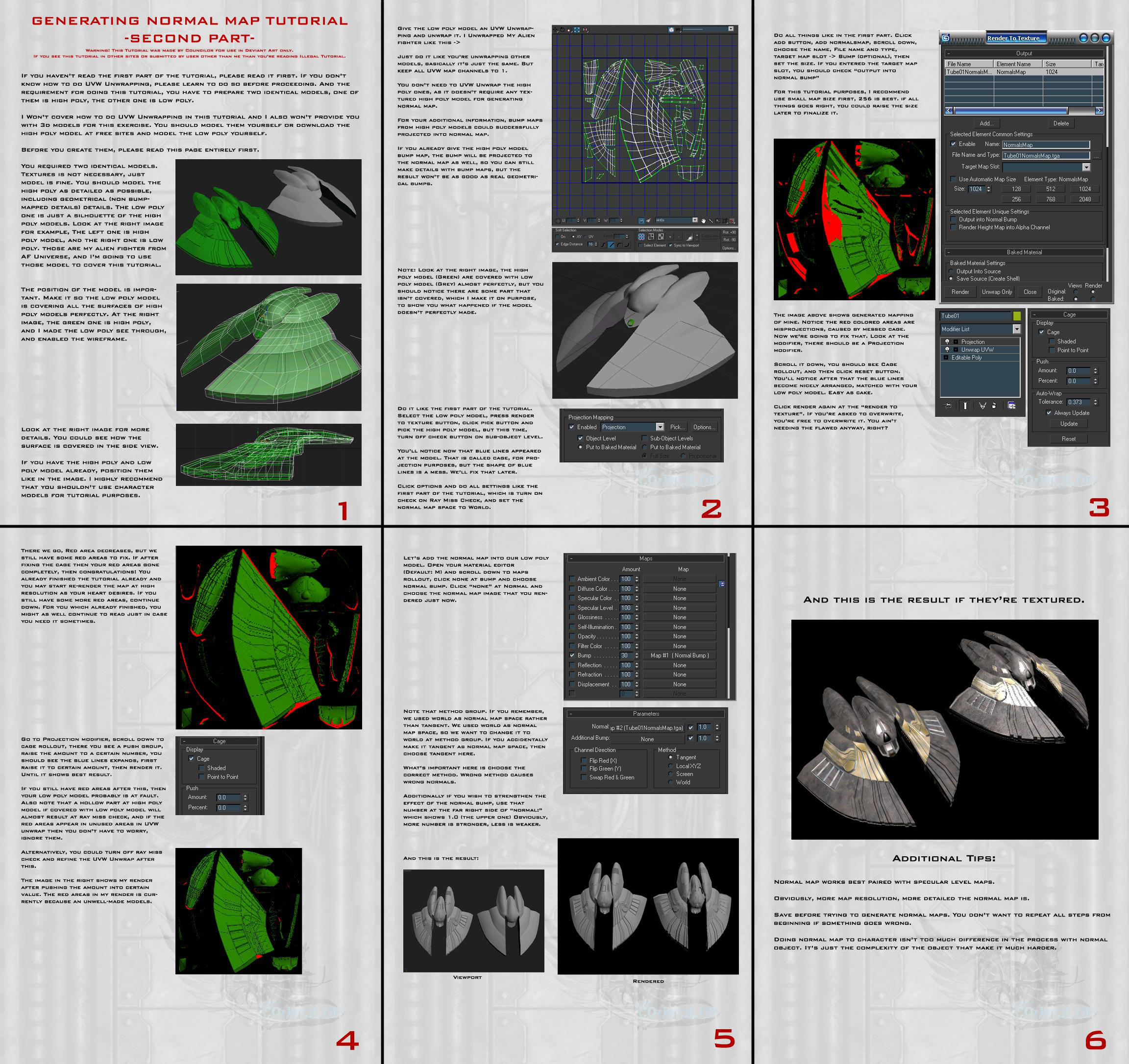 Watch
This is the 2nd part of Normal Map tutorial for 3ds MAX 7 (3ds MAX 6 or below is not supported), the advanced method for using normal map, requested by
If you haven't read the 1st part yet, I recommend to read it first. This tutorial is for experienced 3ds max users, or at least you understand how to do high poly and low poly modeling in 3ds max, and you could do UVW Unwrapping without troubles. This tutorial requires you to have your own 3d models to practice. Read the tutorial for more details.
As usual....
Any questions, send me a note, I'll try my best to answer them.
You can give links to this tutorial, you can add this tutorial to your favorites, but You CAN'T submit or re-submit this tutorial at any websites or other places under your name or my name or any name without my permission.

Mantap bro tutornya. normal mapping seperti ini masih setengah misteri buat gw

Reply

Reply

Thanks a lot, I was looking for something as detailed as this. I am actually planning on using normal maps on a project I am currently starting (to get experience with the whole thing), but even although a friend of mine kept explaining it, I keep forgetting about the steps when I actually need it... This is going to come in handy!
Reply

I've wanted to switch to normal maps instead of bumps for a while now, but i'm still using MAX6. This tutorial makes me want to take the plunge and upgrade.
Reply

That's too bad, but using MAX6 has its own advantage, MAX6 is the most stable 3ds MAX ever. MAX7 is fine because the normal map support and 7.5 provides MAX with built-in hair and fur system. It's worth to upgrade in my opinion, especially if you work on the 3d modeling for games.
Reply

Wow.....nolong banget nih
Reply

Reply

Yeah, this is cool man. I don't use max.. but if I did I'd know how to do normals now!! It's a little different in Lightwave.
Reply

Yeah, every software should have different ways to generate normals, but the logic of generating it should be the same.

Reply

awesome man, i love you

ill be sure to try it out some time!
Reply