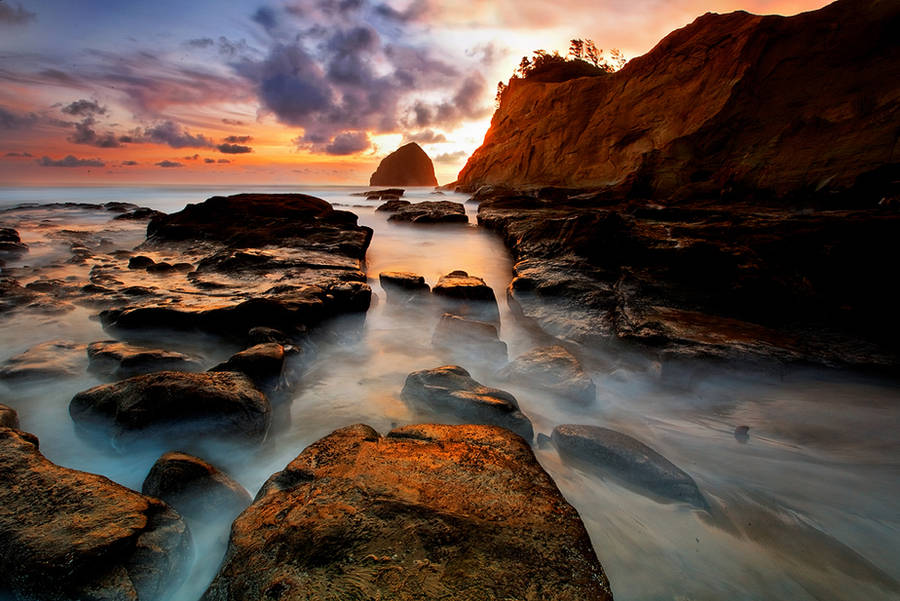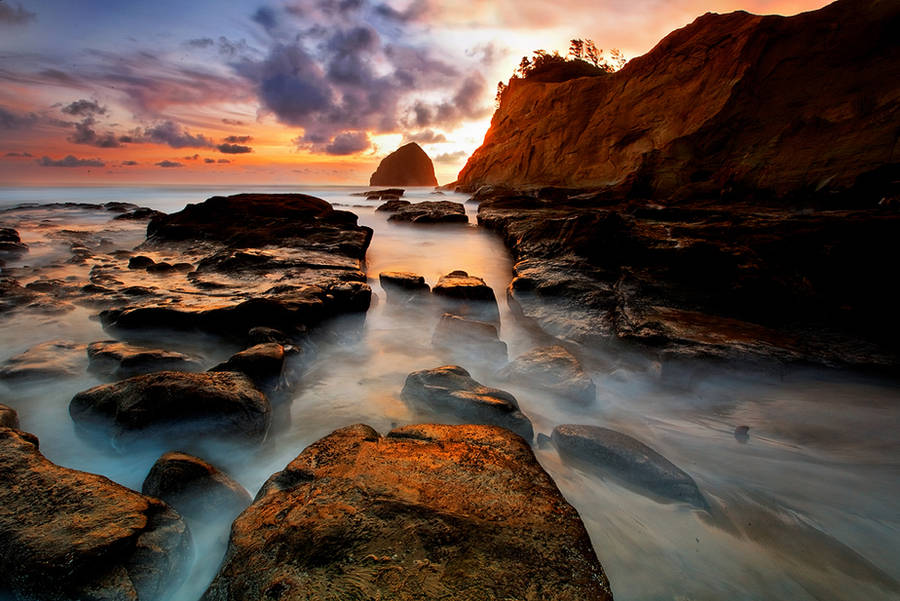 Cape Kiwanda. Yeah, I have about a million images of this place, but this one is a little better than most, so I figured I'd post it. Why the hell not, right? My thoughts, exactly.
A truly beautiful place here with gorgeous natural strucutres and here combined with a powerful sky you had it all wrapped up to take home. BUT! You didn't pull it as good as you could have I think.
What brings my interest to this shot is no doubt the nice light and the stones, the stones in the water alone is worth a couple shots indeed.
I think this is to safe it. I would've liked you to put the edge there of the cliff more to the right instead of using the center of the image for it. Together with that littel cliff next to it in the water it takes up the center part of the composition whichis very dangerous.

When you choose to have things centered you lock the aspect of the image and how our eyes view things. To get away from that is to pull things out of the center (if you not going for symetri) and in this case the composition would grow much more to be set a bit further to the right.

A great place to shoot at and you've done a good job. A bit more work on the composition and try get it sharper as well. Now it's a bit fuzzy all over.

Keep shootin!

//Rob
The Artist thought this was FAIR
27 out of 28 deviants thought this was fair.