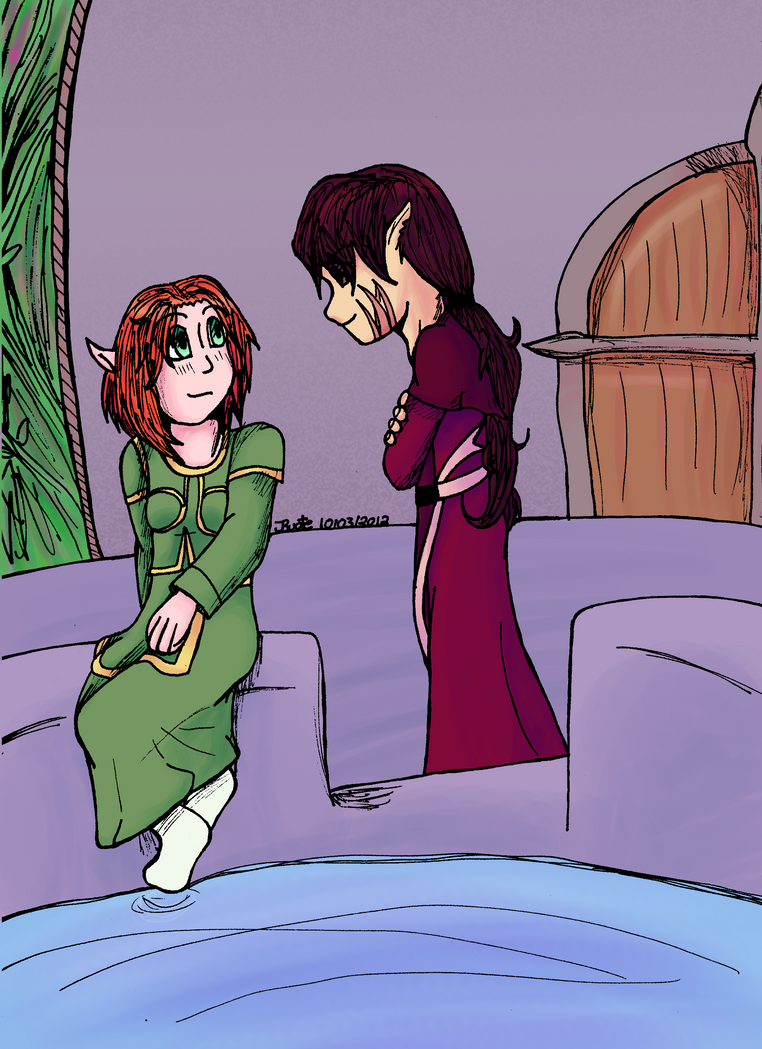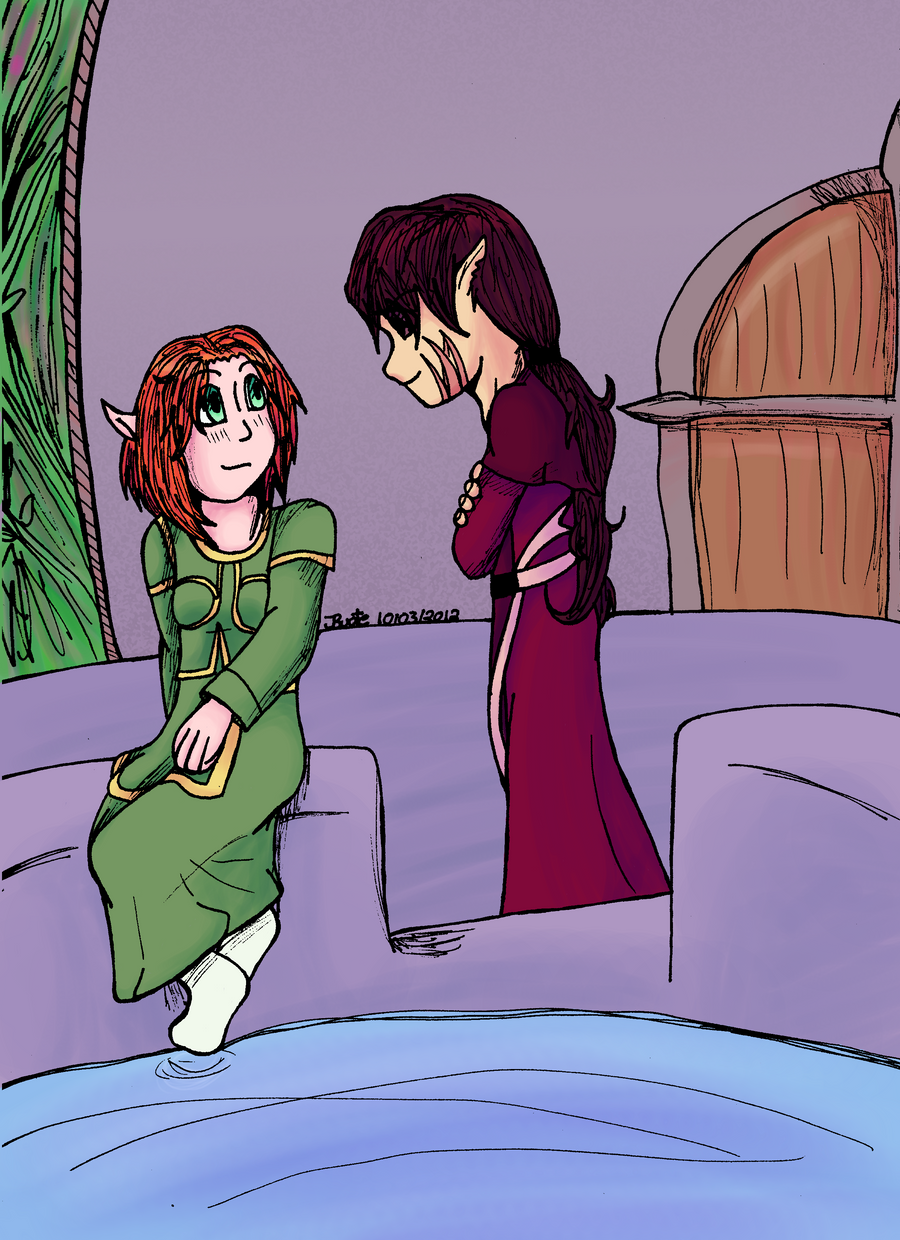 Watch
I like this, minus the hair on Aki, but if I colour the lineart I'd be expected to colour all of it but I like it like this...So...Yeah.
I like the colours I managed to choose for 'Companion', he looks so awesome~ I like how his scars turn out. I'm starting to think on just calling him 'Companion' from now on just for the laughs, I think he'd enjoy being call something with 'meaning' yet is practically confusing if there was a group of 'companions'.
Aki looks damn cute there though, and sorta younger then what she usually does. I think she'd be around 15-16ish, while 'Companion' seems to be about 20-21ish. Yeah, he's older then her by 5 - 6 years. But I can see Aki enjoying his company and listening to him more then the other Mages in the Circle. I need to write a fan-fiction about the two.
And I must draw Aki in her 'Circle' Robes more often.
---
Materials Used: STAEDTLER 2H Lead Pencil, OptiFlow ball point pens, Photoshop Elements
Aki and 'Companion' belong to be, *Marinta
Dragon Age belongs to BioWare

Reply

Reply

YES 'COMPANION' IS.
Aki gets no love because I said so.
Reply

POOR AKI. ;A;
She's so fancy.
AND WHO IS THIS COMPANION.
The one Carver wants to punch?
Reply

THE ONE THAT CARVER WANTS TO PUNCH I THINKS.
Since he's the only one I've gotten so far who's a dude.

I like him~
Reply

Oh, wow.
YOU'RE COOL.
Poor, poor Companion.
Gonna get a face full of angsty Carver fist.
Reply

I KNOW I AM~ Thanks for admitting it <3
Ptff, I dunno if I should pity him or not

He'd be all "HEY THERE LIL'AKI--
*PUNCH'D IN FACE!*
"
Reply