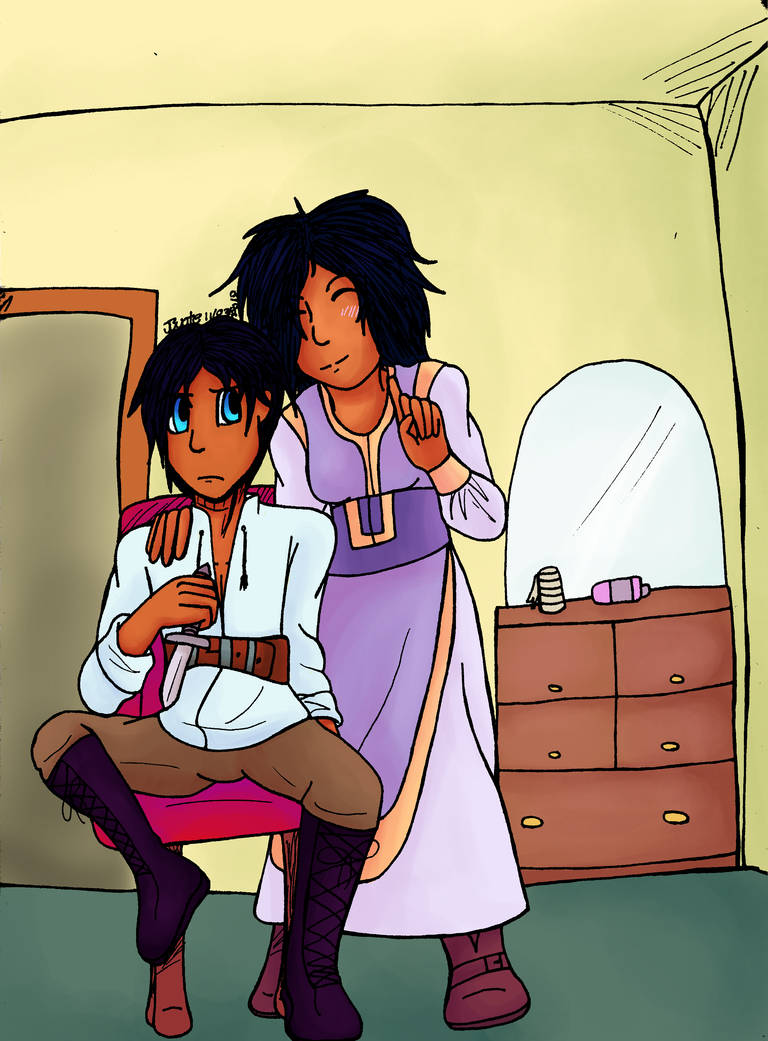 Watch
"Lyida, get out of my room." Boots growled, annoyed and glaring at his older sibling.
All Lyida did about her younger siblings unjustified anger was wrap an arm around him and bare a smile. "Aw, com'on Boots - you're a rouge of the Knox family! Toughen up and buck up, the real world ain't going to go easy on you like I do~"
"Lyida - get out.."
Why did I write that? Urgh, lame-fiction with an art-post YAY
Boots and Lyida were/are part of a family of Nobles, Knox. Lyida is a warroir while Boots is a rouge (and their younger sibling tries to be a mixture of both, which doesn't really work well). And while Boots is the middle child, he's always the one who gets picked on the most - since their younger brother is 'the baby' of the family. And no one picks on 'the baby'.
Honestly, I like Lyida's shading more than Boots', his still pisses me off but I don't quite know how to fix it.
Also, should I write more lame-fiction to some of my deviations? Would that be interesting or annoying?
----
Materials Used:STAEDTLER 2H Lead Pencil, OptiFlow Pens, Photoshop Elements.
Boots and Lyida belong to me, *Marinta
Dragon Age belongs to BioWare.

Is Photoshop Elements still around?
Reply

BOOT'S BOOTS ARE MADE OF WIN.

and leather i guess but whatever

I love it - and his eyes. They be gorgeous.
Reply

Boots' boots are sexy.
And totally made out of leather
Dude, I loved his eyes while shading them. It was like.
"Boots, you have gorgeous eyes. Thank Maker we could always see your eyes."
Reply

Reply