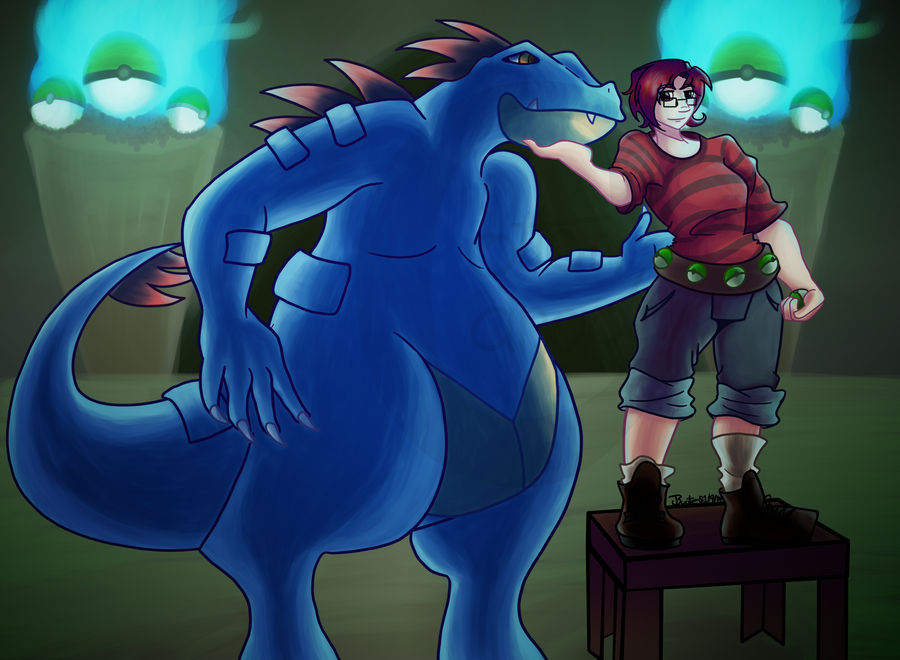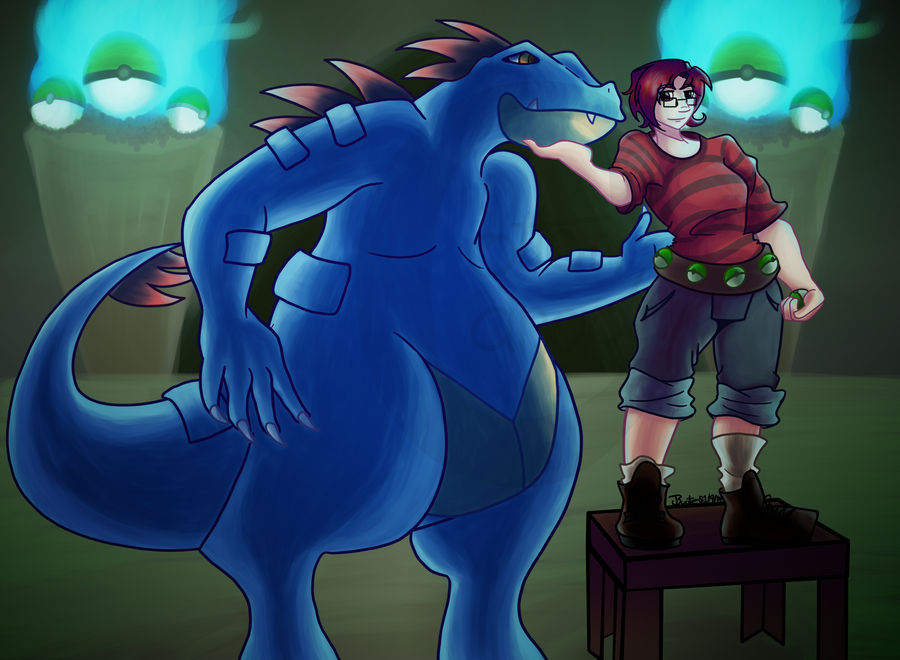 Watch
This picture took a while, mostly because I really don't like doing digital art at all. But I do like how this managed to get me OUT of my horrid creative block (I think!), and I actually manage to make my own personal desktop background. Yees.
Anyway, I wanted to draw a Feraligatr and a human, but I made the human too short, so I just...Made the legs shorter, added a stool, and made the human me. I'm a great artist.
Original size is 4500x3300 at 300 DPI.
Materials Used: GENUIS Tablet,
and Photoshop Elements.


omg this looks really good! Like, as I call making a mistake in art, you too creative license and made it awesome. Use those stools! (I have literally done that before, it's horrible how much I use that kinda thing xD)
Reply

Dude, Feraligatr is like 7 feet tall. I made myself/the person like...7 feet tall.
SO THIS MISTAKE BETTER WORKED OUT SOMEHOW.
I'm gonna use that stool my whole life. Its what makes me go by.
Reply

ALWAYS USE THE STOOL. I can't count how many times I have fucked up legs and just went 'Well this chair should help' or 'They are standing on a MOUNTAIN'. But I am not a good artist like you, you managed to pull yours off well. XD
Reply