This is my current commission info and prices, I kept the list simple, but If you want something different or have any doubts feel free to ask me!
.:IMPORTANT:.

- I will only be taking payment via. PayPal
- I will only take payment upfront!
- I will work in order of payments
- I'm taking commissions for Original Characters and fanart!!!
- Ask me about what I'll draw and what I'll not draw, I don't judge, and most fetishes are okay for me,
but some drawings are not fit for me as an artist.
- All my works will be posted on DA or Tumblr, but I can list you as an anonymous client.
- Not all my work must be foot fetish related, feel free to ask anything if I not able to do what you want I let you know!
PRICES:
Single Character:
Without Background:40 USD
With Background: 60 USD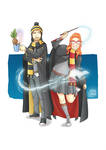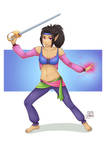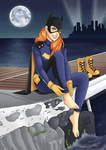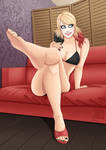 Two Characters interaction:
Without Background:70 USD
With Background: 90 USD
Sketch: 40 USD
Prices may vary pending on complexity. In doubt just send me a note.