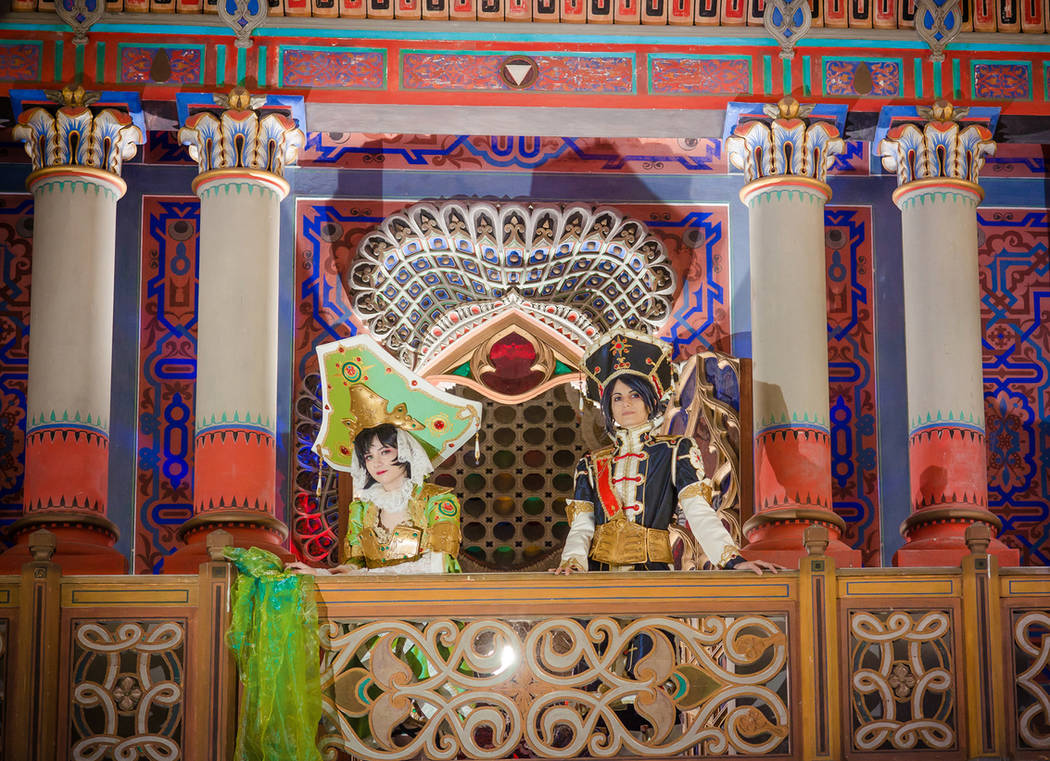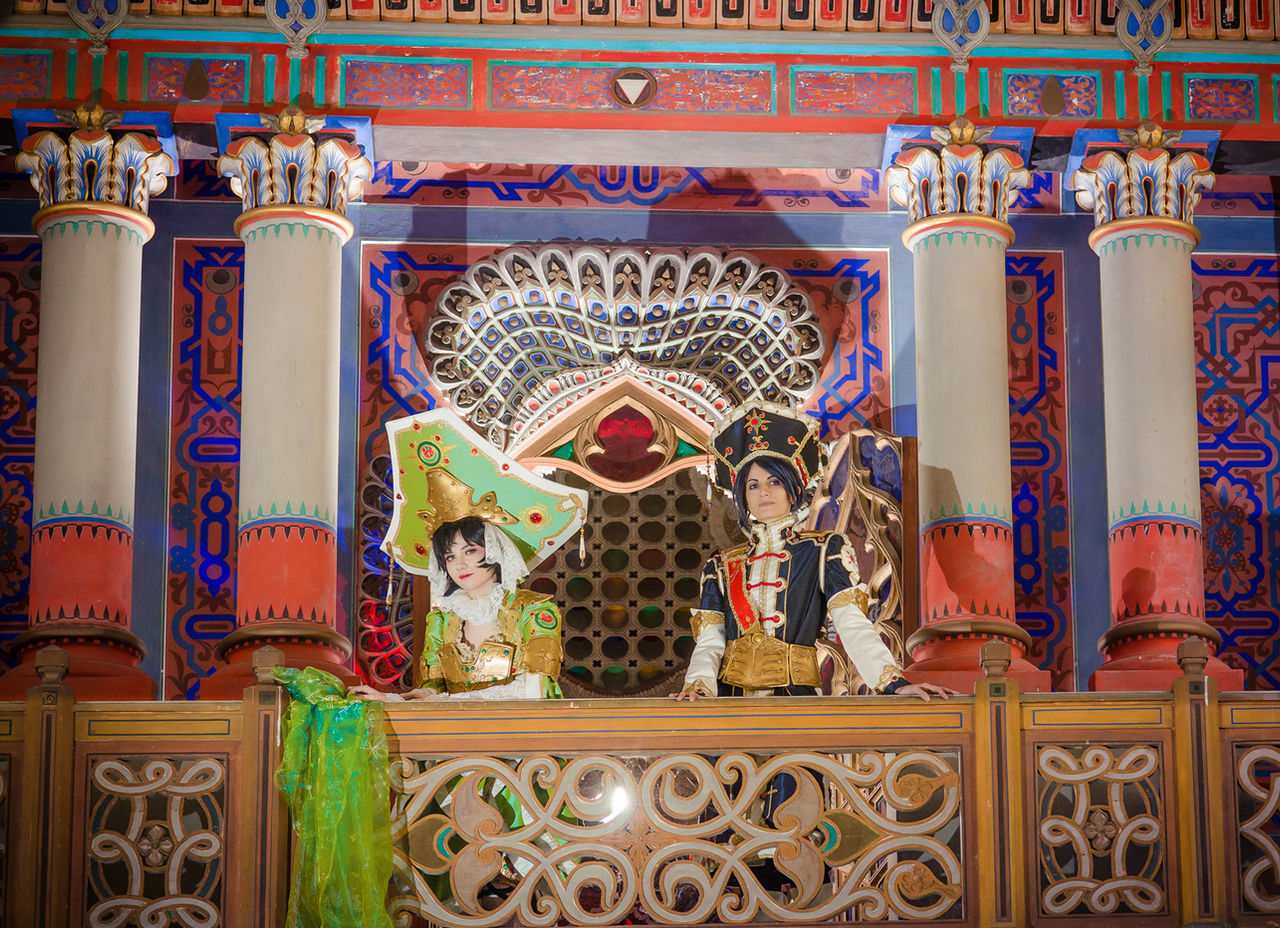 Watch
Trinity Blood cosplay!

Kinnara as Radu Barvon
Shu-Maat as Seth Nightroad

Both costumes, armours and hats are made from scratch by Kinnara; paintings, Seth's decorations and shoes by Shu
Resin gems, wigs and make-up by Kinnara and Shu
Photo by stregatt0 www.facebook.com/francescoambu…
Assistant: Alessio Ambuchi

Trying to lighten a bit the sad news we've shared with a new pic (shot in mid October XD).


A photoset of our Empire costumes, at last! Shot in Tuscany, Italy, in a XIX cent. castle in Eclectic style (a wonderful place unfortunately closed to the public). Getting the permission to shot there has taken two years, but it was worthy: we tried very hard to find a place with an Oriental, outlandish and opulent ring to it, to recall the atmospheres of Istanbul, where Trinity Blood's Empire nobility lives. We hope you appreciate! We'll soon show you more pictures in the all-diffeent rooms of this splendid place!

Everything in these costumes is hand made by us, from scratch. Our outfits, made in 2010-2011, contain about 200 resin gems cast by us, and God-knows-how-many meters of trims, all custom dyed, cut, altered and beaded. The beads, diamonds, Chinese knots and frogs on Radu's outfit are hand made, too; we also added some new details for the shooting. But costumes are not just a matter of numbers, but of style and design; we did our best to understand and follow Thores Shibamoto's concept, with more than a hint of our personal taste of course, and we hope that our dedication still shows.


More from this shooting?
@ Shu-Maat
@ www.facebook.com/francescoambu…


@ new FB page www.facebook.com/pages/Cospois…

Thanks for your attention! It means the world to us.


That's what I call cosplay

Reply

Woooah, thank you oh so very much for your generous comment!!! It makes us really happy!!

Reply

Reply

This is another one of your amazing photos! I really appreciate you sharing them!
I am sorry to hear that there is sad news (what happened?), but I hope the sadness goes away soon. Hopefully you and your friends are doing well.

Please take care,
Reply

And we really appreciate your lovely feedback!! (even though with ages of delay.....) Thank you for following us!

Sadly,
Hana-May
, one of the members of our group, passed away last year. Coming back to "normal life" has proven difficult after that. But we're trying to keep her memory alive also through her cosplays and art.
A heartfelt thank you for your sweet thoughts and everything!
Reply

I am so very sorry to hear that you have lost a member of your team. You must have been very very sad! From what I can see from her work, she sounds like a wonderful person. It's too bad that a disease took her from us. I hope you are all feeling better. And I am very grateful that you are trying to keep her memory alive. I am sure she will be happy, too.

You are more than welcome.
Please take care of yourselves and take care of her memory.
Reply

This is so beautiful. I am in love with each and every picture of this photoshoot.
Reply