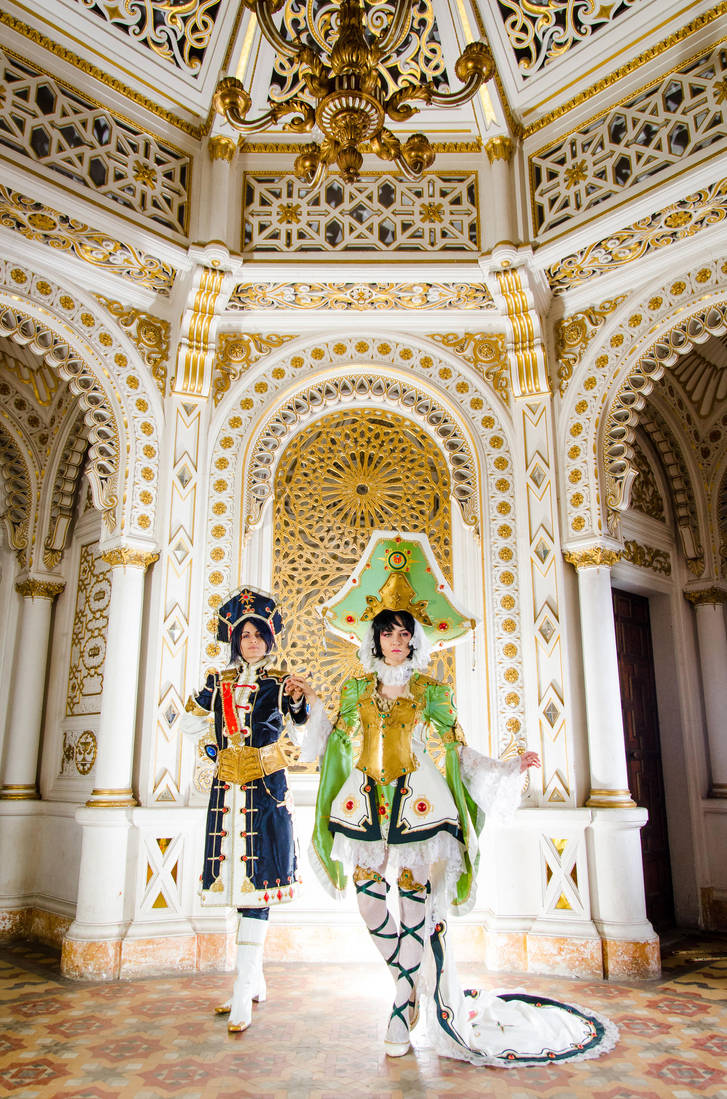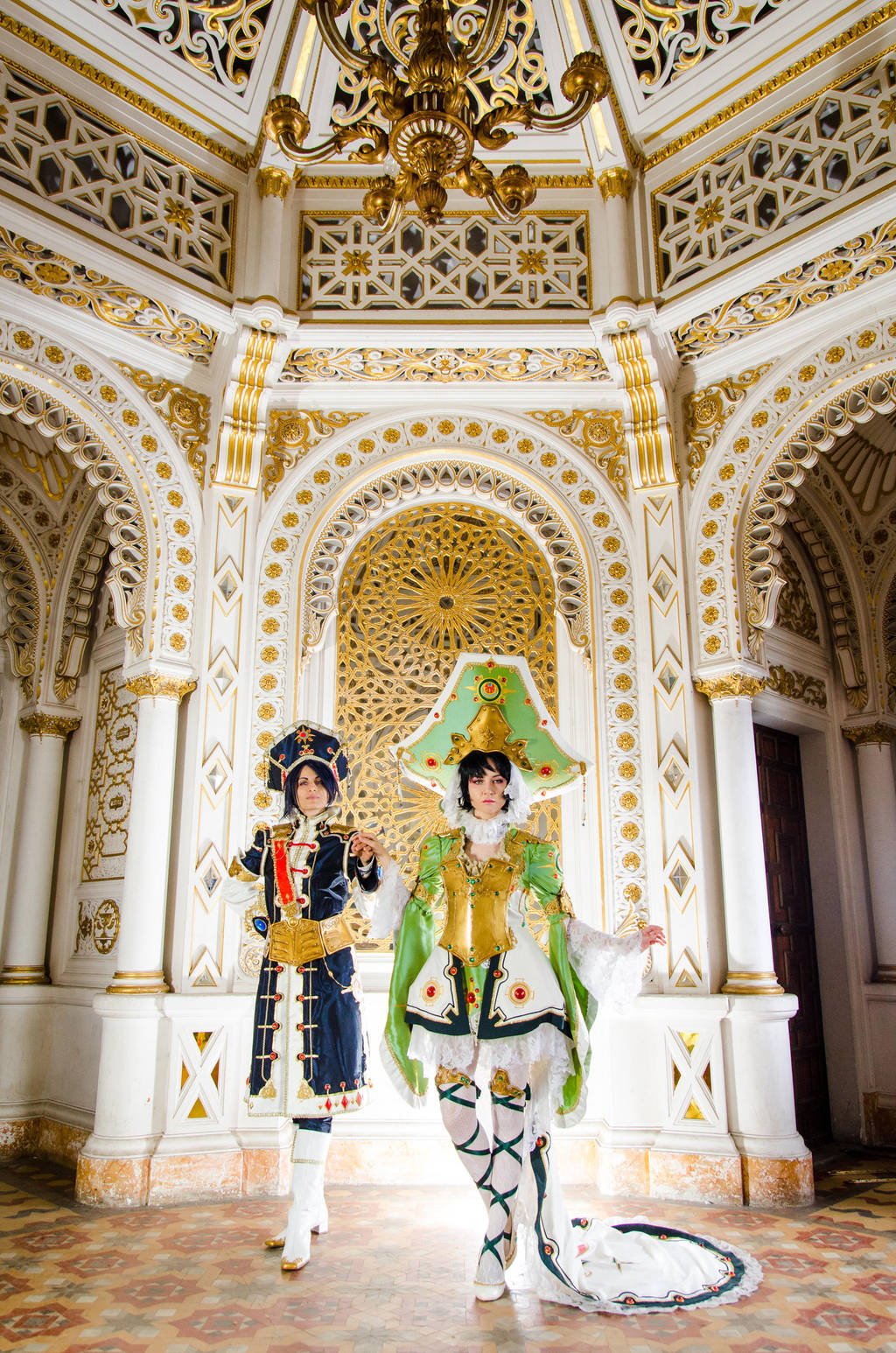 Watch
Trinity Blood cosplay!

Kinnara as Radu Barvon
Shu-Maat as Seth Nightroad

Both costumes, armours and hats are made from scratch by Kinnara; paintings, Seth's decorations and shoes by Shu
Resin gems, wigs and make-up by Kinnara and Shu
Photo by stregatt0

www.facebook.com/francescoambu…
Assistant: Alessio Ambuchi

A photoset of our Empire costumes, at last! Shot in Tuscany, Italy, in a XIX cent. castle in Eclectic style (a wonderful place unfortunately closed to the public). Getting the permission to shot there has taken two years, but it was worthy: we tried very hard to find a place with an Oriental, outlandish and opulent ring to it, to recall the atmospheres of Istanbul's court in Trinity Blood. We hope you appreciate! We'll soon show you more pictures in the all-diffeent rooms of this splendid place!

Everything in these costumes is hand made by us, from scratch. Our outfits, made in 2010-2011, contain about 200 resin gems cast by us, and God-knows-how-many meters of trims, all custom dyed, cut, altered and beaded. The beads, diamonds, Chinese knots and frogs on Radu's outfit are hand made, too; we also added some new details for the shooting. But costumes are not just a matter of numbers, but of style and design; we did our best to understand and follow Thores Shibamoto's concept, with more than a hint of our personal taste of course, and we hope that our dedication still shows.

More shoots in our gallery or Shu-Maat's one; please also visit the photographer's Fb page www.facebook.com/francescoambu… and Flickr www.flickr.com/photos/stregatt… !
Stay tuned –new costumes will come!

Such a perfect cosplay picture! Both costumes are spot-on and the setting is jaw-dropping, good job!
Reply

Wow! You both look fantastic.
Reply

Reply

GRAZIE Enrico!! Siamo felicissimi che queste foto ti piacciano!! Un bacione, buone feste!!

Reply

Mi spiace solo non aver avuto ancora opportunità di farvi foto in queste Mise care, spero di averla a breve
Reply

ho ancor meno parole!



Reply

Thanks a milion for having seen and faved this too, Rima! We're really really glad you liked this shooting. Yes, some parts of the castle need a serious restoration due to the decades of abandon, but fortunately most of the rooms are still in this splendid state.
We're so happy you appreciated the place and our costumes, it means the world to us!

Reply

Reply