Hello all of you Spiriters!

Our poll is now closed and the winner has been decided!


WINNER:


-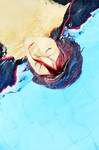 Congratulations recchinon and special thanks goes to everyone who entered! We loved seeing your cosplays and all of your art!
We will soon have another contest starting so keep an eye out for that! We would love to see your entries. Again, thank you to everyone who entered and we hope to see more of your work!
Sincerely,
-C.S. Admins
Original Contest Information:
What's this!? Another contest! Yes, that's right! And a new kind of contest too. We are starting our bi-monthly series based contests. And since we skipped a contest in the summer time, what better series to start with than "Free: Iwatobi Swim Club"? In this contest, contestants are requested to specifically submit shots of their Free cosplays! No other entries will be accepted.
Special Note:
While the title of the contest is "Free: Iwatobi Swim Club" which refers to the first season, entries from "Free: Eternal Summer", the second season, will also be accepted for the purposes of this contest.
Series Information:
Haruka, Makoto, Nagisa, and Rin were all on a swim team as kids. However, after their last relay race of the season, Rin left the three behind to go to Australia to become an Olympic swimmer. Now in High School, Haruka, the fastest of the four, finds that Rin has returned and wants to challenge him to a race, determined to beat him this time.
Rules:

All photos must be submitted by October 31st.

All general group submission rules apply

For this contest Cosplayers and Photographers alike may enter as it takes both to create a piece with a theme, but both the photographer and cosplayers in photos must be credited.

You may have more than one cosplayer in the photo if you wish

Please have the cosplayer(s), the character(s), the series, the photographer, and any other assistance you may have credited in the description of your photo.

Photoshop is allowed, but costumes may not be changed and no special effects added (aka glowing eyes, electricity, other objects, etc.) Remember, the best Photoshop work is not noticeable!


No Original Characters or Original Outfits (OCs). Outfits MUST be seen somewhere in the series or in Official Promo Art. If you feel that your costume is one of the lesser known outfits, a reference link to an image of the outfit would be greatly appreciated.

Please Submit All Entries to the
SERIES CONTEST FREE IWATOBI SWIM CLUB FOLDER
NOT the normal Free Folder.

Have Fun!!
SUBMISSIONS MUST FOLLOW ALL GUIDELINES OTHERWISE THEY WILL BE DECLINED!!
Prizes:

Photo will be featured on our front page for one year.

Winning Photos will be placed in our Featured Folder, which is reserved for our contest winners.
Winners will be determined by member vote which will be open from November 1st to November 7th at Midnight. Winners will be announced on April 8th.
GOOD LUCK EVERYONE! HAVE FUN!!
We look forward to seeing all of your deviations,
-C.S. Admins