(JUST A HEADS UP PRICES ARE CURRENTLY IN THE PROCESS OF BEING UPDATED! I will be putting up a new price sheet soon with new prices as well as more order options once I open back up. Please stay tuned! If you have questions about prices please let me know.)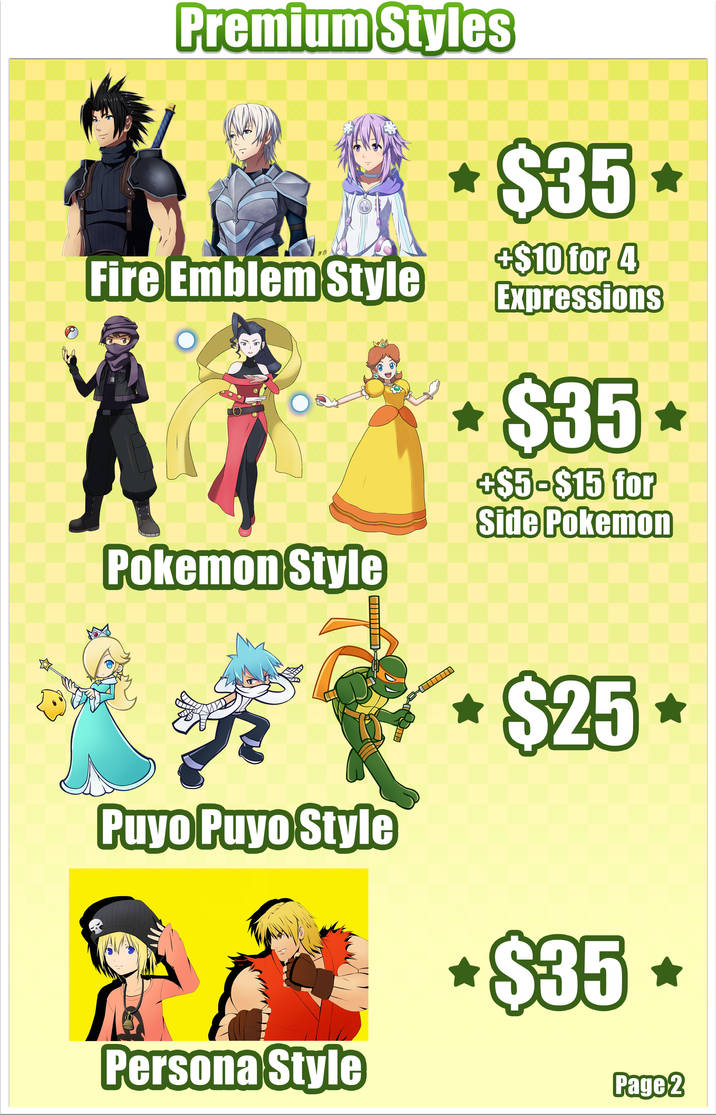 Rules
All payments are made through Paypal.

Please note that pricing is in US Dollars. Paypal can accommodate currency exchange.
Only send the payment of your commission when it is your turn to get your commission done.
Depending on the level of high detail, extra fees may apply. These are all base prices.

Keep in mind that all commissions will be done in the order they are received. I can't play favorites and do one person's before finishing another who ordered first.
Be as descriptive as you can when telling me what exactly you want. I will be making your request based exactly on the information I'm given.
Please try to keep requests PG-13.
If you want to cancel a request, please give a few days notice.
No refunds, but I can go back and fix mistakes where needed.
Do not cancel your commission request after I contact you for it being finished.
Spots Available
Spots will always be unlimited, there will be a wait list however.
I will let you know how far down the wait list you are.
If there is anything you would like but can't find it above, please let me know! I'd be more than happy to set up a custom order for you and we can arrange a price for it.