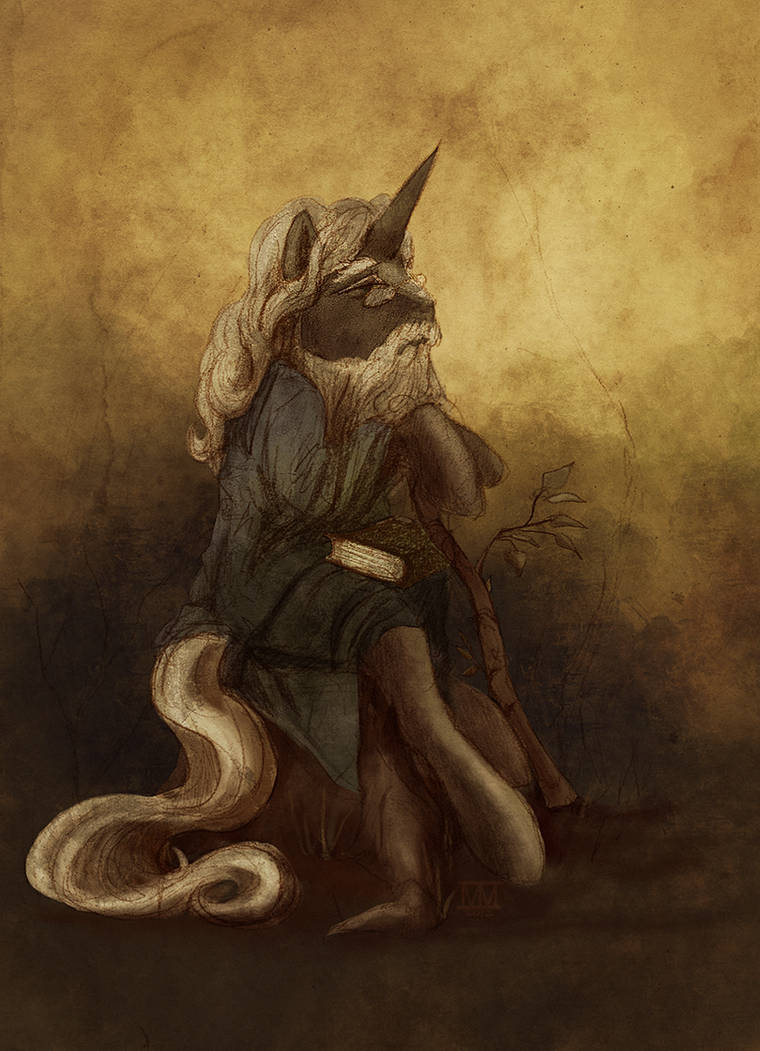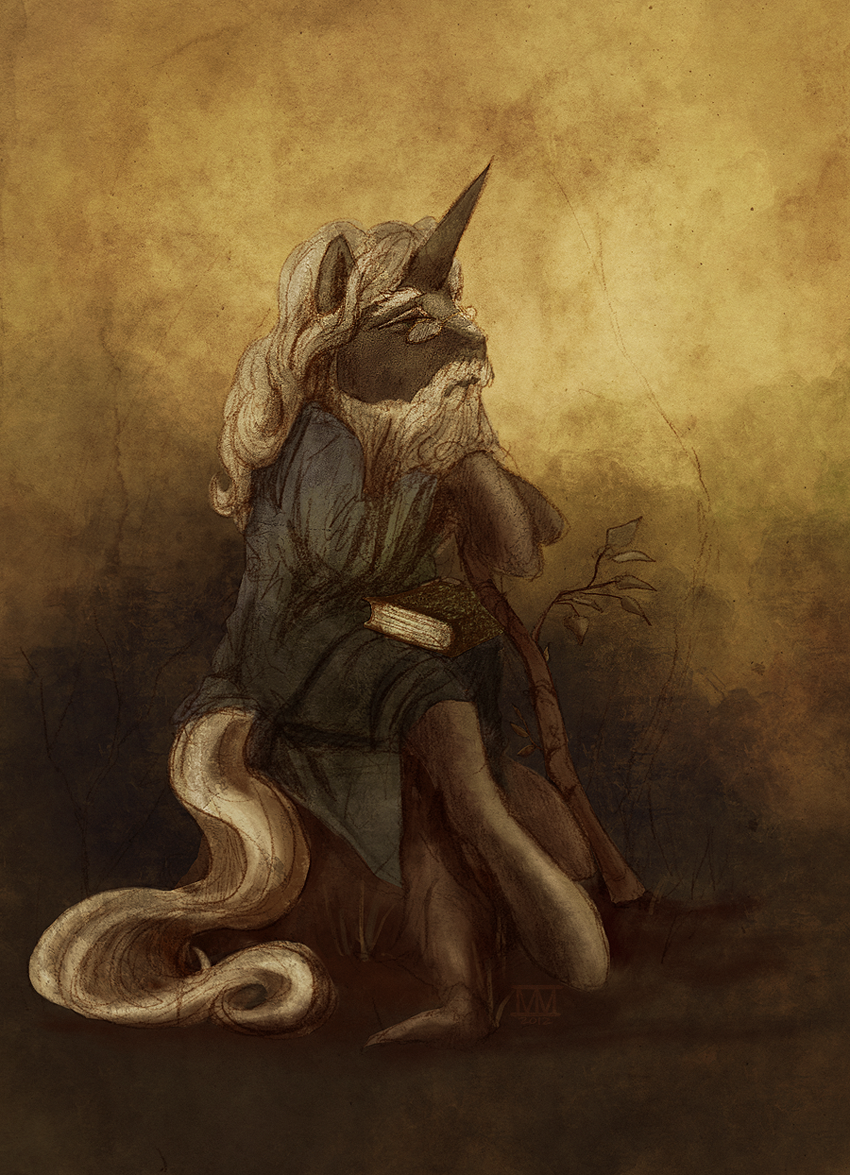 Watch
Work-in-progress...


Star Swirl the Bearded.
I imagine him as being like a combination of Dumbledore and Leonardo Da Vinci.
A renaissance genius wizard pony.




I'll be painting over the lines, but I liked how they looked with the blocked-in color... so here's a WIP shot.

Sketched in graphite. Painting in CS3. Warming up.
About an hour or so.