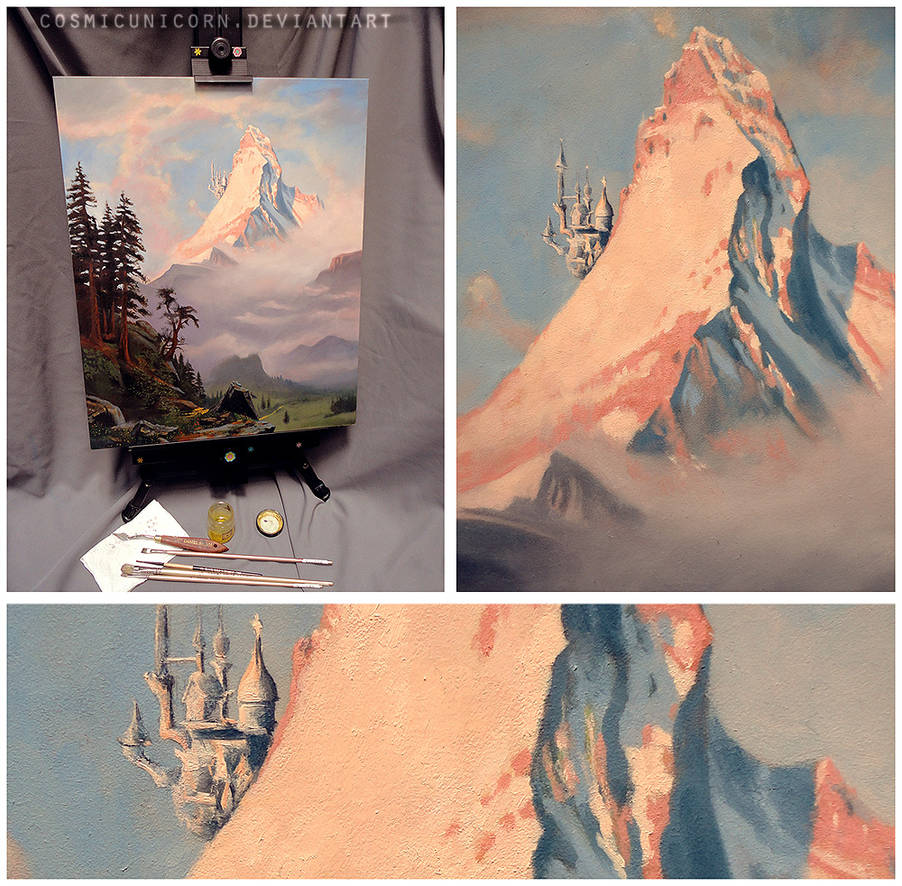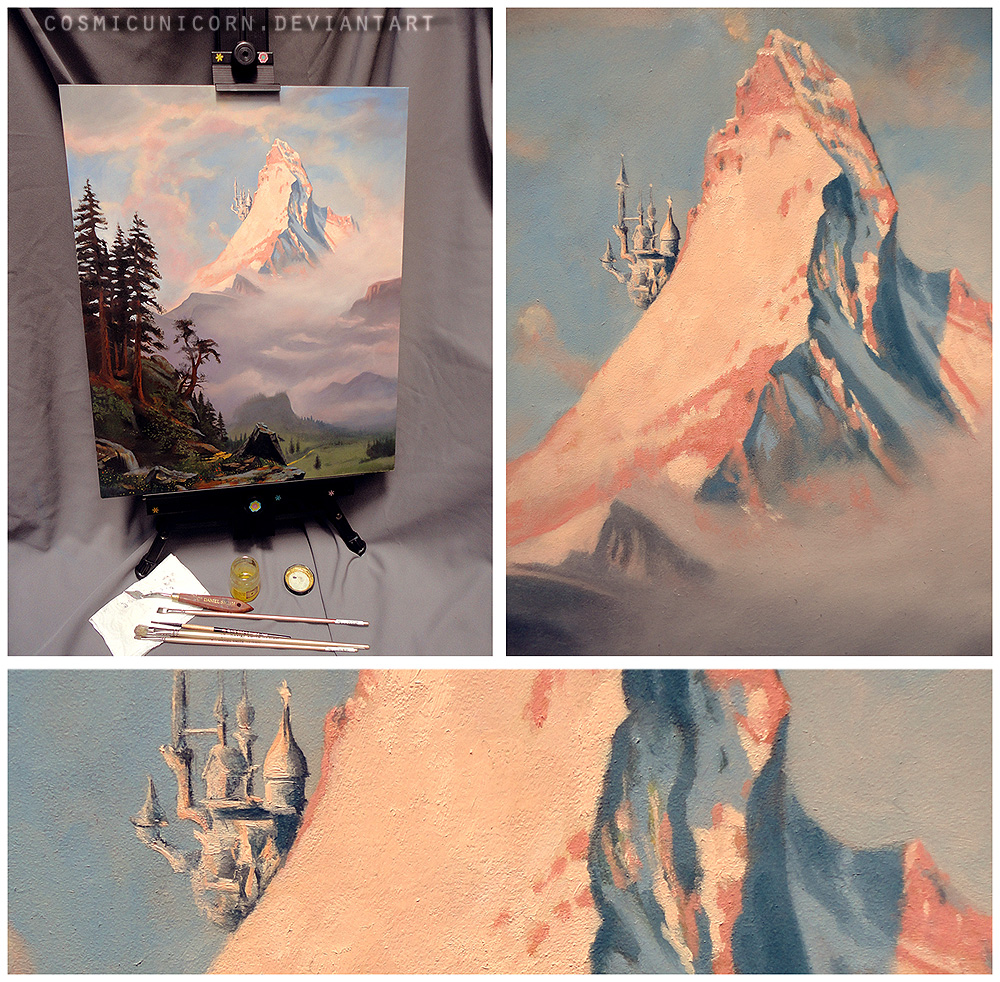 Watch
Work-in-progress. Alllmooossst finished.

This painting was originally a school project--a study of Albert Bierstadt's piece, "Sunrise on the Matterhorn". It was a painting I did winter quarter, and I stopped working on it soon after the quarter ended. When I went to NYC with my classmates I saw the real painting at the Metropolitan Museum and was inspired to finish my study--but with some pony improvements.

It's not quite finished, but it will be by the end of the week. Just needs those last finishing touches... Some work on the trees and the atmosphere. Then it will be varnished and slipped into an elegant frame--look for it at Everfree Northwest!



Tumblr.
Oil on panel.
16" x 20" (40.6cm x 50.8cm)