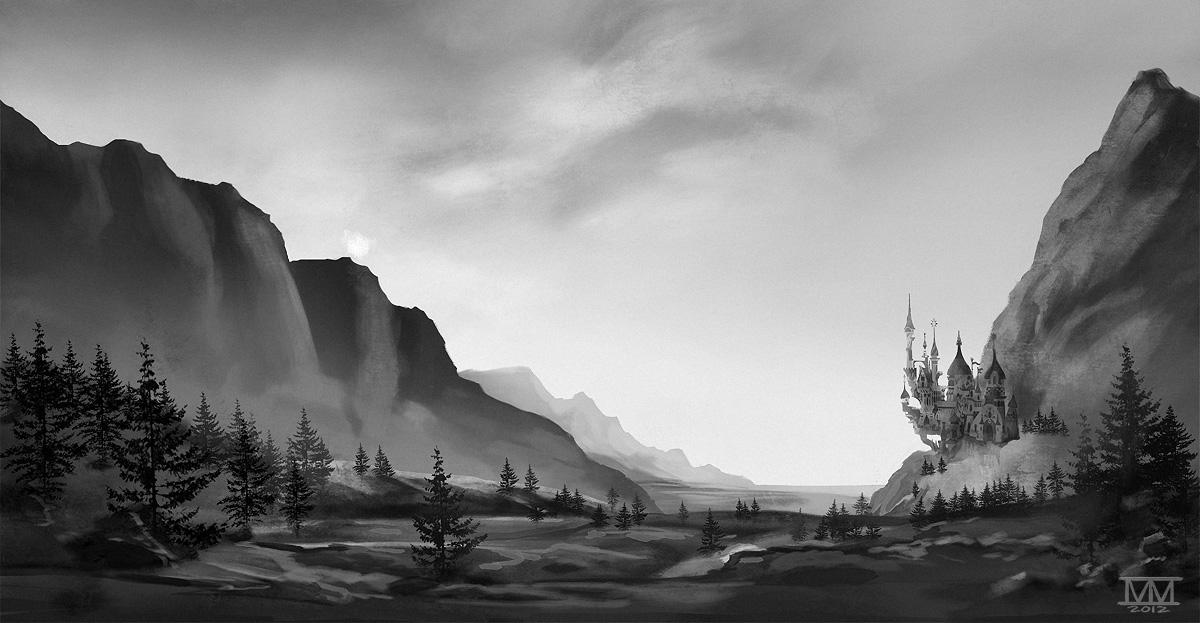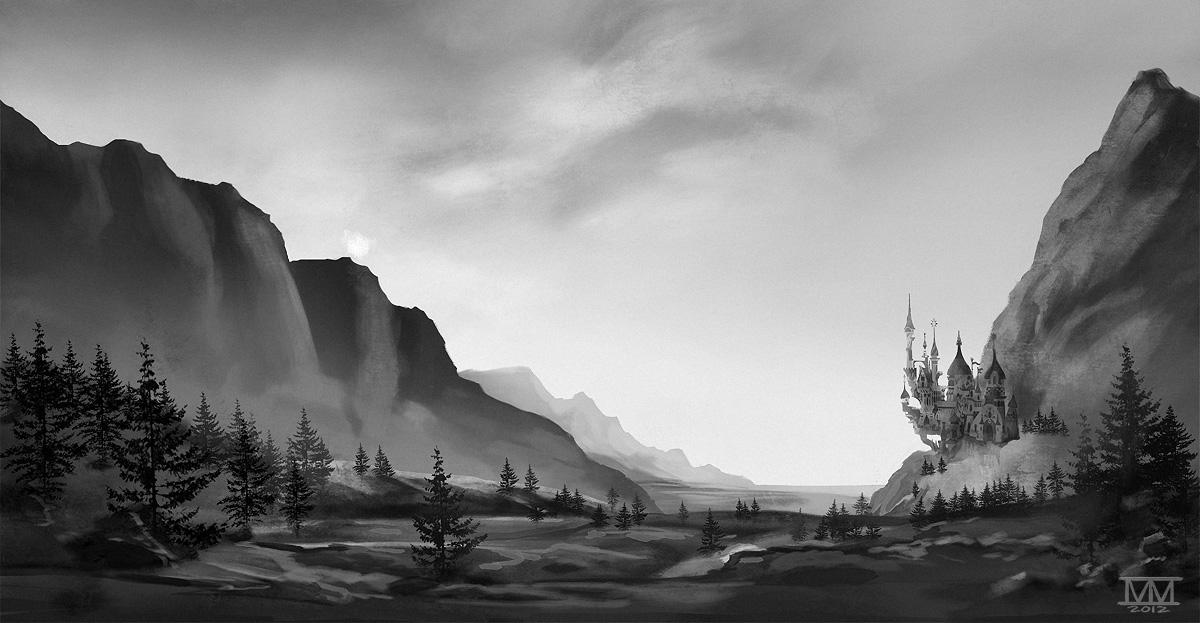 Watch
Started this in the morning after drooling over Thomas Moran.
Been feeling a bit antsy to paint something. This will be one of those paintings I work on every now and then, so I don't know when it will be finished.


More or less a newer version of this: [link]
Which was done about a year ago.



Values, layout, and preliminary work.
~3.5 hours.
CS3.
Over all I would say that it is coming along very nicely. I do like the values that you intend to use for the environment. It really gives it that subtle look while allowing the trees to pop out. The only issue I have is that the castle looks a little muddled, though that could be just because of the greyscale that it currently is in. Just be sure to define the buildings more when you add in color and it should look great. I look forward to seeing how this turns out in the end so keep working on it!
The Artist thought this was FAIR
10 out of 10 deviants thought this was fair.
I love the distant view, that goes on past the mountains. The valley and the strong mountains remind me of Ansel Adams style photography. The perspective is well done, my eye follows the ridge all the way down the valley and manages to make a nice gentle journey around the scene. The scene manages to look natural as well. You've also managed to make the castle fit in with it's surroundings and look less animated and comical. You've adapted the city to its mountain home very well. I would like to see more attention given to the mountains on the left, they are lacking certain finished quality in comparison to other aspects.
Over all I love the landscape, the stillness and the natural quality of the scene.
The Artist thought this was FAIR
3 out of 3 deviants thought this was fair.