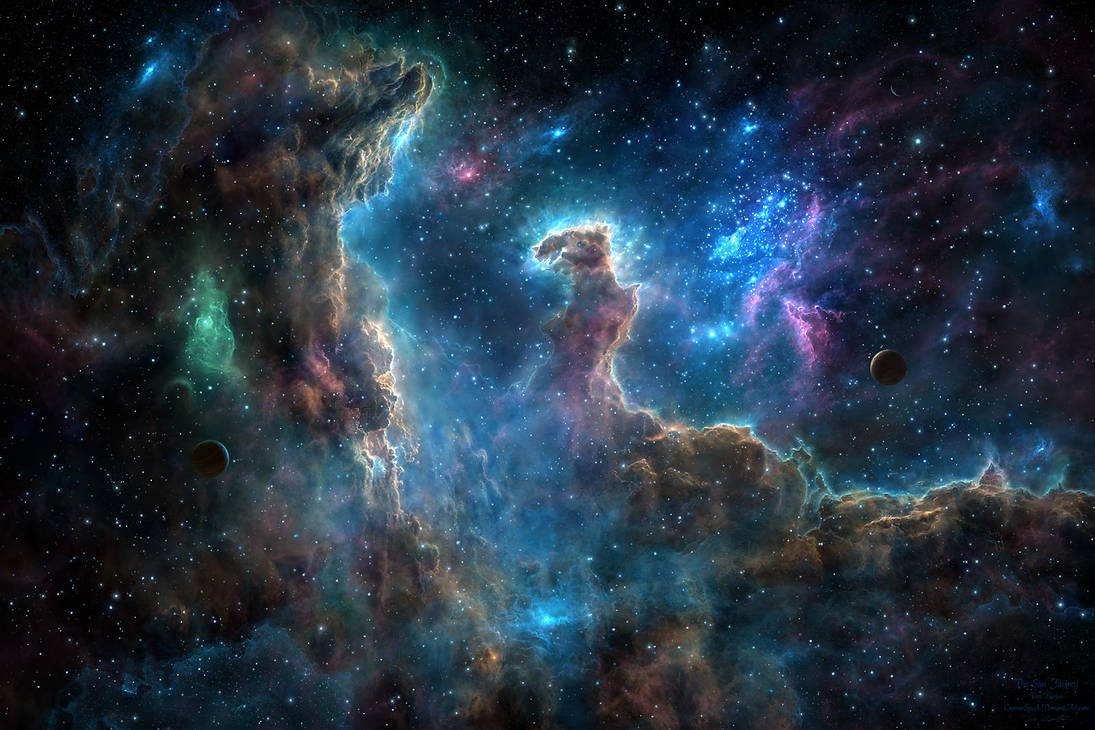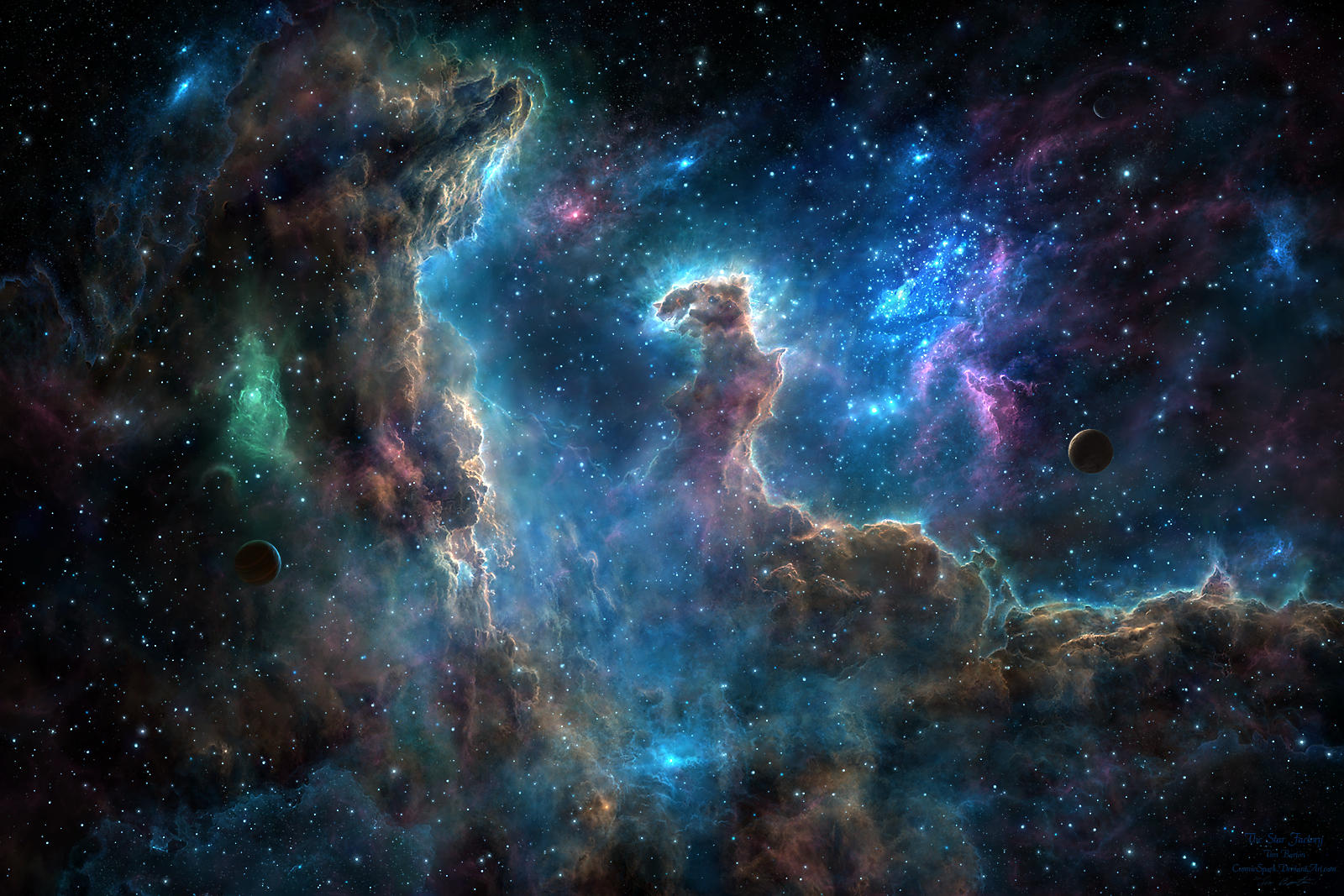 Watch
The idea that we are alone in the universe seems to me, completely implausible and arrogant, considering the number of planets and stars that we know exist, it's extremely unlikely that we are the only form of evolved life.
-Professor Stephen Hawking
_____________________________________________________________________
Thank you all for your birthday wishes. Here's a thank you painting.

I used custom brushes I made and also the excellent custom brush made by
Ov3RMinD
to get the overall shape of the clouds then I detailed it with the standard circle brush. I hope you all like this style, leave your feedback and let me know if you think it looks more realistic than usual.
My wife got me a Wacom Intuous Pro for my birthday!
www.wacom.com/en-dk/products/p…
Its so fancy wow, and it replaced my 10 year old ancient intuous.
Whenever I release a completed painting (not a sketch or commission) I submit it to my Patreon (
www.patreon.com/cosmicspark?ty…
) page and my most loving fans who have pledged money to me will award me with these pledges. I'd like to thank Elydril and Claire Leng for supporting me on patreon! My patrons get the distinct advantage of getting their mind blown by my high resolution artwork which I email to them automatically, and also access to the private video tutorials. Alternately you can buy the digital downloads here on DA if you would prefer to pick and choose which artworks to support.
The Digital Download Includes:
1. High resolution artwork of this painting! (3600x2400 size, detailed to the pixel)
2. A wallpaper pack fitting various screen sizes.
Check out this video showing the progress of painting:
youtu.be/7_1aEaNYlDM
This piece is my entry to the Distant Starfields contest.
Other great works: