When we look into the cosmos we realize how insignificant our existence really is. It takes a lot of ego to look out at this enormous universe and believe that you are in any way important to it. Furthermore, those who believe the universe was created for their own single species of primate to live in may have such inflated egos that even the universe is dwarfed by its size.
- Me
Hello awesome fans!
Hope you enjoy this, my latest painting.
Took about eight hours to paint. Lots of subtle details

Can you find the planets?
____________________________________________________________
Other great works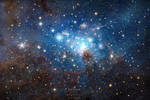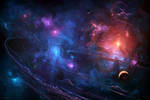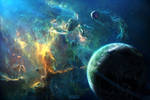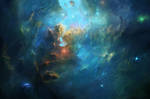 Image details
Image size
1600x1067px 852.74 KB