1K Favourites
99 Comments
22K Views
Support me on Patreon:
www.patreon.com/cosmicspark
Do not go gentle into that good night,
Old age should burn and rave at close of day;
Rage, rage against the dying of the light.
-
Dylan Thomas

"The size and age of the Cosmos are beyond ordinary human understanding. Lost somewhere between immensity and eternity is our tiny planetary home. In a cosmic perspective, most human concerns seem insignificant, even petty. And yet our species is young and curious and brave and shows much promise." - Carl Sagan
A tutorial is available for the creation of this piece, plus a time-lapse video of the painting.
fav.me/d8azwar
And don't forget to check out the Time-Lapse Video of its creation!
www.youtube.com/watch?v=x0AETE…
More Cosmic Sparks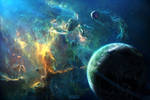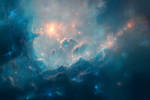 IMAGE DETAILS
Image size
10800x7200px 75.37 MB