Deviation Actions
Daily Deviation
May 11, 2015
Behold by
cosmicspark
combines a stunning use of color and superb detailing to deliver a breathtaking space scene. Behold the universe!
Edit: Thank you so much for the DD!

I hope you guys like my work and I will do my best to keep making awesome space art. +Watch me and soon I will post pictures of the 3d space art origami I made with this piece of artwork.
Behold, the universe revealed like never before.
I'm listening to the subtle rumble of distant thunder and the tapping of rain outside my window. I would drink some coffee but its 11 pm.
Click for a detail shot: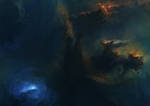 ____________________________________________________________
Other great works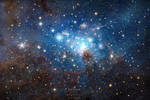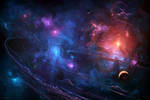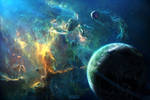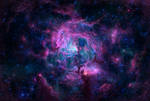 Image details
Image size
1600x1066px 760.47 KB