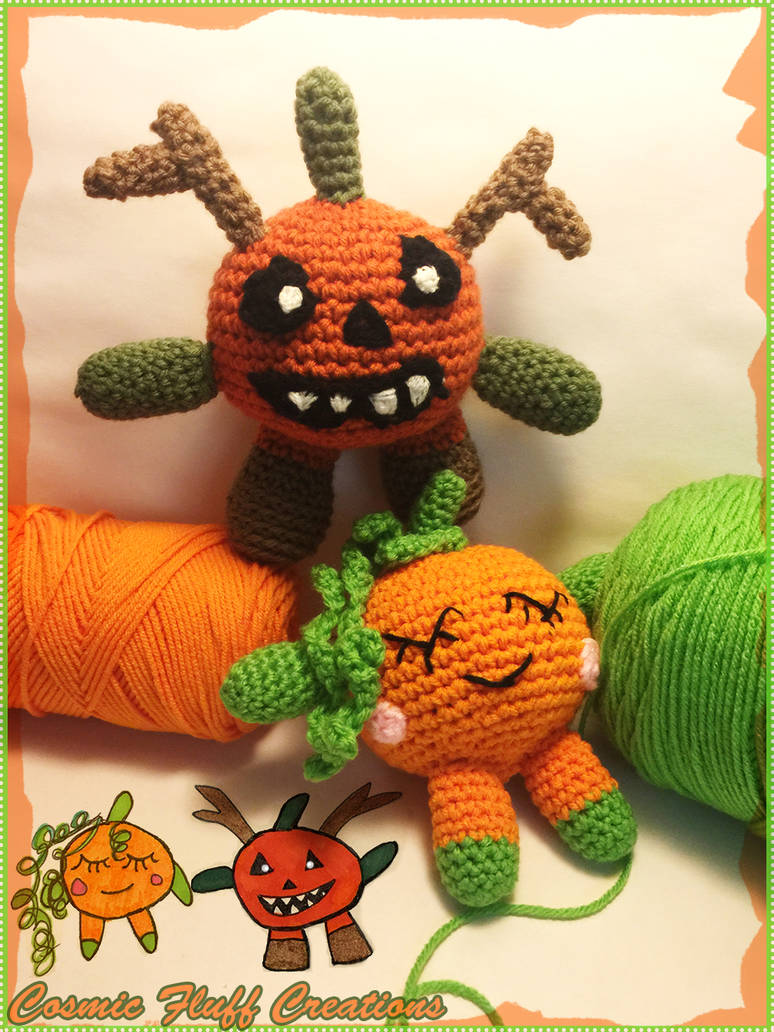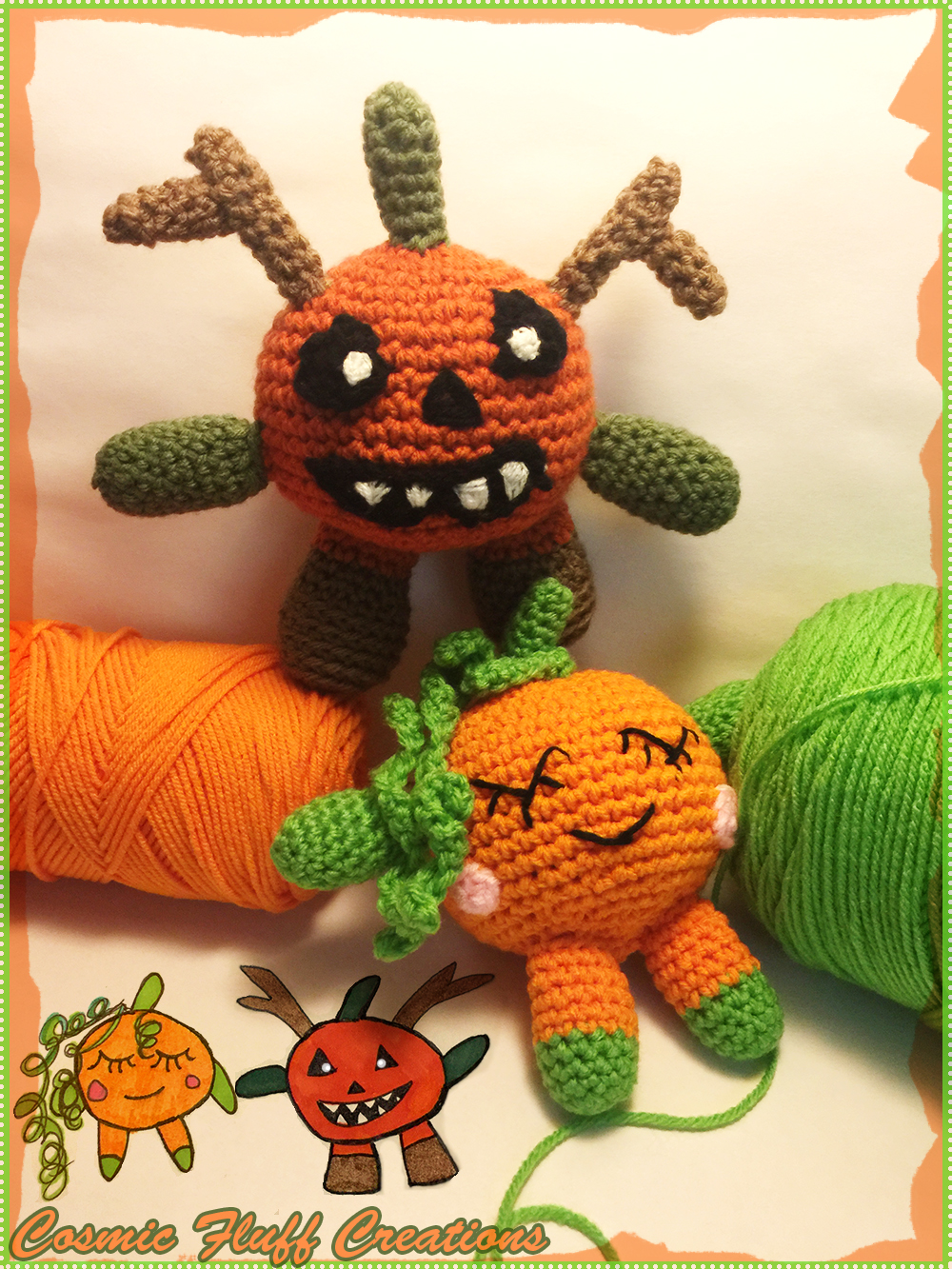 These Cosmic Fluffs were meant to be posted on Halloween but life got really hectic. But finally, these babies are officially born!
Josh the Jack-O-Lantern and Penny the Pumpkin are part of the Wanderers Clan in the world of Estrella Cosma. This is the world of the Cosmic Fluffs. The king has been overthrown and these little fluffs are on a mission to find help to send back to the kingdom. Their home was destroyed by the Mangled Hollows and now Estrella Cosma is under the rule of Queen Espada. Will Josh and Penny be able to find help in time?
Check more of their story out on my Patreon as well as more exclusive updates! And if you would like a Penny and Josh of your own please do check out my Etsy shop!
Fluffy Social Networking~*~
Instagram — Facebook — Twitter — Etsy — Patreon — Website

If you like what you see please don't hesitate to let me know what you'd like to see next! I already have the ideas for this month. I am going through a very hard financial situation right now so every little bit of support helps. I'm trying to keep my home as I work my day job and work on my Cosmic Fluffs. Please do like the facebook page or follow me on Patreon for more updates!

Thank you!
Cosmically yours,
Lucy

Ha! That's fantastic! I have a spot in my heart for vegetable heroes every since Princess Tomato and the Salad kingdom!

Consider yourself watched!
Reply

Omgness you are so so sweet thank you so much! I'm spazzing here thank you so much! Oh I'm really excited to reveal the next Cosmic Fluffs as well. My goal is to create two every month. The main cast of characters will take longer because they are going to be more intricate in the crochet process but hopefully equally fluffy!

Thank you! Totally watching you as well!
Reply

Reply