Every year, around this time, we are forcefully reminded of our past and present relationships. For some of us, it's a time to spend with loved ones and to remind and be reminded of how much you care. For others, though, it's a desperate marketing ploy that drills into your mind how lonely you are and
always will be
.
Ahem.
Valentine's Day. A day that brings about a lot of different feelings to different people. Whether that tingle in your stomach is the affection for someone you hold dear, or your lunch gurgling it's way to the surface, sometimes you just need to let the world know. This holiday, we want you to express that through the use of the timeless Valentine's Card.
It's simple. We need writers to come up with their own Valentine's Cards, something to tell people just how you feel. Whether that means utter distaste for the season, or one of true affection, it is up to you.

How to Submit

Take your finished image and submit it to
Contests > deviantHEART > Pro
for Pro-Valentine's submissions, and
Contests > deviantHEART > Anti
for the Anti-Valentine's submissions.
While you can use your own images for this, we also encourage the use of stock image. Be inventive. Postcard images
minimum of 600x900
in size, with an ideal size of 1200x1800. You can see
FAQ 132
for more details.
Entries must be received before
Midnight, February 10th
in GMT time.

Prizes

5 submissions from each of the two categories will be selected and the winners will receive a prints account. You will then be able to sell your submissions to the dA community.

Resources

To search for stock on deviantART, you can simply use the Search field at the top of the page. To look for something specifically in the stockart category, simply write "in:stockart" at the end of your criteria.
Example: "heart in:stockart"
If you are without a image manipulation program, you can download
the GIMP
for free from
their website
. You can also check the article
A Guide to The GIMP
for some more tips and resources.
Here are some examples you can work with right away, that have been suggested by
radioPooh
and graciously donated by
tangledweb
: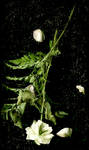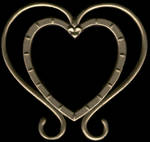 :thumb28356849: :thumb28356762:
Ensure that you notify/credit the stock artist and provide a link so that we can ensure that you have permission to distribute your manipulation. External stock sites are also allowed, granted that similar permission is provided.
Remember, get out there, be creative, and have fun!