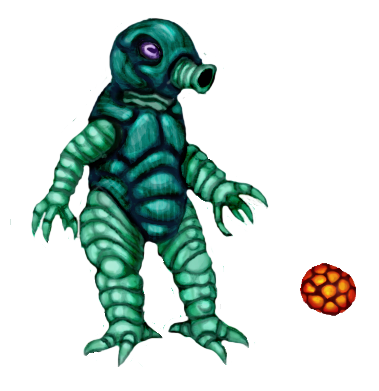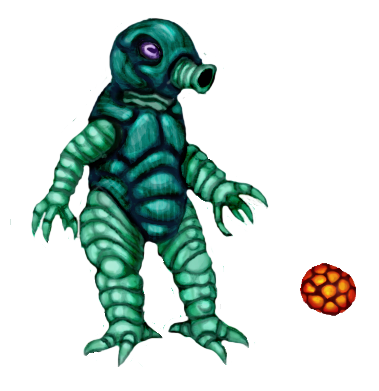 Watch
Earth 2 creature that has been modified into a giant organic bomb-spewer by aliens

A very curious creature... It definitely looks alien and yet wholly familiar in certain aspects. Like a turtle/armadillo/anteater thing... It also looks a bit chubby, so in a way it's kind of cute too.
Reply

My idea with this creature's body was that the original creature was smaller, and it's bomb spitting ability was originally much less dangerous, like a ball of mucus like material that explodes.

I figured that it would make sense that the Caphalods would grow in a way that they'd be defended from their own explosions, which led to this design that's like an organic bomb disposal suit, entirely covered by hard shell armor on the rigid parts, and a thick durable padding on the limbs and trunk.
This made them an ideal subject for modifying into a war beast. There will be other kaiju developed by the same aliens.
Reply

Damn, you definitely thought this out. Yeah, that makes a lot of sense. I can see the logic in the design here.
Reply