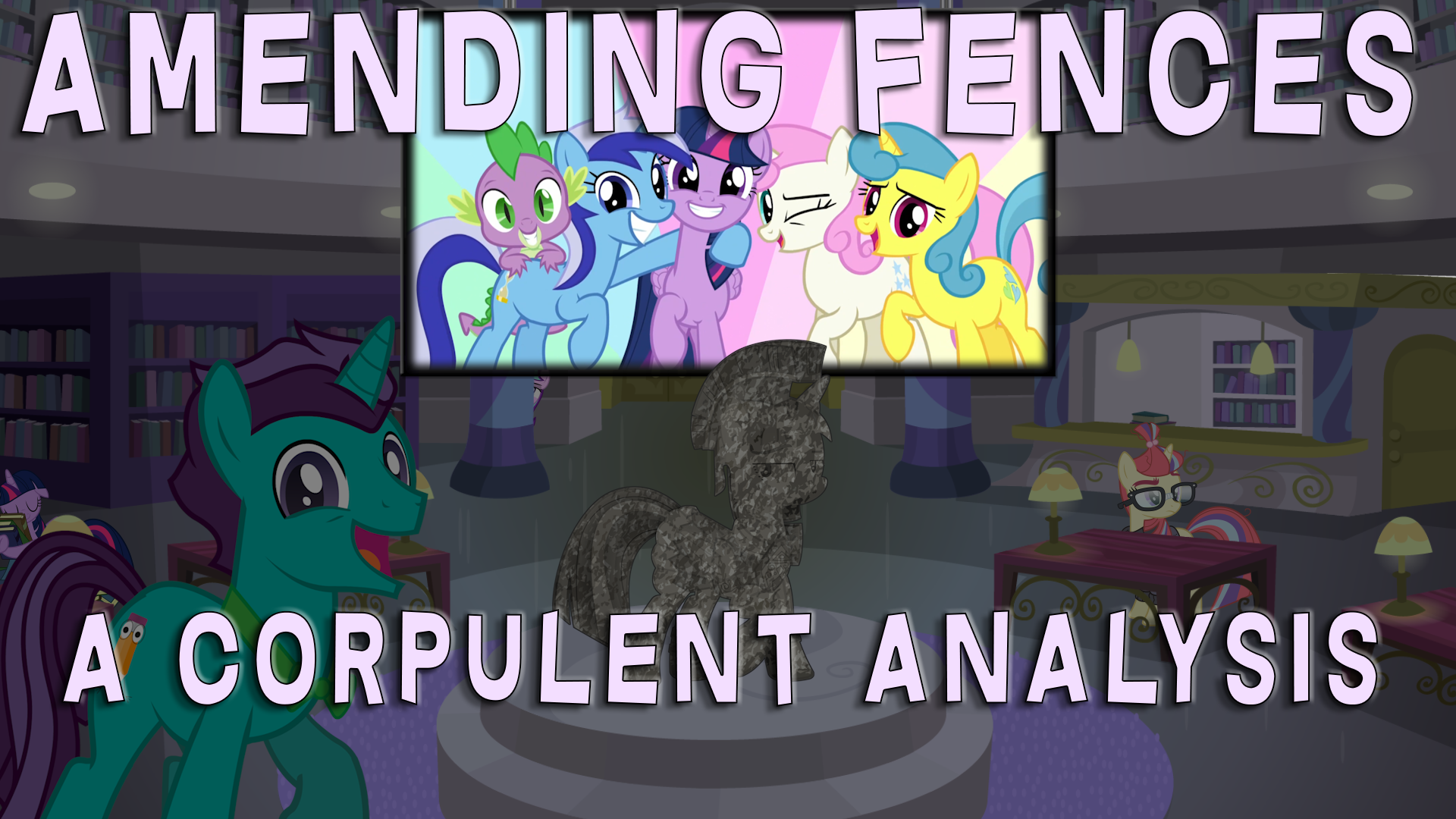 The thumbnail for my latest episode analysis video on Amending Fences:
www.youtube.com/watch?v=Eu4tOd…
Script:
corpulentbrony.deviantart.com/…
Audio:
soundcloud.com/corpulentbrony/…
- VECTORS USED -
Canterlot Library by

:
boneswolbach.deviantart.com/ar…
(clean) Season 5 Premiere Starlight Glimmer by

:
akatsukikun.deviantart.com/art…
Twi Loves Her Books by

:
slb94.deviantart.com/art/Twi-L…
Moondancer by

:
slb94.deviantart.com/art/Moond…
Special thanks to Storm Analysis for the OC vectors:

Special thanks to Brawny Buck for some OC vector editing:
www.youtube.com/user/BronyDeba…

This Corpulent Analysis was really good! Finally got around to watching it and it is a really well done video. I liked everything about it including the real life tale in the beginning and end that took place in 1999. 1999 was a shitty year for me. The best part of this episode for me is still Minuette's character development, she stole the show and left such a strong impact on me and that is why I commissioned qtpony to make a life size plushie of her.
Reply