---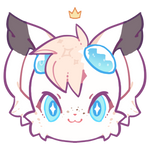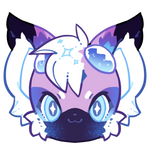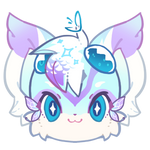 Completed commissions:
[Elnins] ych icons
---
KITTOM ICONS!
FOR $15 YOU GET...

A 400 x 400 transparent headshot icon of a kittom on this base
Elnin kittoms only (can draw a grown nin as a kittom, or see below for getting a grown Elnin), must be an existing elnin on the masterlist
You can add on traits that aren't currently on the nin - a reference image isn't required, but that's at your own risk; if you're very particular about how it should look, please provide a visual ref!
Certain traits will add on to the price, see the additional costs section for details.

COMMISSION TERMS (READ THIS)
No edits, please make sure your references are clear.
Payment is by Paypal invoice, payment must be made before I start work.
Feel free to resize and/or crop to any size you might need!
Please don't edit the art in any other way.
Explicit credit not required. The only thing I ask is not to claim/imply that you drew it. (If crediting on Toyhouse, my account name is cy)
By commissioning me, you agree to these terms and if any of these terms are violated I may refuse to take on future commissions from you.

ADDITIONAL COSTS (AND ALSO THIS)
The following will add on to the cost of the icon...
Mutations that must be uniquely drawn, e.g. winglets, celestial shroud, featherlight hair, inner fire, horn coverings (~$3 per mutation)
Infused diadem, hybrid/non-standard crowns, certain treasure crowns, spellform crowns (unless provided with a graphic to paste in) (~$5)
Hair tuft redraw (~$3, only if requested)
Lots of accessories (~$3-5)
You can ask to leave these out. If they're simple enough I might also waive the cost.

These don't cost extra:
1mp and other crowns not listed above
Ear mutations/any combination of ear mutations
Pixie horns
---
ADDONS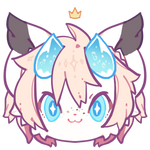 ADULT NINS (+$5)
Due to the size of the icon, long hair will get drastically shortened.
The hair redraw fee doesn't apply to these.
Horns are the standard shape/pixie horns. (Not phasma horns)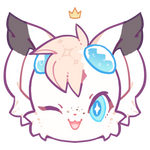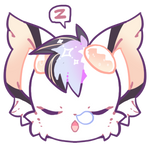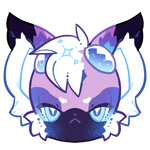 EXPRESSION CHANGE (+$3)
You can add on as many alternate expressions as you'd like (+$3 per), but let me know exactly which ones you want before I start since it affects my layer setup!
---
ORDERING
SLOTS
SLOTS ARE DEAD just post in the comments, I'll work through the queue!!
Small request to not post more than 2 nins at a time (wait for a couple of other people to post, or until a day has passed with no new posts) just trying to not owe the same person too much stuff at the same time :sweatblob:
FORM
Fill out this form for each nin you'd like and I'll respond with a quote:

Masterlist link of elnin:
Any additional references:
Addons (if any):
- If linking an adult nin, also tell me if you want them kittomified or drawn as an adult
- If you want an expression change, tell me specifically what expression(s) you want
Any other specifications:

Please be ready to pay within 24 hours or I'll skip ahead of you in the queue!