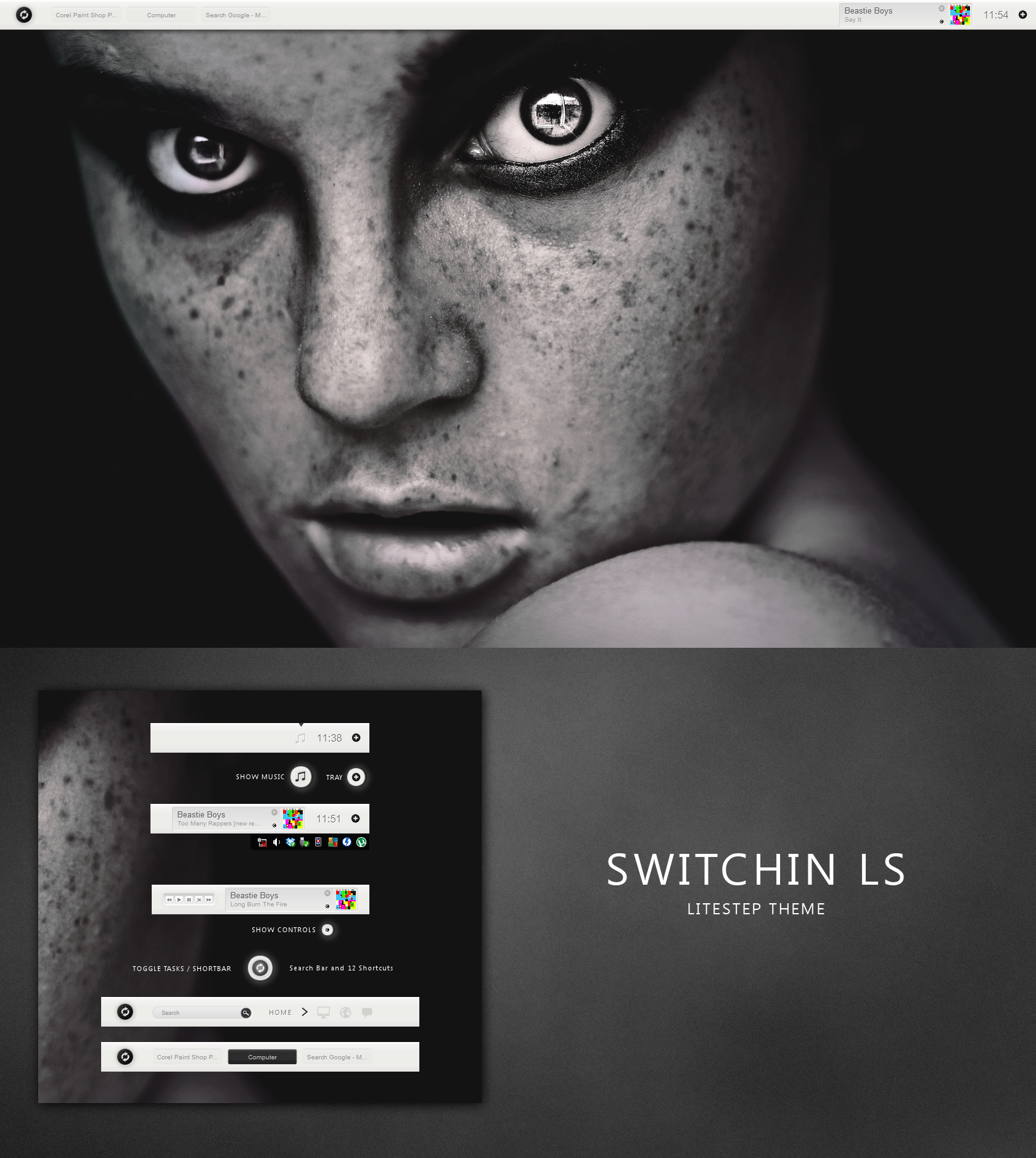 Watch
I have done mostly dark themes in the past but I thought it was time to try out something brighter.
Switchin LS
Thanks to Jaime-b for his Switch LS theme! I used it as reference for the coding
[link]
The wallpaper in the preview is the beautiful Cristina Otero Pascual
[link]
* UPDATE!
There is now a dark version of this theme that can be found here
[link]
Daily Deviation
Given 2011-06-27
Switchin LS
by ~
x-spirit
puts a simplistic yet wonderful looking bar to the top edge of your desktop from which you can access up to 12 shortcuts, control your currently playing music as well as performing some web search. besides, it does all this in a very beautiful and most inobstrusive way. this is LiteStep at its best.
(
Featured by OtisBee
)