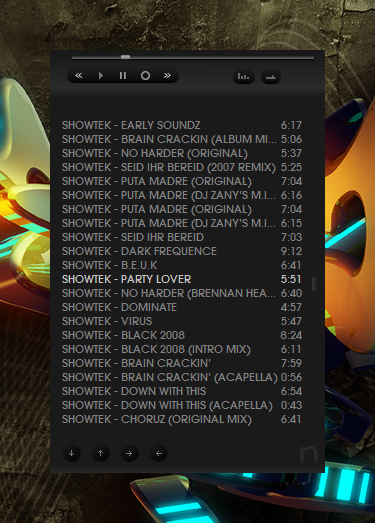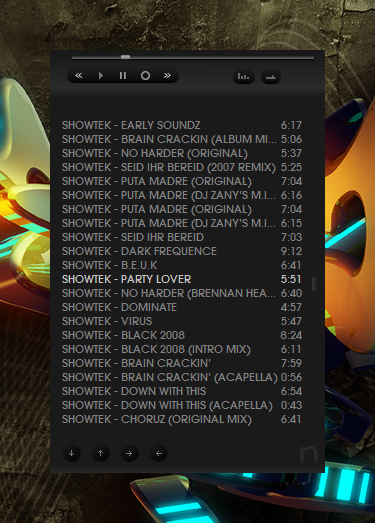 Watch

Very nice skin. Download link is dead?
Reply

Reply

Nice skin.
Anyway x-spirit can you give me link to this wallpaper?
Reply

Sorry I lost it that's why it's not in the info. But it's here on da somewhere.
Reply

For a mod, this is a pretty original skin. I also emphasize that´s a nice attempt on making original skins, cause Winamp skinning had very better times.
Reply

really glad you like it. and yes there where better times. I remember I was in ave when I first stumbled upon the skins made by breedart about 7 years back.
Reply

what an amazing work! i love it much more than the orginal version.
but i find the download link doesn't work, may you mind uploading it again?

i'm so sorry that i just can speak poor English. Wish that everyone can know what i say.
Reply

hey glad you like it. the download is working as it should if you keep having problems just send me a note with you mail. and don't worry about your english I have seen much worse

Reply

great one dude, use it now, thank you

. way to go!
Reply

really glad you like it! minimalistic is so refreshing sometimes.
Reply

your mindichc winamp is my all time favourite, you can see it in my "phoca" screenshot cause it's the perfect one for muin. you've got it! thanks for sharing.
Reply

ah that's nice. been doing a lot of random shit lately but I am trying to do more stuff to share and when people like what I do I want to do even more stuff so thank you for commenting.
Reply

Great one... But I have an invisible "Open file(s)" button on the right side of "Next" button...
Reply

of course you have

it's a classic winamp skin so I can't remove buttons and features just hide them. there is playlist and equaliser buttons next to the shuffle repeat also hidden

glad you like it anyways

Reply

very nice minimal winamp skin

, great mod

Reply