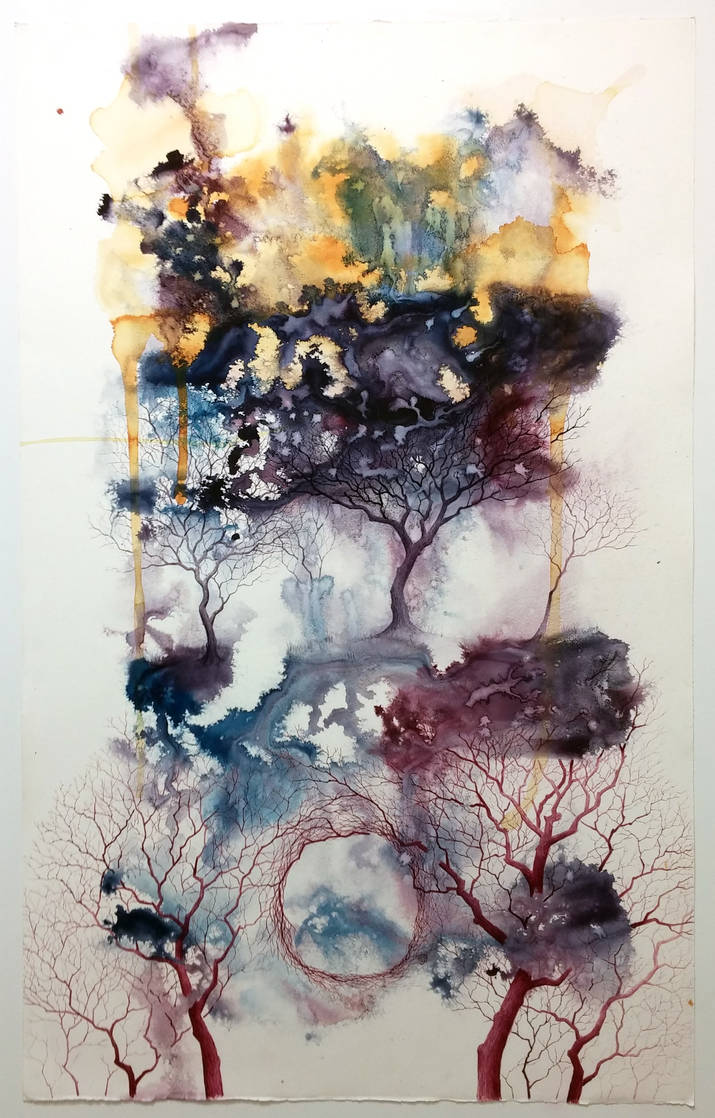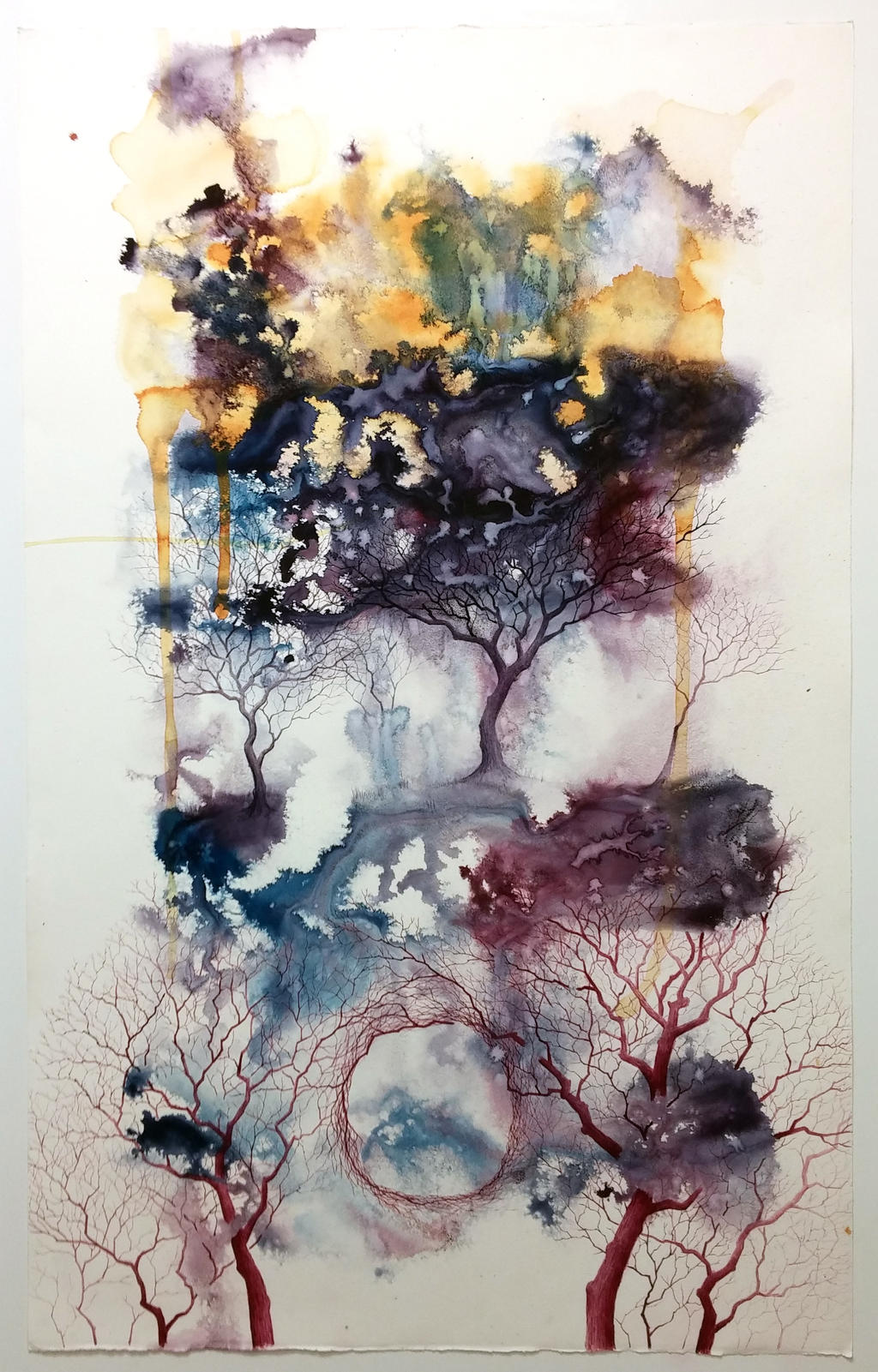 Watercolor and urea on cotton paper 300lbs
32x51"

Reply

You did this is layers didn't you?
Nice control of the 'spilled'/wet look.

Reply

Amazing. Such detail in the trees and I like how there are so many colors that give each other definition. Thank you.

Reply

Very interesting technique.
Reply

I've been experimenting with different techniques for quite a while. This one turned out well. Thanks...
Reply

Reply

Interesting picture.

It looks as if it would be all random, but it still has some order. It had to be fun to make it


Reply

It was fun but also time consuming. I don't normally create large work but I decided to for my final MFA show.
Reply

Reply

Reply

Reply

Thank you.
I wish I could have taken a better picture of it before I framed it. I't not properly lit.
Reply