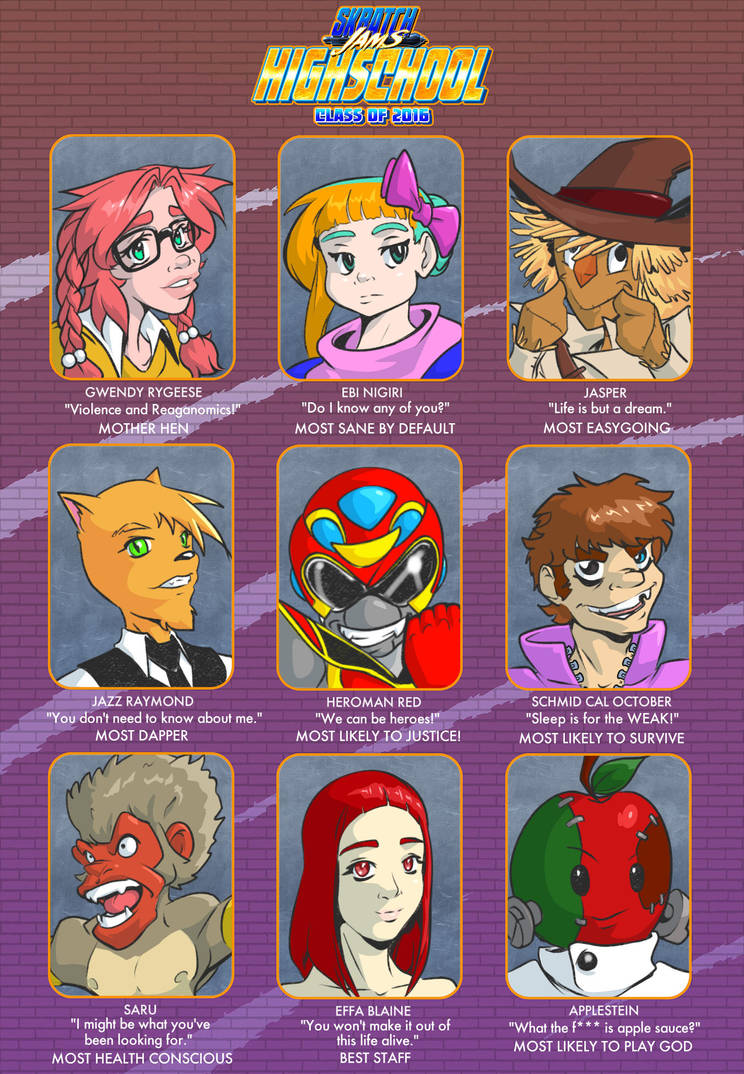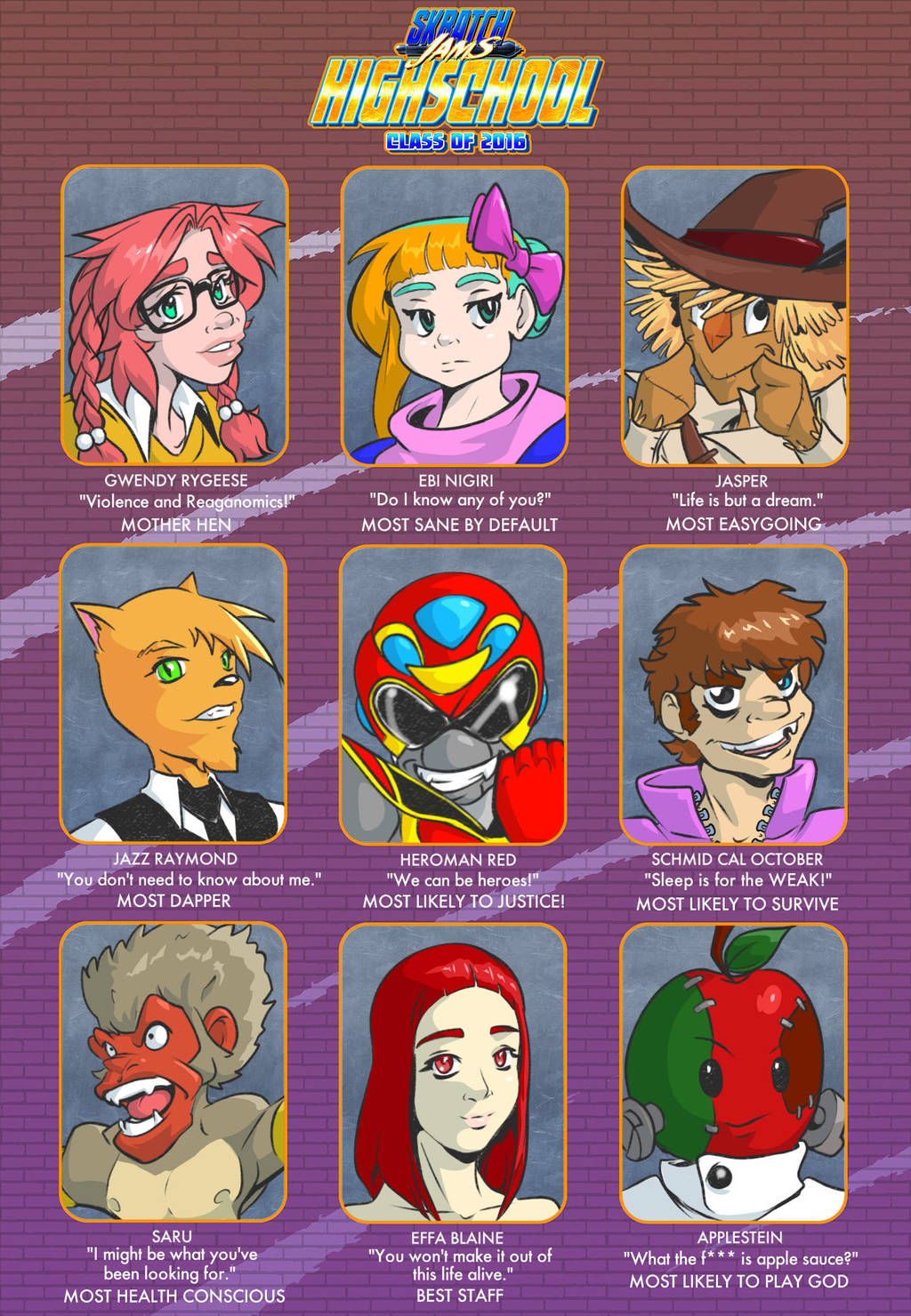 Watch
For

Take nine characters from the OC pool and do yearbook picture thing.

Ebi Nigiri fav.me/d9ia3mj


Jazz Raymond nighlok.deviantart.com/art/Skr…


Heroman Red fav.me/d9i9cti


Applestein fav.me/d6umjbq


Schmid Cal October fav.me/d7a4i6d


Saru fav.me/d9iile2


Effa Blaine fav.me/d6uduee


Jasper fav.me/d9jdo1d


Gwendy fav.me/d6uwqao

For some reason, I mistook this for a boss select screen.
Reply

It does kind of read that way, though I get this funny feeling you may have spent some time with Mega Man games in your life.
Reply


I dig this!
Reply

Great art, and best superlatives so far!
Reply

Thanks! I always feel weird purtting words in other people's character's mouths... but still fun to come up with something.
Reply

Lol love the fact that he's the Most Dapper which is also true.
Reply