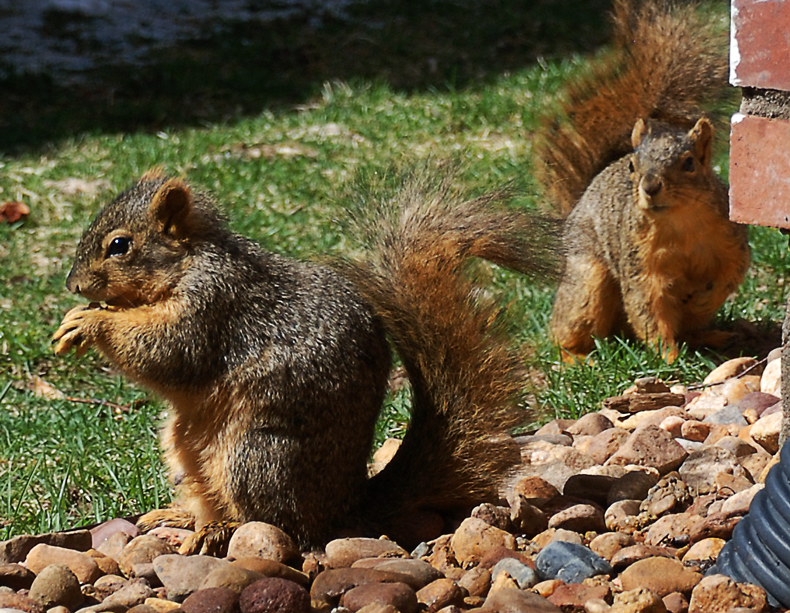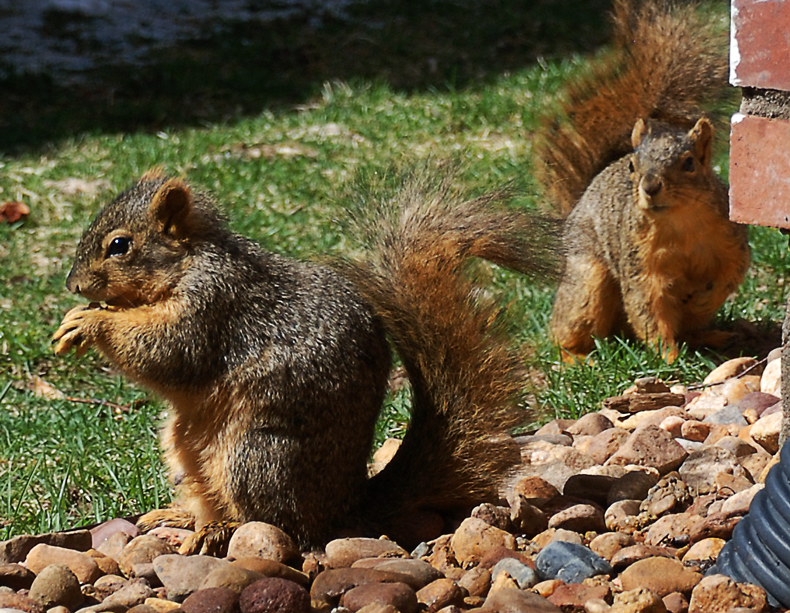 Watch
Sméagol wants to claim the "One Walnut" for himself.

----

Nikon D80

This one needed a little Photoshop help. Shooting through a glass door at an angle isn't the ideal way to get a clear picture.

And the other squirrel is picking up a stick. Very nice framing, good capture!
Reply

Sméagol (the one on the right) can be pretty nasty to the other squirrels if he thinks there will be no treats left for him... and given how Hawthorne (on the left) tends to park himself in front of the pile, its just as likely as not until he gets his fill. Unfortunately for Sméagol, he's never bested Hawthorne in a disagreement, and if he'd concentrated less on taking what his rival already had, he might have noticed there were whole walnuts and hazelnuts lying scattered and unclaimed on the grass just a few feet away.
Reply