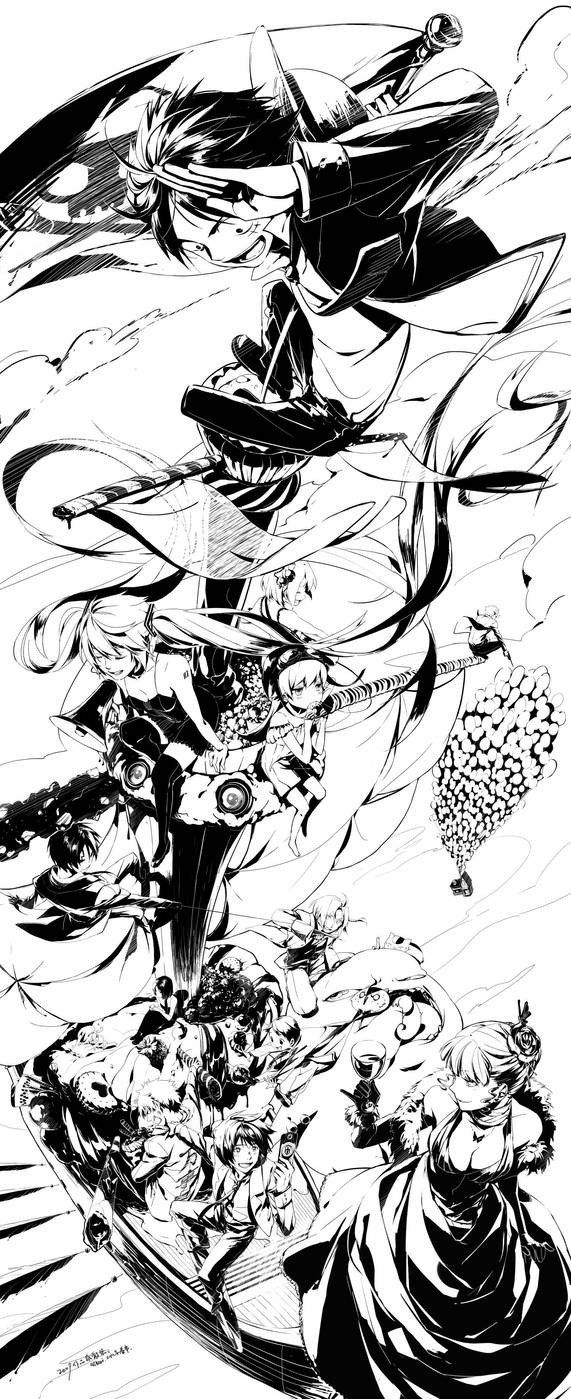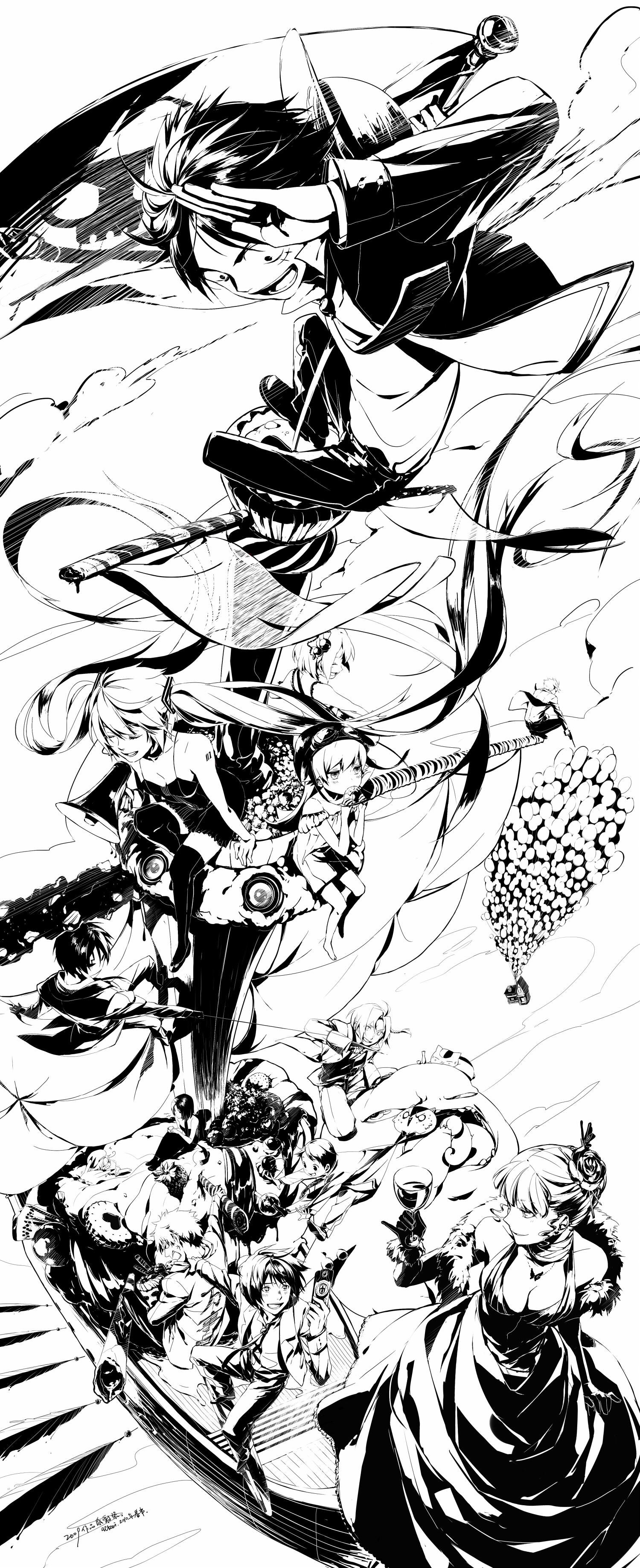 Watch
** you may download the full size **
Finished this piece by the VERY end of 2009, according to SF time

I can't remember how long did it take...about 70 hours?
Also did this in Black & White...well maybe it's just because coloring this work will send me to death OTL
Lots of bugs regarding perspective, shading, or whatever OTL but I tried my best to fit everything in _ _
Simply wanna thanks the animes/movies I watched/read/loved in 2009. Since usually I couldn't arrange much time for fanarts for my own purpose, I decided to do something like this. I wished that I can put Durarara in it T_T
Hopefully you guys can recognize all the charas XD
List: OnePiece Vocaloid FMA Gintama Umineko East of Eden Bakemonotagari DOGS K-ON Hetalia DARKER THAN BLACK II TokyoMagnitude 8.0 NatsumeYuujinchuu Pokemon SummerWars UP Kara no Kyoukai CENCOROLL
Pixiv link:
[link]
Daily Deviation
Given 2010-02-23
2009 Thanks by *coralstone
From the suggester:
"*coralstone delights us once again with this masterfully created collage of all the madness and inferno of great anime in glorious black and white. Try to find them all!"
With so many different characters from a wide variety of fandoms, this piece is bound to mesmerize you with its perspective, cheerfulness and all your favourite characters in one artwork! Also suggested by *
xobooka
(
Suggested by

OliverMa

and Featured by rydi1689
)