First let me thank everyone who participated!

Thank you very much guys.

Now let's announce the winner.

The lucky number is.....
number 1!
Which means the lucky winner is
AilwynRaydom
Congratulations!

Here's the proof, I used random.org: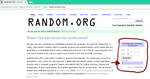 You win hybrid image of one character of your choice! Send me a note to let me know what you'd like!

I hope you will all join again next time.

~~~~~~~~~~~~~~~~~~~~~~~~~~~~~~~~~~~~~~~~~~~~~~~~~~~
This time it is mine!

Hey everyone!

I wanted to hold another raffle for my active watchers, because you deserve it

The rules!
1. You have to be a watcher of mine from before this journal was posted. You can't click the watch button now and join in the raffle, that's a no-no. I don't hold this raffle to get more watchers in a sneaky way as I see some people do. No, I want to reward my actual, and active watchers.

2. If you want to join, please leave a comment on this journal with this -->

<-- emoticon in it! Very important, don't forget!
3. If you do that I will give you a number, and later I will use a random number generator to pick a winner. I'll post a screenshot of it so you all can see it.
4. You're able to join until next Wednesday (may 30th).
What will you get?!

You will get a picture of
one
character of your choice (OCs, or fan or whatever, but only human or anthro), in my Hybrid style.

Some recent examples: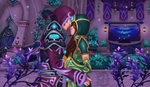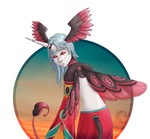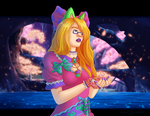 I don't know if it will be a half body or full body, I'll leave that up to the inspiration I'll get from the character you pick.

I'll also add in a (small) simple background (like the second example).
That's it. So be sure to join!