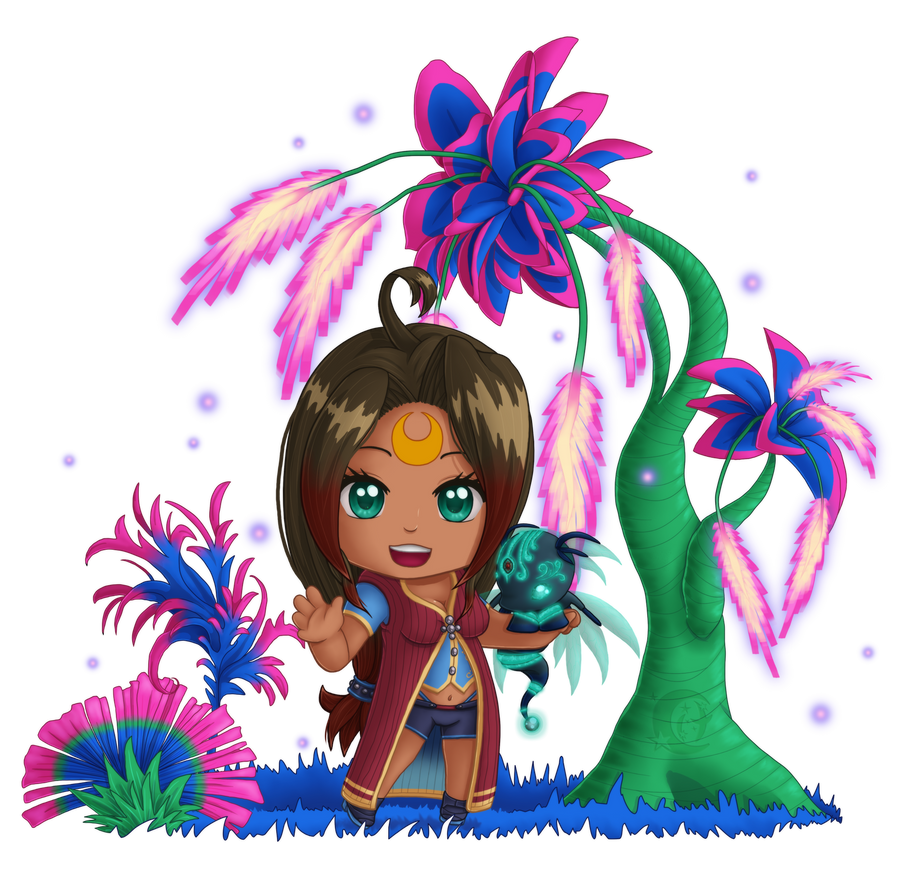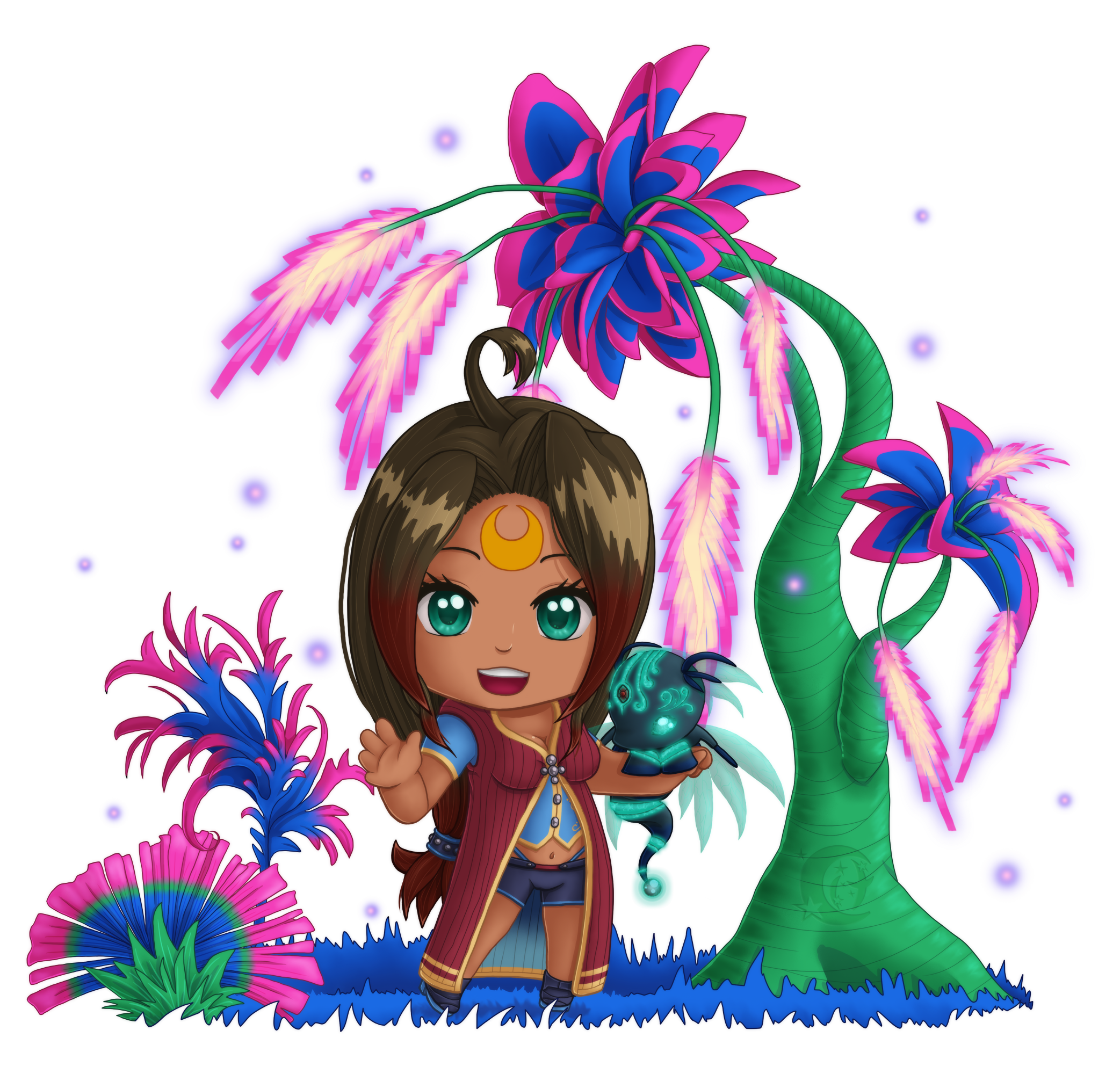 Watch
I love this.

This is an environment I've been thinking about adding to Enlea, it will probably be for the Atlantis area.

I just love how Coral and Devi came out. I haven't drawn Devi in forever.. shame on me. D:
(the transparent and glowy stuff looks better on a darker background)
Available on Redbubble:
www.redbubble.com/people/coral…

Credits:


Coraleana, Devidra-su'gual, environment & Art (c) Ingrid Timmermans ~
Coraleana
.

References were used.

Reply

I like the colorful background. and she looks so cute and so pretty over there! I love the chibi style and the lovely face. you did her clothes very well too. and the coloring job is awesome! great job Ingrid!
Reply

Back to the chibi game :3
she looks so cute, love her pretty little smile she got there : 3
And its nice to see Devi again.

the trees sure looks amazing and creative
love the colors a lot

Very great design!
Reply

haha yeah.. XD; I only was going to do Kalde but then all these other chibi ideas popped in my head.
Thank you very much

Reply

I feel very welcome here, I think I will take a good nap here.

Reply

She looks SO adorable, and I love Devi in this one too! I absolutely adore the color scheme you gave this. o.o It looks so mystical and truly like it belongs in a faraway land.

Absolutely fantastic work on the chibi. x3 This has to be one of my other outfits of Coral's I adore! All the little details in this piece are very fetching! I love them!
Reply

Thanks very much.

I always wanted to do a forest with pinks and blues, there's just something about that color scheme..

It's definitely one of my fave outfits as well.

(and it fit the background better than the others. XD; )
Reply

Aww, this looks very pretty!

As always, your concepts look great: this environment looks fancy, exotic and colorful

Coral looks cute and cheerful in chibi form

Also, this is the first time I see Devi. I just digged in your gallery to find what it is

Myrsu'dras seem to be a beautiful species, I love such glowing and mystic-looking creatures.
Reply

Thank you very much.

I do have a weak spot for magical and glowing this. X3 Personally I really like the Myrsu'dra race, it's not like anything I've ever seen.

Reply

Beautiful Coral ^_^ Devi is gorgeous as ever!! >w< I wanna go to Atlantis~
Reply

thank you very much

Reply

You're welcome ^_^ I still wanna make Devi in 3D!! X3
Reply

that sure would be a cool thing to see

Reply

Reply