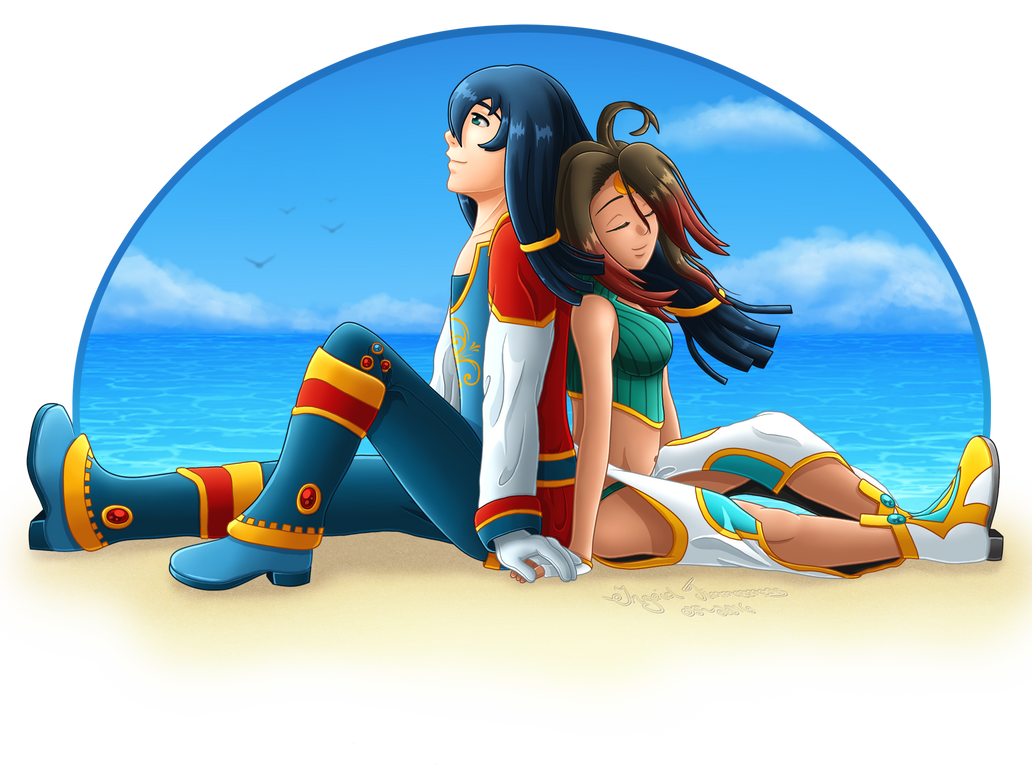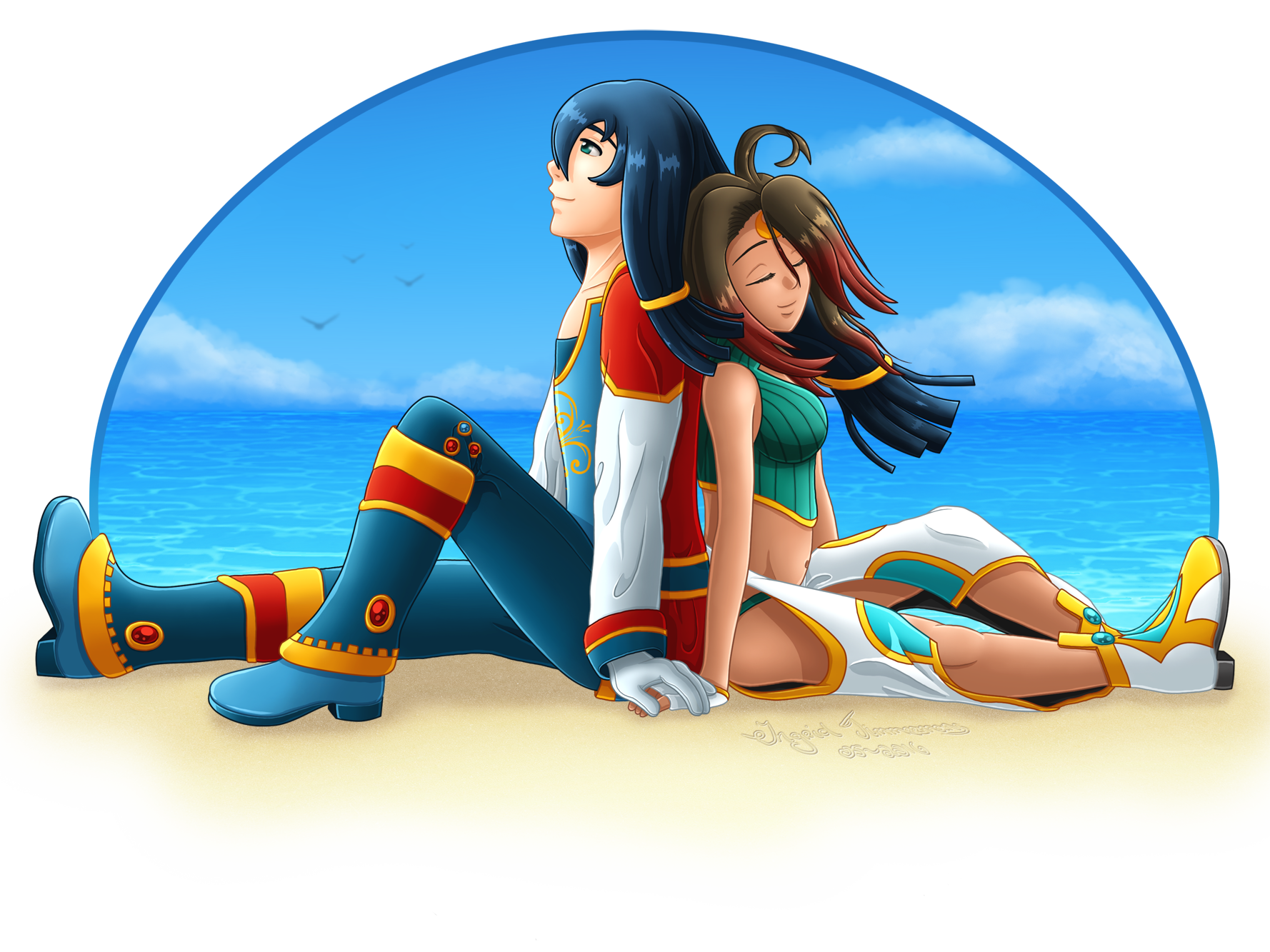 I was flipping out about some stuff, and I really needed some peace of mind. @.@ So this idea popped into my head and I'm actually surprised at how well it came out.. even better than I could have hoped for. :') Now if only I could animate well, I'd have their hair and loose clothing move peacefully along with the summer breeze, and then add a beautiful, relaxing piece of music (like say, the Besaid Island theme of FF10) and this picture would be totally zen!

But working on this, while listening to my relaxing summer music, really helped me too. Man..they look so relaxed..

I can just feel the soft breeze and the warmth of the summer sun when I look at the picture.. *starts daydreaming*
Available on Redbubble:
www.redbubble.com/people/coral…

Credits:


Coraleana, Marcus & Art (c) Ingrid Timmermans A.K.A.
Coraleana
.
---

More Marcus X Coraleana Art: