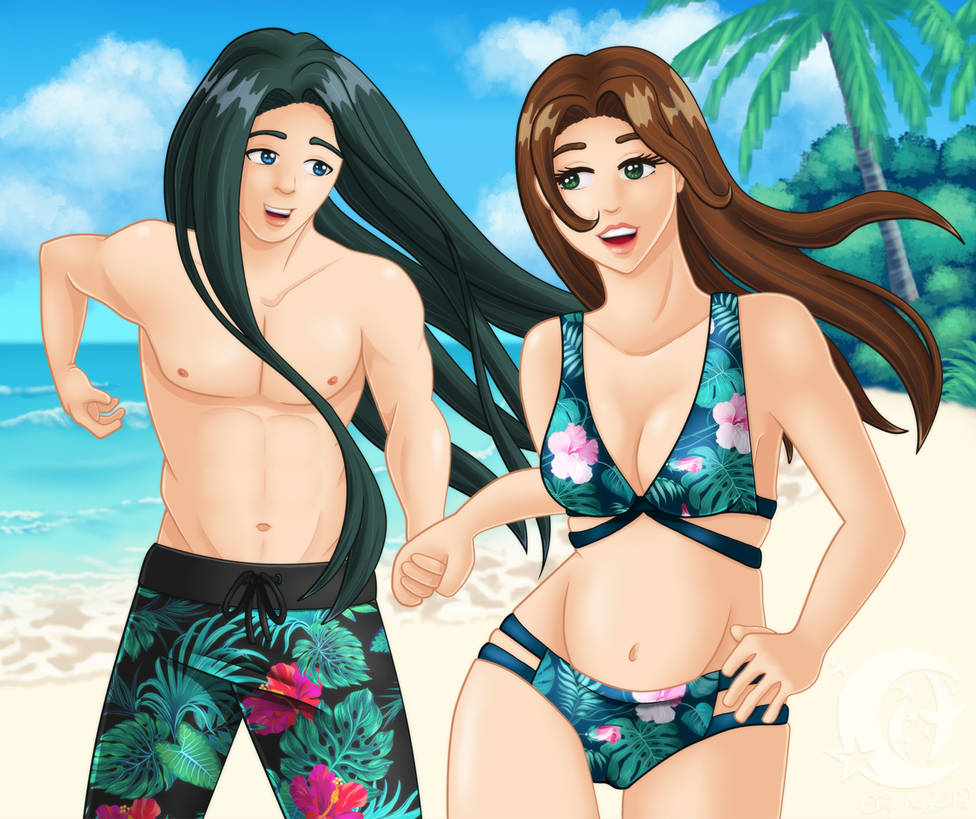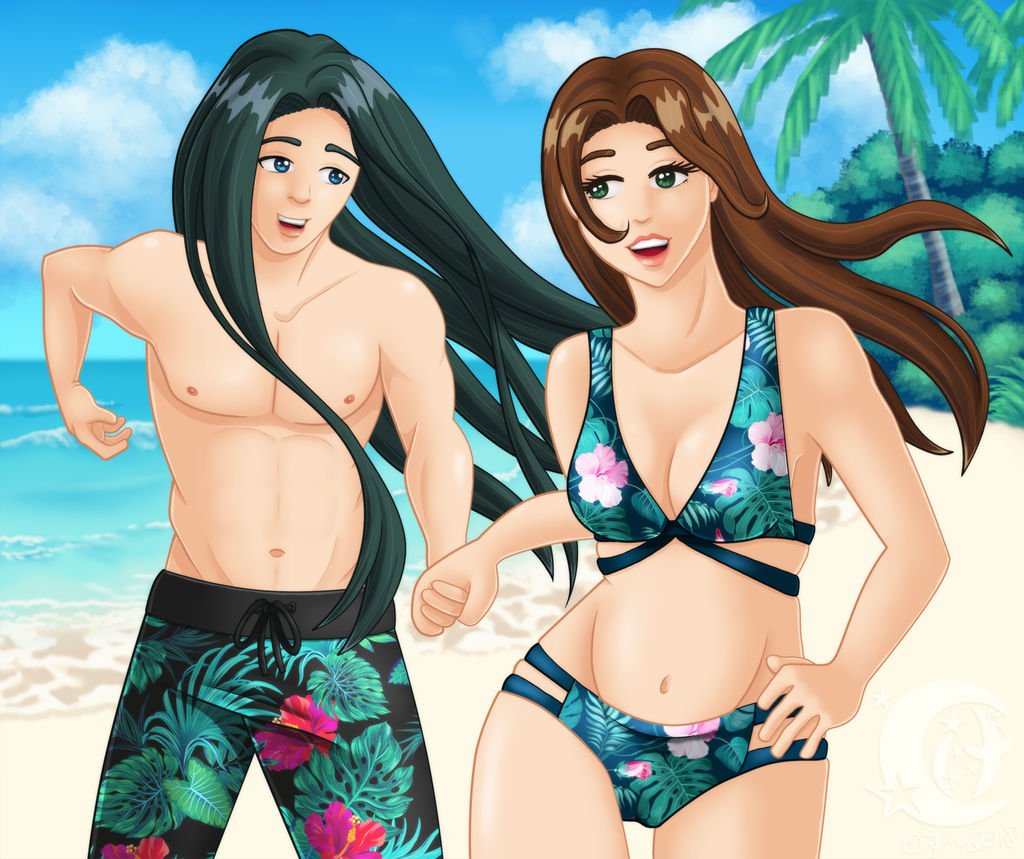 Watch
There are a lot of mistakes in this one, I know, so no need to mention it. D: Doesn't matter, what matters for these images is the feelings they generate.

(first one:
www.deviantart.com/coraleana/a…
)

Credits:


Myself, made up boyfriend & Art (c) Ingrid Timmermans A.K.A.
Coraleana
.

References were used.

They look really happy. A perfect piece for these hot summer days!

It seems like you're putting some emphasis on the blue/teal tones with this "Project Love" series; I don't know if it's intentional, but it looks great!
And I want this swimsuit, it's so pretty! *o*
Reply

It's not intentional actually. I just happen to love blue/green color mixes a lot. X3
I wouldn't mind owning it myself either.

Reply

they look so cute and so happy over there! you did their beautiful bodies and nice swimsuits very well. I love her bikini! and as usual you did the colors very well! awesome job!
Reply

Paradisiac one.

Reply

I once went to a beach with water that clear.



lemme say it was worth the money, you should totally go to a clearwater beach.
Reply

that is so awesome!

I'd love to see that for myself.
Not sure we have any to be honest.

I've never even heard of it until now.
Reply

This is perfect for this time of the weather we are having, you really captured the summer feeling here and those swimwears are amazing

.
Reply

there you two are

so lovely running poses.
I think it looks very adorable, love the pattern on
their outfits, its very sweet :3
Reply

Really love the swimsuits they're wearing.

It looks so pretty!
Reply