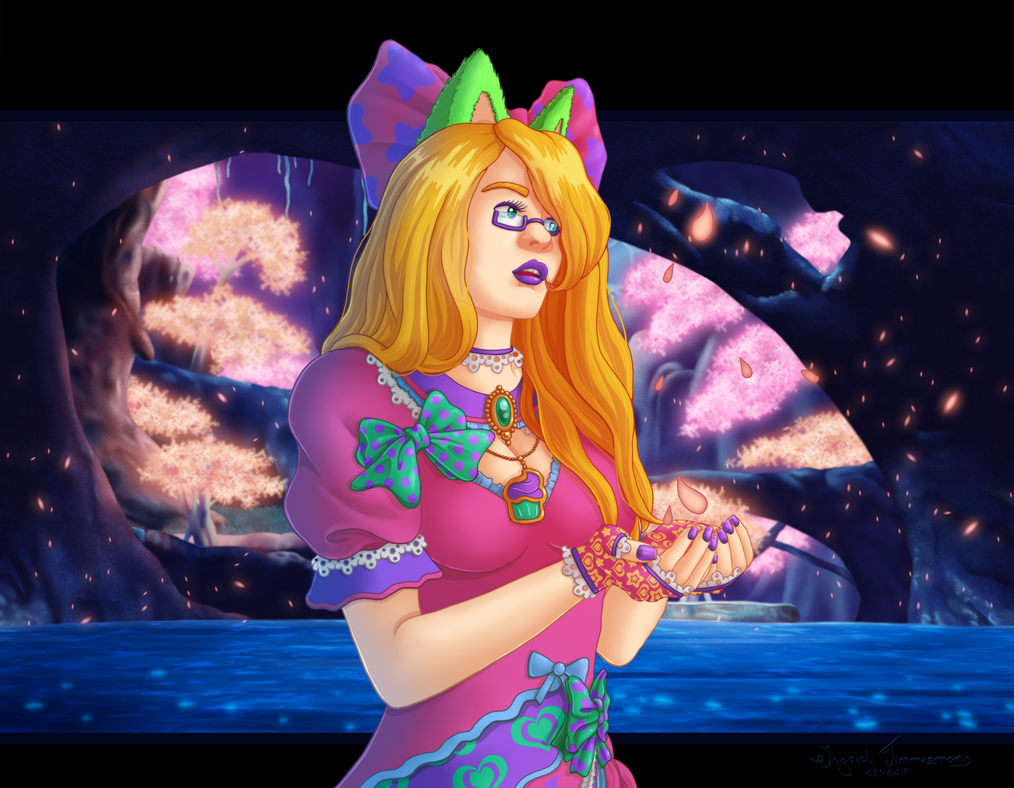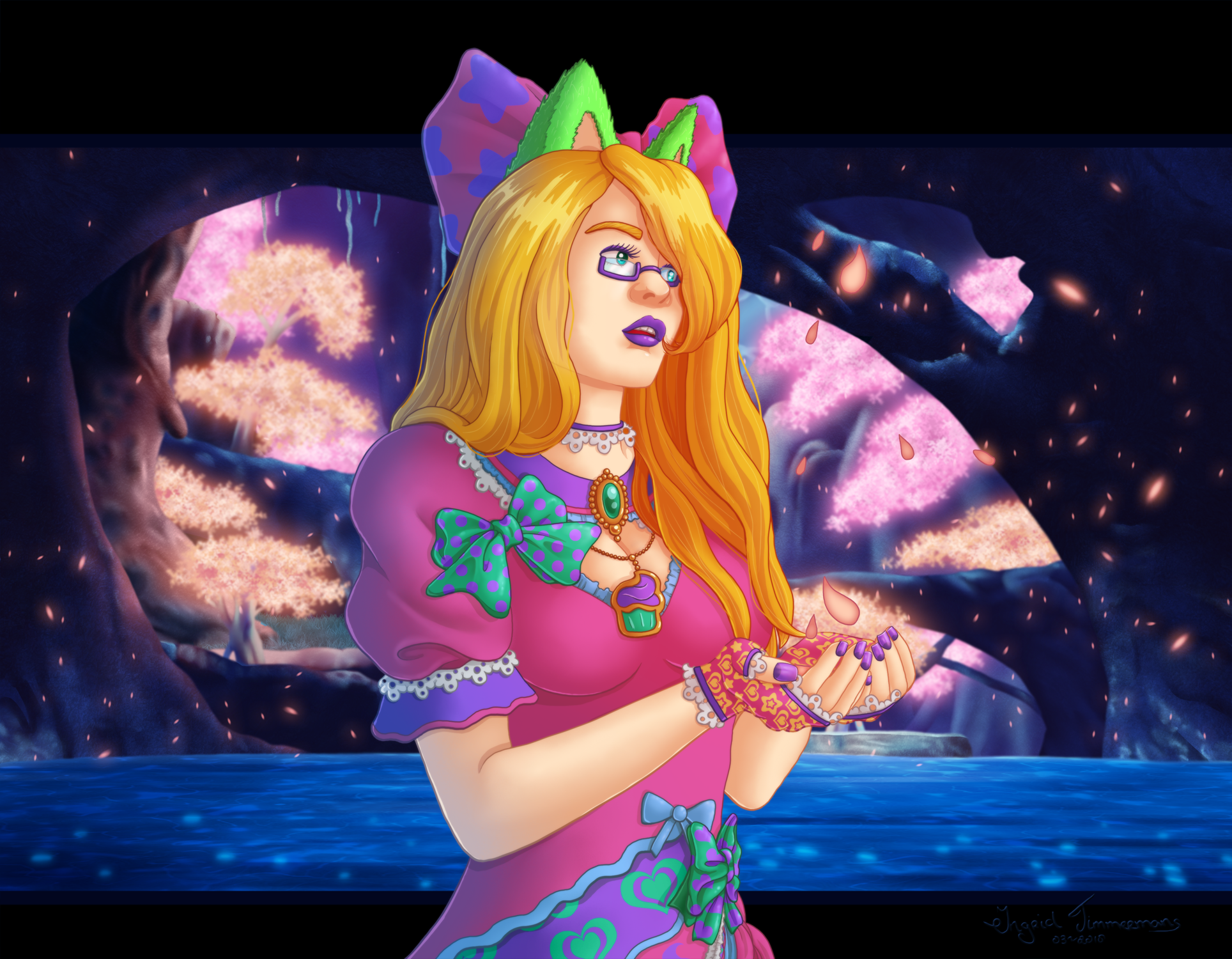 Watch
Birthday gift for

. It's a day early, I'm uploading it now because I'm afraid I might forget to do so tomorrow.. x.x
I wanted to do something with the awesome petal rain weather of Uraya so I decided to use it for her gift.

I really like how it came out myself.
I hope you like it Annie. Have a great day tomorrow.

(you can see the full background here:
coraleana.deviantart.com/art/T…
)

Credits:


Outfit & Art (c) Ingrid Timmermans A.K.A.
Coraleana
.

Annie (c)
AilwynRaydom
.

Uraya (c) Monolith Soft.

References were used.

You did such a fantastic job with her character and that background is absolutely mind blowing! I do hope the new Ni No Kuni game inspires you as much as XC2 has in terms of background art! You really outdid yourself with the ones I've seen lately!

Fantastic, beautiful work! I hope her birthday is something special!
Reply

Most likely not.. xenoblade is really good at making awesome, inspiring and unique backgrounds. That being said.. there was this area I loved in NNK2, a bit forest like with glowing mushrooms and plants. X3 And I'll be going to this seaside kingdom soon, and I do have a soft spot for those locations.. So who knows.

Thanks you.

She seemed to have enjoyed her day, so that's great.
Reply

Reply

Oh Ingrid

it is looking amazing. Im in love with the pose
and the outdit you designed for me, its so my style!


And I am staring blind of the shadow and the highlights of my
hair XD i look fantastic hehe! You really have made me justice
so to speak.

I could never figure this background was meant
for me. It really suits color wise. :3 I really like the purple eyeglasses
might get some like those in the future if i can find any

. Also the
matching lipstick is very nice as well. You normaly see those colors
on gotic people but you made it fit this style very well. I am adorable XD
feels weird to compliment myself like this XD haha but you really made me
very happy Ingrid. You took your time to make something fantastic like this
for me. I thank you from the bottom of my heart. You really are one of the kindesst
friends I have . : 3 Thank you for making my brithday so much better.

Reply

I'm glad you like it.

Yeah I was afraid it would look awful since the background has pink and orange in it, and then the outfit I designed was pink and purple and such.. but I really loved how it all went so well together.

Wasn't expecting that.
I actually forgot to color the glasses in the concept design I showed you. XD; But I'm glad you like the purple color I went with. I felt adding in makeup just made it look a little better.

You are very welcome Annie.

Reply

I really really do :3 honestly its very heart warming you had time to do something for me.

I think you nailed it color wize with the background and all

sometimes unexpected things turned
out to be the best XD heh
Oh but thats fine :3 I think I look stunning with the makeup and the purple glasses

im going to the
optic store soon I might go for purple this time XD
Reply

Yeah, like with the window in Kalde's picture. I added that glow in on a whim (I was just messing around) and it made the whole image look so much better. I love happy accidents.

I think purple glasses might look really good on you.

it should go well with blond hair.
Reply

wow she's very very pretty! such a beautiful face! her long hair and her dress are also really nice. and you did the coloring job very very well. awesome job girl!
Reply

That's a sweet job from you Coral.

Reply

Very nice!

Bet she'll love it lots
Reply