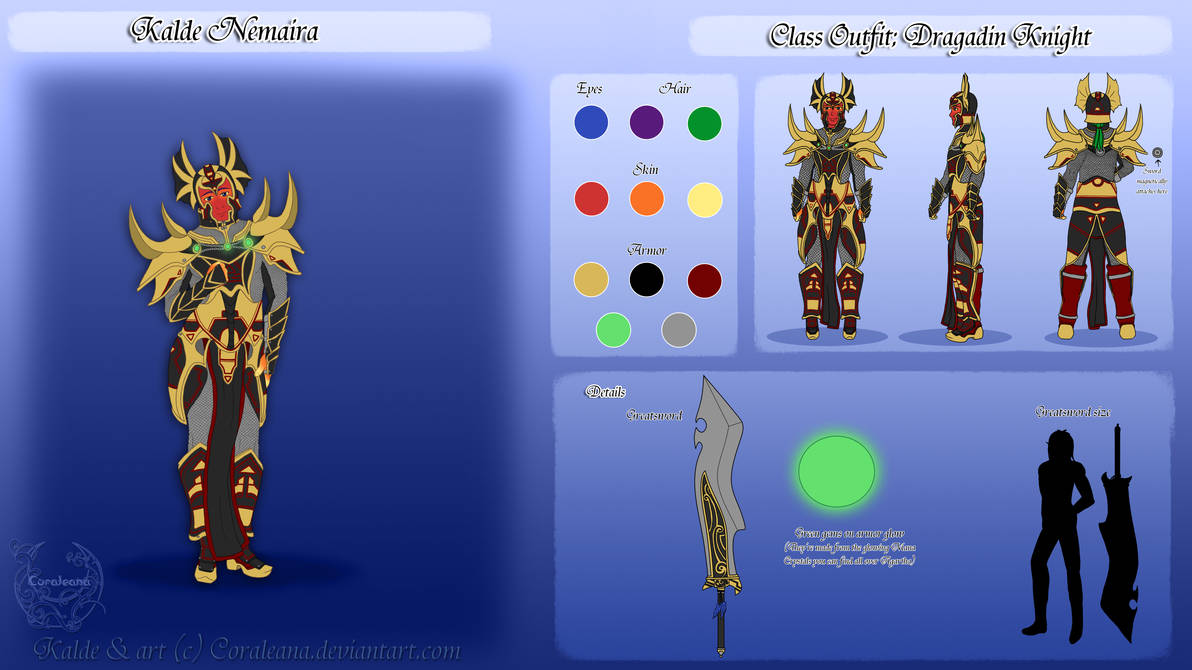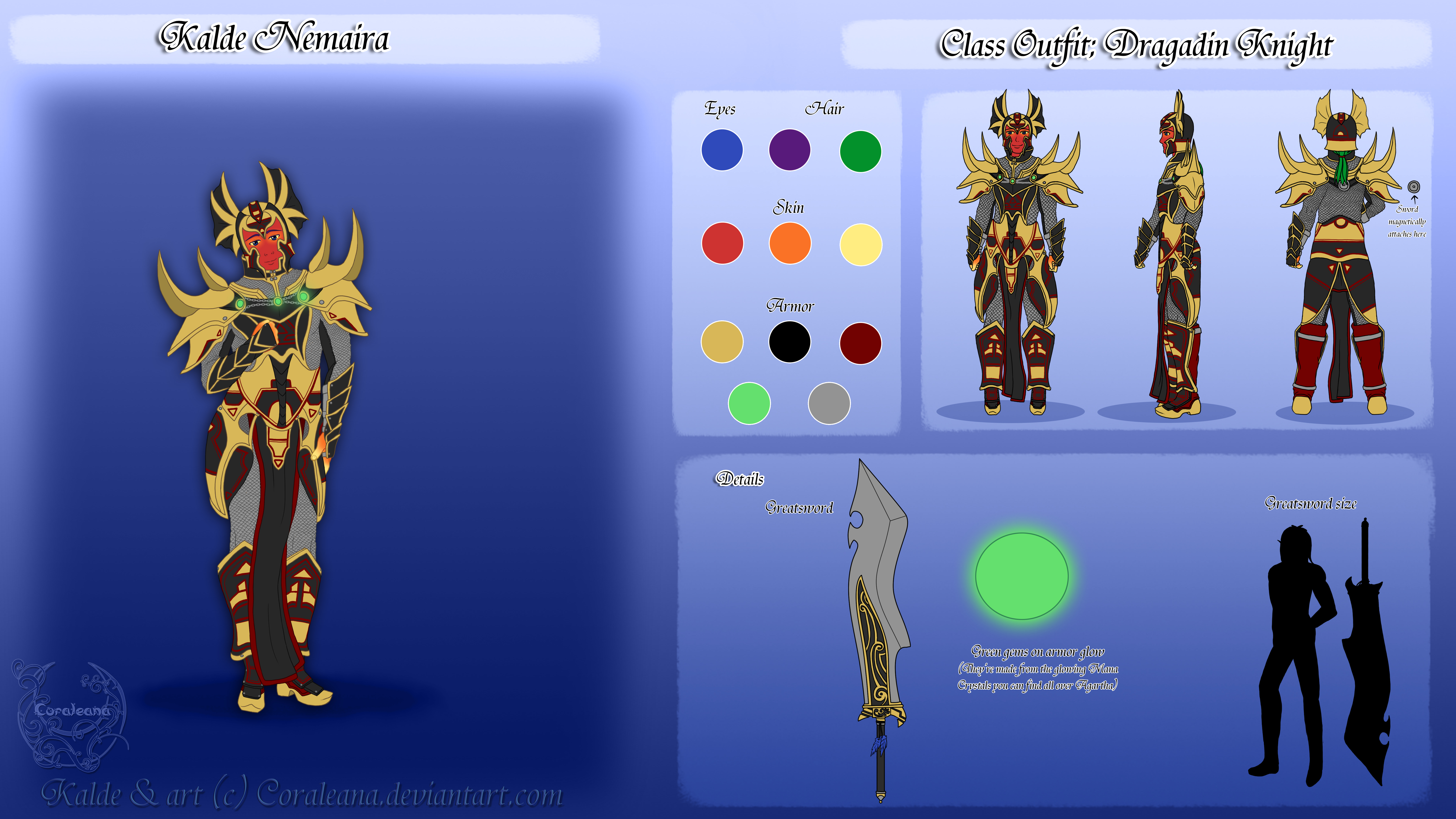 Watch


Expression Sheet: Kalde Expressions

Body Reference Sheet: Kalde Body Ref
This is Kalde's Class ref; Dragadin Knight

Default Reference Sheet (+ profile) -->
Kalde Default Ref

Casual #1 Reference Sheet -->
coraleana.deviantart.com/art/K…

Casual #2 Reference Sheet -->
coraleana.deviantart.com/art/K…

Swim Reference Sheet -->
coraleana.deviantart.com/art/K…

Winter Reference Sheet -->
coraleana.deviantart.com/art/K…

Sleep Reference Sheet -->
coraleana.deviantart.com/art/K…

Elegant Reference Sheet -->
coraleana.deviantart.com/art/K…

Christmas Reference Sheet -->
coraleana.deviantart.com/art/K…

Special Reference Sheet -->
coraleana.deviantart.com/art/K…
(here are all of his outfit concepts:
coraleana.deviantart.com/art/C…
)

Credits:


Kalde Nemaira & Art (c) Ingrid Timmermans A.K.A. Coraleana.

he's awesome! his armor s really cool! and that sword is really nice. you did a great reference. nice job!
Reply

What an armour.

Reply

He looks fantastic, and I adore those shoulder pads.

This has to be one of my favorite designs for him!

The colors really came together in this, and I adore the final look!
Reply

Thanks very much.

This design was so much simpler at first, but I wanted to add more detail so it turned into this. X3
Reply

woot woot! And its done 8D
And my mouth drops to the ground..so much details!
Its truly amazing to see. Wow I understand this
one took some time to make. O.o; His outfit really
makes him look some kind of dragon worrior. It suits
him very well. :3 I love the part of the wepond that
it is atached to the back with magnetic. Its very clever
idea. :3 The colors suits well together and his outfit is
very uniq! Im loving it

Reply

finally!

...now all the other.. XD;;
Yeah the original design was way too simple in my opinion, so I added more detail.

Thanks. I think I saw something like that before in some game and I liked it. It's much better than having the weapon just 'be there', or appear out of thin air. XD; I did the same with Marcus, he has a whole belt thing he can attach where he keeps his weapon in.

Thank you very much.

Reply

hehe aw you poor thing. XD
at lest Kalde is done now right

Like we talked before games is a very good insperation for everything

Yeah both him and Marcus have great designs for their weapond atachments :3
your more then welcome

Reply