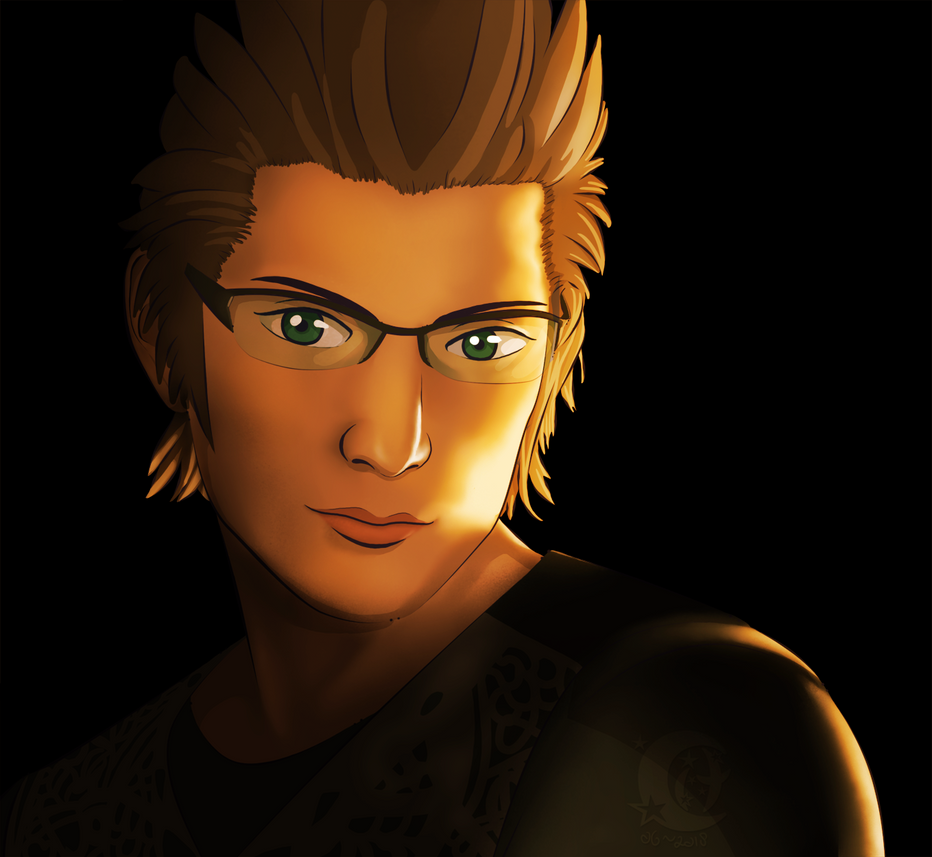 Watch
Quick little gift for

.



Credits:


Art (c) Ingrid Timmermans A.K.A.
Coraleana
.

Ignis (c) Square Enix.

References was used.

Reply

wow the colors and shading are really really cool and well done! that face is very very well done! great job Ingrid!
Reply

very kind of you

love the way you play around with the light in the picture, very dramatic

Reply

Reply

I hope this isn't stupid to ask... but I always wondered..
What does the ~ mean? I see some people do that but I don't really know what it means.. XD;;;
Reply

Awesome work on here.

Reply


I thank you so much for this amazing piece, hon. He looks absolutely fantastic in your style(s), and I adore the way he looks here--so peaceful and welcoming.

Such a soothing and kind lighting as well like he's by the campfire and just listening. Absolutely wonderful.

I appreciate the thought and apologize for my absence--just been rough (as I explained a bit more in detail in note), but I still keep your other works nearby to comment on them when I can as they are all worth talking about and always a delight to look through.

Thanks again for the beautiful piece. I am absolutely in love with it~!


Reply

I took inspiration from the campfire scenes. I love the lighting in those.

And I wanted it to give off this peaceful, relaxed vibe so I'm glad that came through.
No need to apologize for it.

I just wanted to make sure you're doing okay and not like worse or anything.
I'm glad you like it.

Reply

ah he's so lovely~~~

really love the lights here

Reply