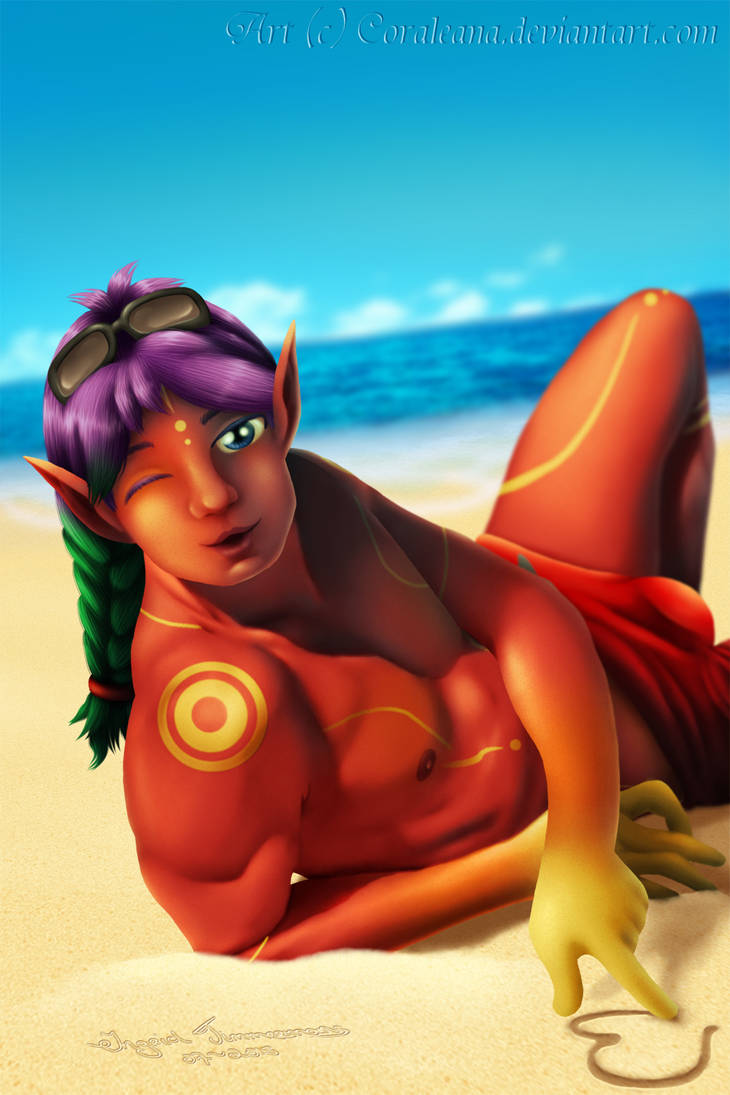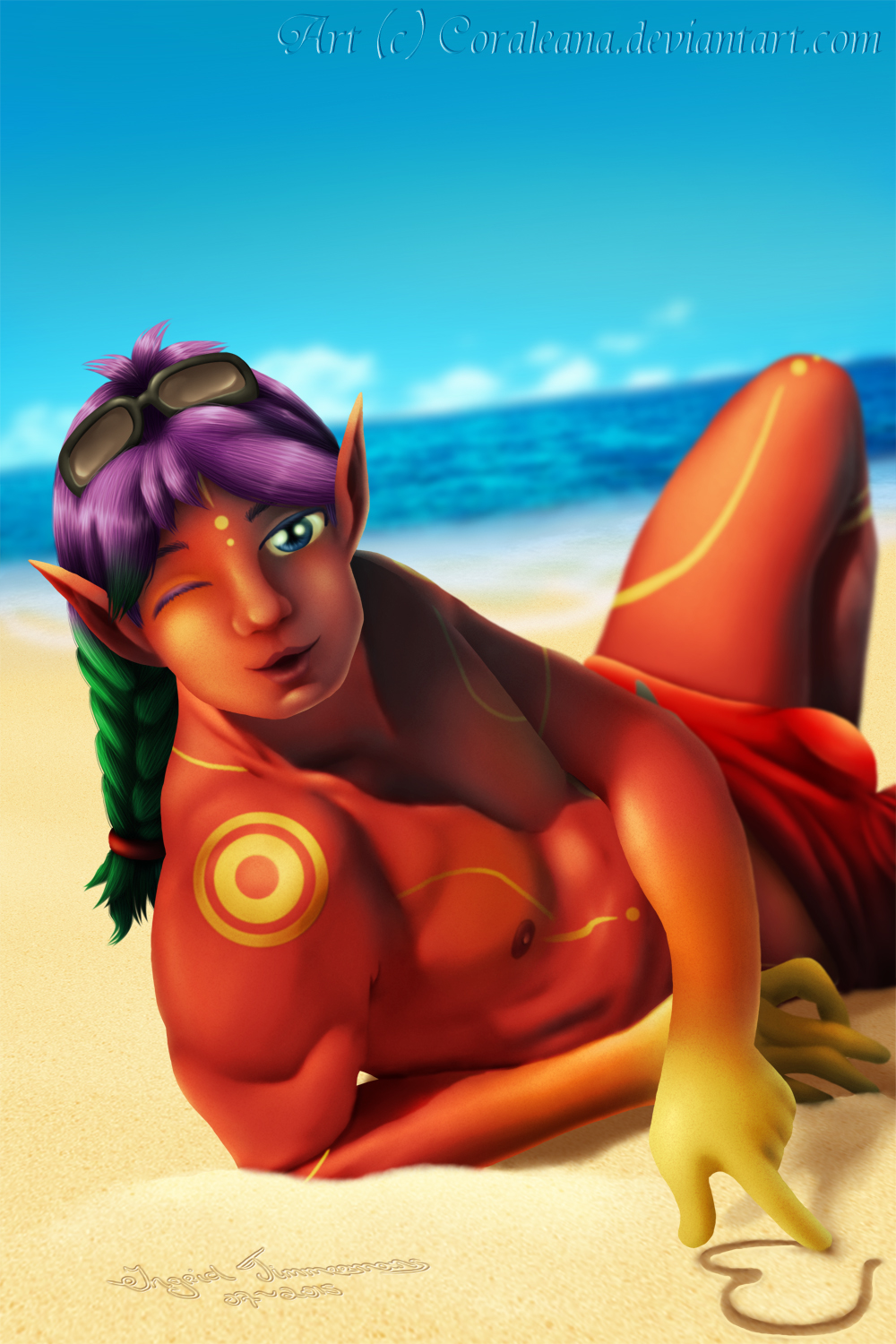 Watch
So this idea come about a little while ago, and I kinda made it for Kalde's fan girls. Which is like..3 people so far, including me. XD;;;;
I hope I did a good job at making him look sexy. X3;
It was hard though to get his orange skin color in there. He has it around his eyes, on his chest and lower arms, but on the first two it's barely noticeable. :/ Oh well.
Well girls, enjoy!


Credits:


Kalde Nemaira & Art (c) Ingrid Timmermans A.K.A. Coraleana.
---

Reply

He has quite the colorful hair there sis. I love it~!
I think he looks great, but…..*looks left, looks right* Psst, is that big bump back there in the background between his legs what I think it is?

Reply

Thanks.

Yes, that is what you think it is! XD;;;
I couldn't resist..


Reply

Wow, this is really beautifully done, you truly did such a grand job here

.
Reply

oh wow! the shadows and lighting on the body in this look stunning!. it looks like a photo!.
A very handsome and intriguing looking chappy you have here and I love the colour of his hair!

.
Reply

Aah omg look what you did! XD I saw this pic and I got a nosebleed. XD jk

Im loooooving it, I drool over the screen, I think I need to put my laptop in a plastic bag or something. XDD
Im in love in the pose so much.

You really made a fantastic pic there.

grrr~
Reply

Hahaha XD Mission Accomplished!

Thank you very much.

I'm happy to hear I did a good job on this.

Reply

Reply

Yep, finally. X3;
Thanks, I'm glad you like it.

Well...I do have something planned which will include Kalde (and some other handsome guys).

Just hope I can pull it off. XD;
Reply


I cannot wait to see how it will come out! Oh, well, you had same worries with this one, and it came out fantastic!

I am sure this other idea will be the same~!

Reply

hehe so hot and so cool! he looks handsome over there! his pose and his face are very very nice! the coloring job and the shading are amazing! awesome pic Ingrid!!
Reply