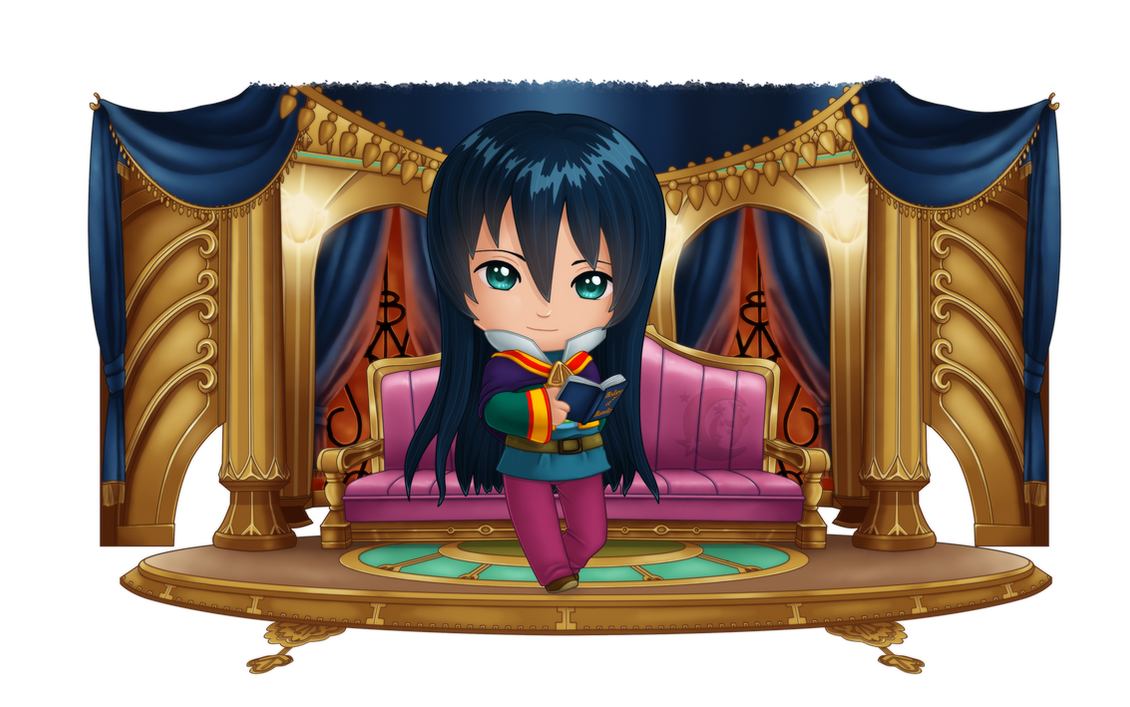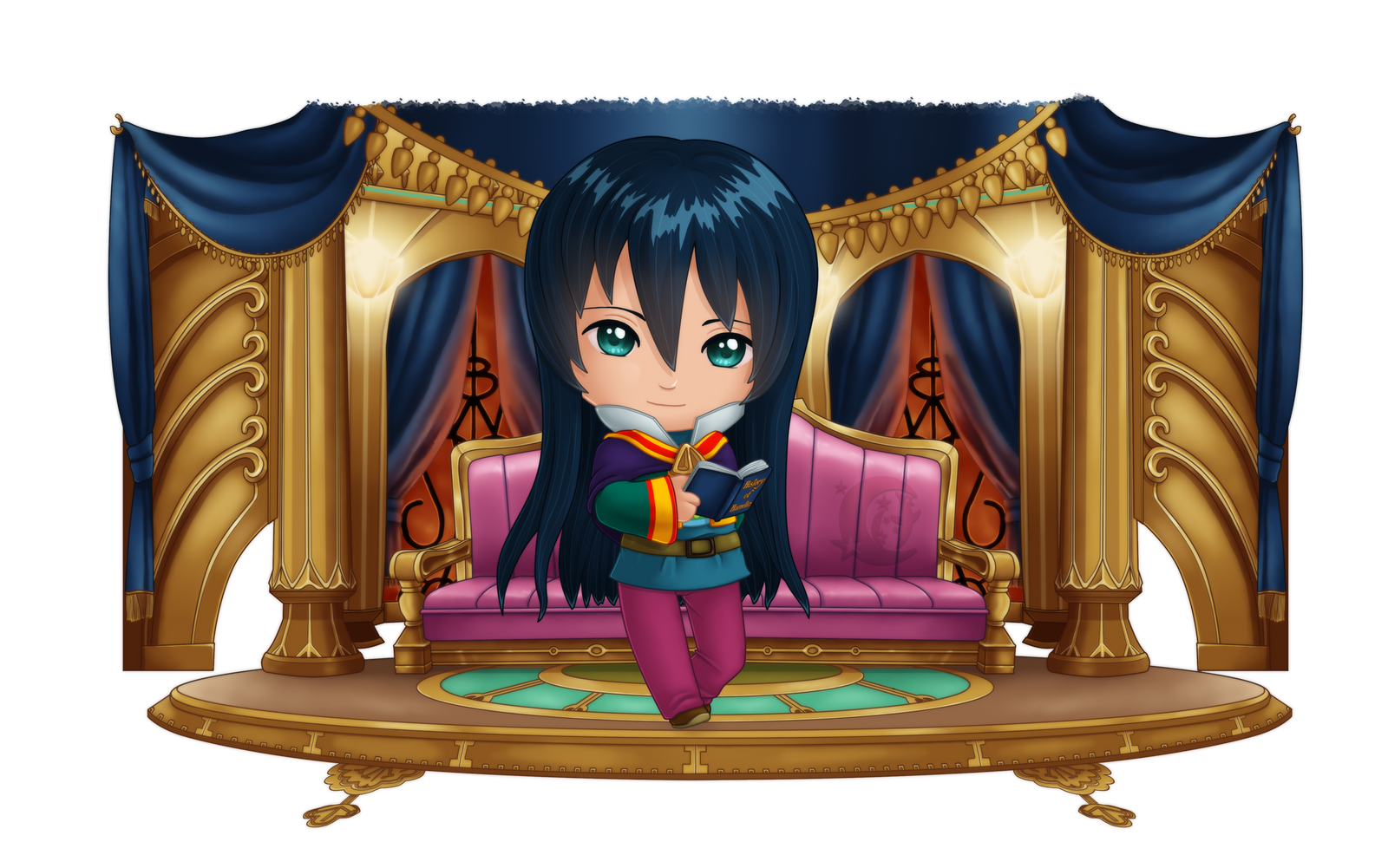 Watch


Credits:


Art (c) Ingrid Timmermans A.K.A. Coraleana.

Marcassin & Hamelin Palace Room (c) Level 5.

References was used.</sub>

I really love this style type and how it can be such pictures like this pop.

The royal bedroom is absolutely lovely, and I adore the cute, welcoming look to his face! Fantastic work on the POV!
Reply

I really like this one. he looks so cute and so smol over there. his face is adorable! and that background is really detailed and well done! the sofa and all the golden parts are awesome! great pic!
Reply

I have meant to comment on this one for quite a bit. And its funny I will do it now when I am home sick

Anyways now to the fun part. I really love the room he are in. It looks really royal and Im guessing he is in his
palace/castle? And this might be his study room or relaxing room perhepas? I have seen the style a few times now
so I can figure it might be in his home. Its very lovely made. The royal blue curtains and the lovely golden decor
is un mistakebel

the detailwork is no word to make it more justce. Im pure loveing the work.

Reply

oh no, you got sick? D: Maybe it's because you were so tired.. sickness always creeps up when your weak like that. :/
I hope you'll get better soon.
Yeah it's his room in the palace. Well.. he's the prince/emperor, so technically the whole palace is his place. XD; I don't know if it's actually his study or bedroom, it's the only room you get to see in the game sadly.
Thank you very much.

His room is very detailed but I do like drawing it.
Reply

It could be, I had one day of fever and I was very tired and my body was acking.
I slept most of the day, but at evening I was wide awak and I felt much better.

So I will be back to work on money for sure

Your very welcome :3 Im glad your enjoying it

Reply

You're really talented for the backgrounds. It's amazing.

Reply