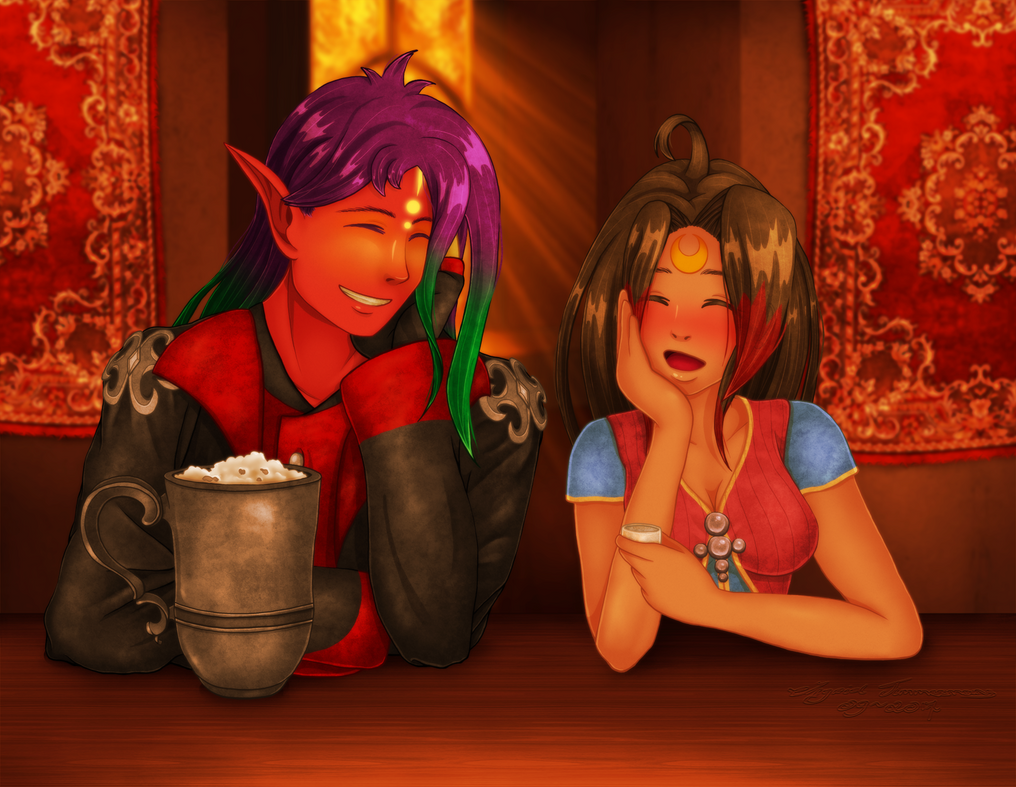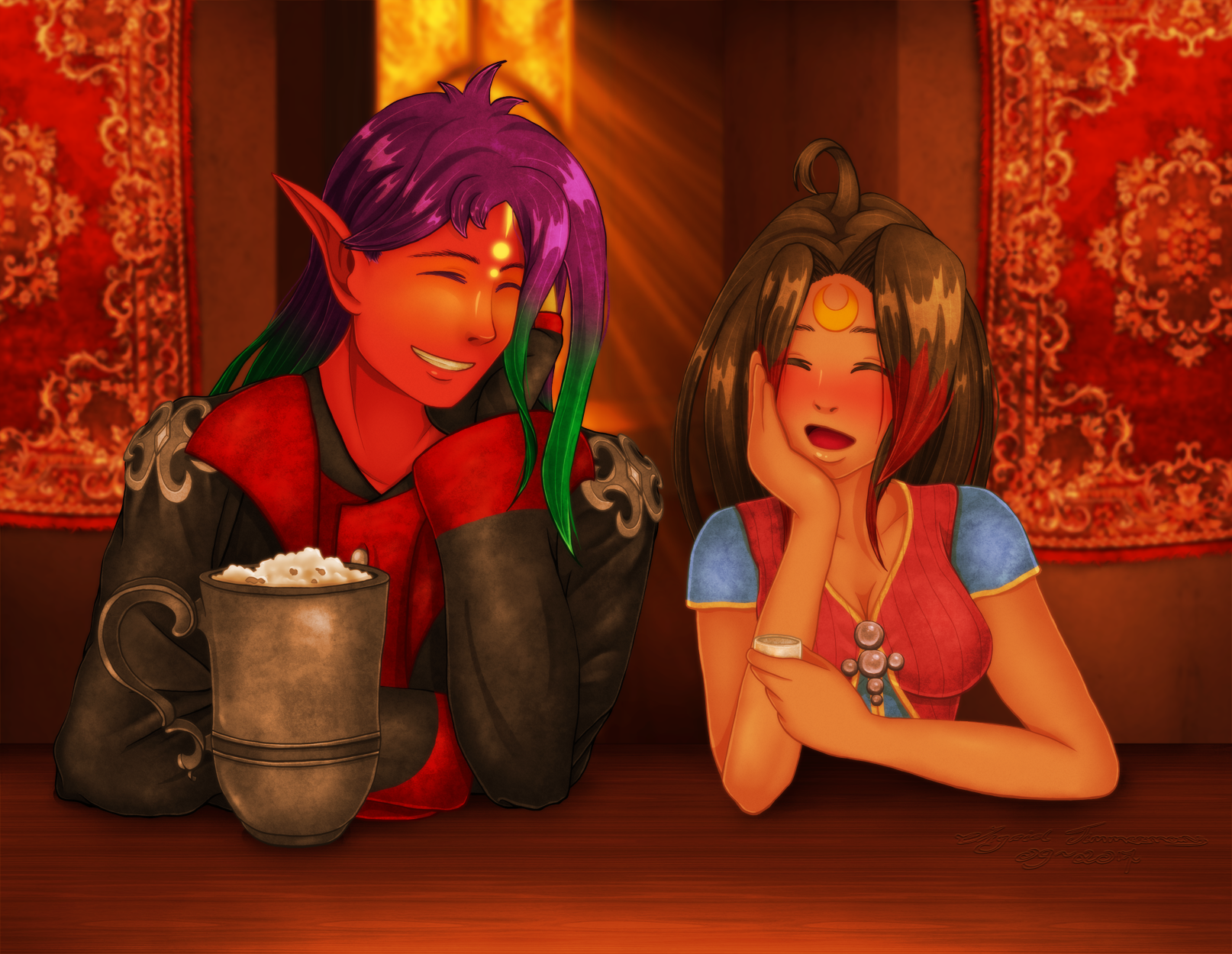 Watch


"You're a lot more fun this way, Princess."
"Haha! Yeah, no more scared, timid, worried girl. This is living, WEEEEEEW!" Coraleana said while making such a wild movement she almost fell off her chair.
"Thanks for draggin' me here Kalde, I should have done this waaaay s-sooner."
"No problem, Sheka. Seemed like you needed it." Kalde replied as he put his hand on her shoulder and pulled her close for a few seconds, before letting go again.
"Bartender! Another round please!"
..I'm sure Khyran will be pissed if he found out Kalde got Coral drunk.. XD;; And Marcus might not be too happy either.
As much as a flirt Kalde can be, at least he doesn't take advantage of the ladies.
I don't drink to forget my worries, but sometimes I wonder if maybe I should.. which I guess is where this idea came from.
If you're wondering what Coral is drinking, it's Ouzo, a very strong alcoholic drink from Greece. (40%!) It's the only alcohol I do drink some times.
Available on Redbubble:
www.redbubble.com/people/coral…

Credits:


Coraleana, Kalde, Agartha pub & Art (c) Ingrid Timmermans A.K.A.
Coraleana
.