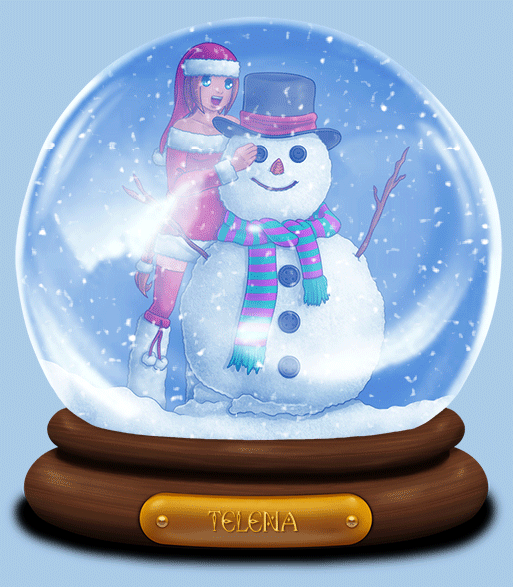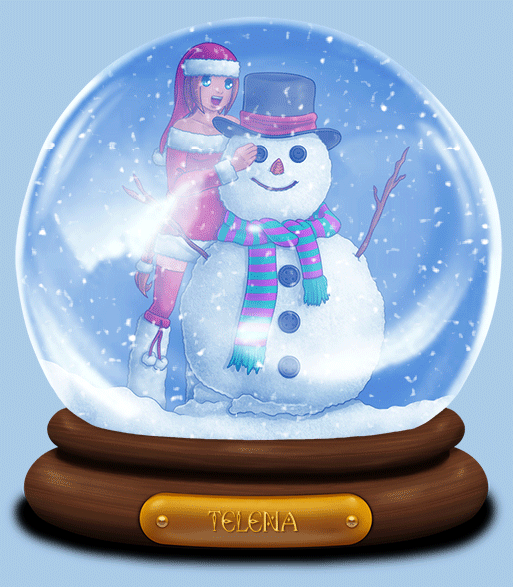 Watch
I know it's a little early for Christmas art, but I want to make more of these, so I wanted to make sure I started early. X3; Besides last year I didn't make a Christmas image at all. I'm not sure I'll be able to do them all, but I hope so.
I started with Telena because she was the easiest and it was a nice one to test the animated snow on.

It's a little faster than I wanted but if I made it slower it would jerk when the animation would loop back to the beginning and now it doesn't.
Akidah's -->
www.deviantart.com/coraleana/a…
Kalde's -->
www.deviantart.com/coraleana/a…
Leilani's -->
www.deviantart.com/coraleana/a…

Credits:


Telena & Art (c) Ingrid Timmermans A.K.A.
Coraleana
.

References were used.

Perfect effect.

Reply

Reply

Oh I got so happy when I saw this cute animation, because you told me you maybe didnt had the insperation at that moment we talked last time. So it looks like you got a little spark going on now again. I hope it stays and you will finish the other characters you planed on doing in the same style.


Im very happy to see Telena again she is adorable and the pose next to the snowman really brings the winter wibe. I have been watching the animation so long time and i think it looks nice. It might be as you say a little fast. But it looks good still, I can only tell how hard it is with the speed and make everything work out. I mean you seen my stuff.

I really enjoy this, it bring some christmas wibe, your so talanted :3
Reply

yeah it was weird.. yesterday I felt all... inspired I guess.. XD; and I just went for it. Just out of nowhere. I really was feeling so crappy I had no desire to draw, but it just suddenly shifted.
I hope so too. It takes a while since I have 6 more of them to do. And some will be more complicated that Telena's. But I know how to do the snow animation now, which took up a lot of time, so that should help with the others.

Thank you.

It's just that I used this technique from a tutorial where you basically create a snow pattern and in the animation all you really do is drag it down. Now the more you drag down the faster it gets. But since it's a pattern it'll jerk back to the original position after the animation loops if you don't drag it down much. So I had to drag it down until I reached the starting point again, that way it doesn't jerk, but it does make the animation faster.. I'm sure there are better ways.. XD; But this works.
I like Christmas vibes, so I'm happy to spread some.

Reply

Hehe if the insperation hits you its better time to go for it.

Im glad it shifted, sometimes its only matter of time that can
make diffrences in life sometimes.

I wish you good luck and hope the motivation is sticking to you.
Its good you know how to make the animation now should be
less work for you hopefully.

I did the same thing but I failed either way with my funny door. XD
But thats fine I havent made animaiton in a very long time so I cant
expect something amazing like that stright away.


But
your technique is very good I think :3
As long as it works right ?

You really did

Reply

Yeah now I can do the animation in a minute and the first time it took me hours because I didn't know how and tried out several things. XD;
Oh well, at least you tried.

And like you said it had been a while, you're a little rusty. X3
Reply

hehe how did you figure it out then? you used a tutorial? X3

yeah :3
Reply

well I found this awesome tutorial and I got half way through and then it just didn't do what it was supposed to..

So I found another one and used that one but with some of the knowledge from the earlier tutorial. This is the one I used in the end
www.youtube.com/watch?v=jqHCrG…
but you do need photoshop CS6 at least, the older ones don't have this kind of animation option.
Reply

oh that sucks you need a CS6 photoshop XD I have a very old photoshop.
>_> Im even suprise it still works to be honest because I cant afford a
good photoshop so I get whats around.

Reply

Reply

such a nice snow globe! the snow man and
Telena look pretty nice over there. I love the colors and effects. and the snow animation looks pretty nice. awesome job!
Reply

Wow, this is super cute! I really love Telena in this adorable idea! I wish it were a real snow globe so I could have it on my desk!
Yeah I don't think I did one myself either last year... x3;; I need to do that and work on my anniversary piece too. So much to do, so little time.
Reply

This is so cute and gorgeous!

Reply