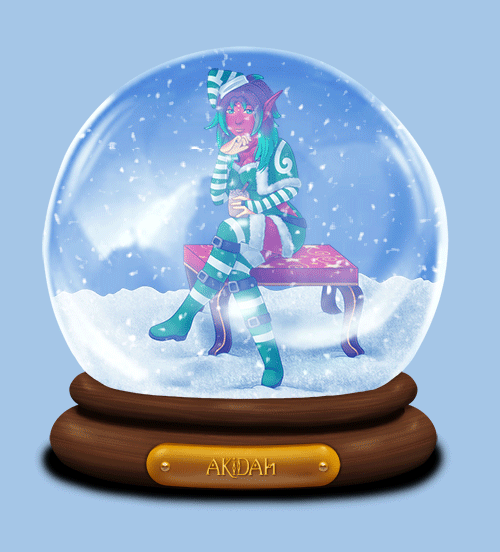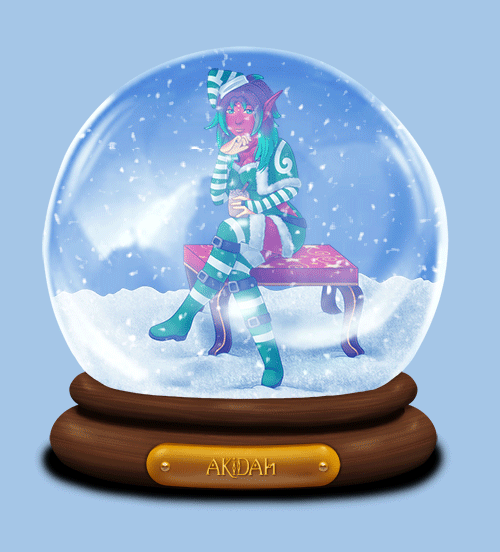 Watch
I did Akidah next.

If you're wondering what she's holding, it's a glass of eggnog. Honestly I have no idea what that really is.. XD; Since it's not a thing over here, but I've seen it mentioned tons in American tv shows so I decided to use it.
It's a shame I have to make these so small (or else my photoshop will die trying to save it...), since I really liked how her face came out.

..which you can't really see now.

Telena's -->
www.deviantart.com/coraleana/a…
Kalde's -->
www.deviantart.com/coraleana/a…
Leilani's -->
www.deviantart.com/coraleana/a…

Credits:


Akidah & Art (c) Ingrid Timmermans A.K.A.
Coraleana
.

References were used.

that's really really nice. I really like that snow effect thing. the globe is very well done. her pose and face are great. and the colors are awesome! great job!
Reply

Reply

I did try eggnog when I lived in USA. It taste alright. But in Sweden we drink eggnog during easter instead. :3
She really came out super cute. Love the pose, you can still see her face she looks very nice.

lovely work
Reply

Just goes to show how different traditions can be depending on the country you're in.

Thanks very much

Reply

Oh wow, really? It's so funny knowing what is and isn't universal in terms of foods and stuff. x3 Yeah, it's not my favorite drink but a lot of people seem to like it.

I do not mind our cafe's eggnog latte though.

I adore the intricate seat she's on! Akidah has such pleasing colors, and I love the pictures I've seen of her so far! I hope to see more for sure! This looks amazing~!
Reply

Yeah.

I have no idea if I would like it, I've always wanted to try it though, just to know what it tastes like.
Thank you!

I do want to make some more of her, so hopefully I will be able to in the future.
Reply