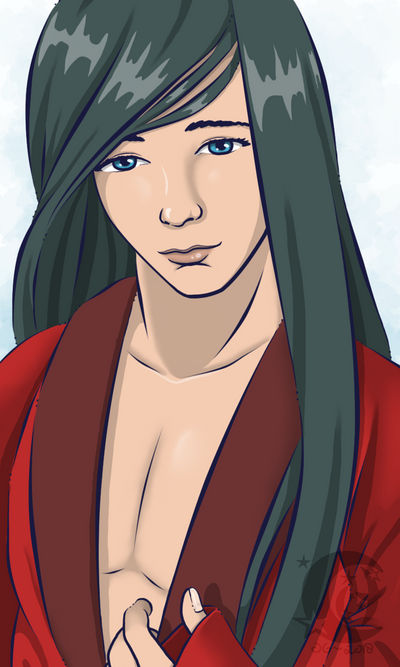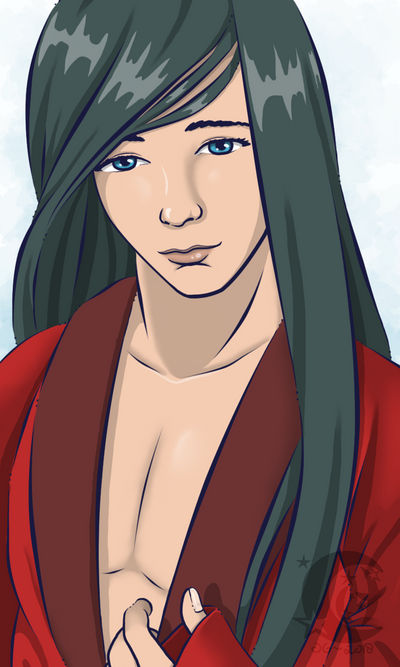 Watch
I really had to take a break from the concept stuff for Enlea that I've been working on. My brain needed to focus on something different or else it would explode.. XD;
This is just a quicky, of my imaginary/future boyfriend.


Credits:


Made up boyfriend & Art (c) Ingrid Timmermans A.K.A.
Coraleana
.

References was used.

Keep dreams alive.

I think this is the best way to do so. You did a fantastic job with him, and I truly hope the man you find is everything you wish for and need as you deserve it.

Reply

he's really handsome and cool! a dream material. lol. you did his pretty face and hair very very well! nice work!
Reply

Always nice to dream

*wink*
really like his look and how his hand turned out.
Also you are getting better with the lineart

like
the choice of blue lineart.
Reply

Thank you.

Well.. it's actually just a different kind of line art.

This isn't my normal one, it's a 'quick' one. As you can see I don't connect more of the lines and (for some weird unknown reason XD; ) I add in dots as well. I use the pen tool for this like 90% of the time and that makes it super quick. The choice of using blue I saw someone else do and I wanted to try it myself. I kinda like it for this style.

Reply

Your very welcome

Still i think it looks nice :3
I use the pentool all the time everything goes faster. XD
The lineart looks much alive in a diffrent color

Reply

I never really do unless the line is so long/big that I can't make a decent one with me hand. XD; Otherwise I prefer to draw it myself, that way I can change the line weight as I go. But for this style is works well. I've done 3 images like this now, and I love it. I've never been this fast. XD I'm keeping this one. Kinda nice having 3 styles to choose from now.

True. Which is why I always add color to my lineart and don't keep them black. I actually often sketch in a dark blue/grey-ish color, it's really nice for some reason.

Reply

Oh yes its hard to controle the pentool sometime.

I had issues
with it as well, but I learn now how you bend it to make the small and
fat lines goes as I please. But also you can use the pentool to fill in with
black also for a sharp lineart there you think it didnt turn out well. But
Im a bit of a nerd on that subject.

Yeah thats whats so good about it, its very fast

I do that sometimes :3 .
It sure fits your style very well when you add color to your lineart.

Reply

Sounds like you really got the hang of it. I won't lie, I wish I knew how to use the pentool better myself. I did look at some video tutorials and I learned some new stuff, but I still can't really make it do what I want it to do. XD;
Thanks.

Reply

I just been lucky to know people in the past that teached me a few tricks
then I learned mostly on my own for the rest.

But once in a while
I did watch a video or two but thats mostly when I accidently reset
the pentool and thats a tricky one to fix sometimes T_T
Im sure you will some day :3
Reply

Reply

You made it well.

Reply