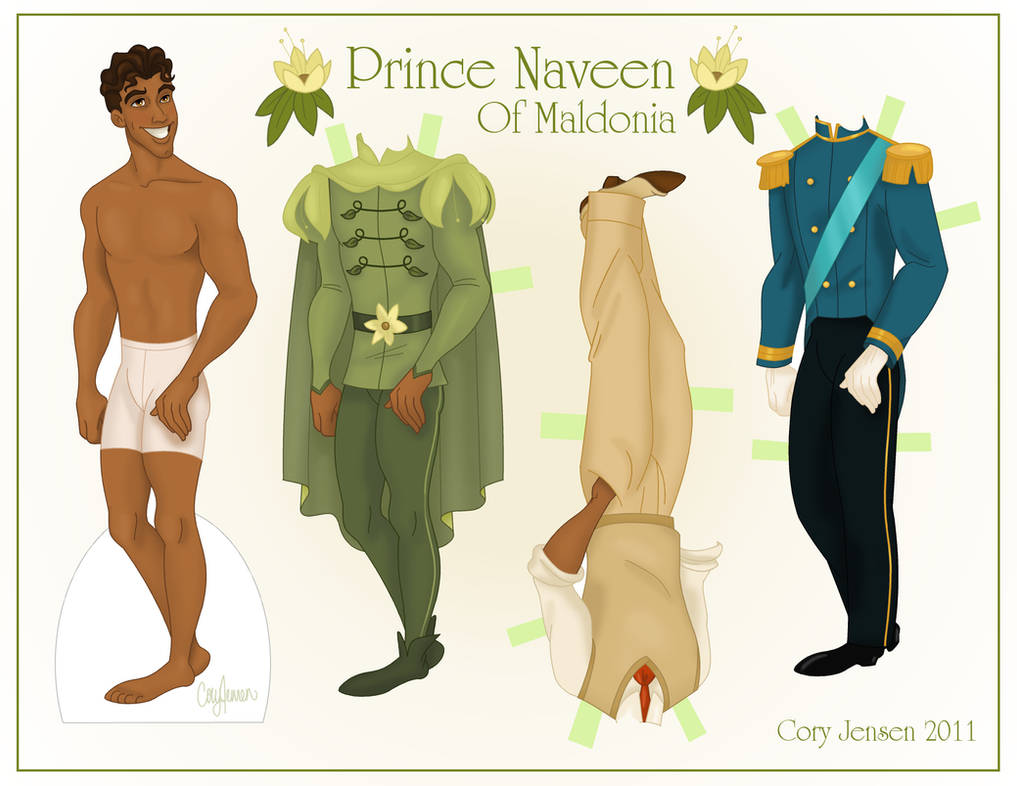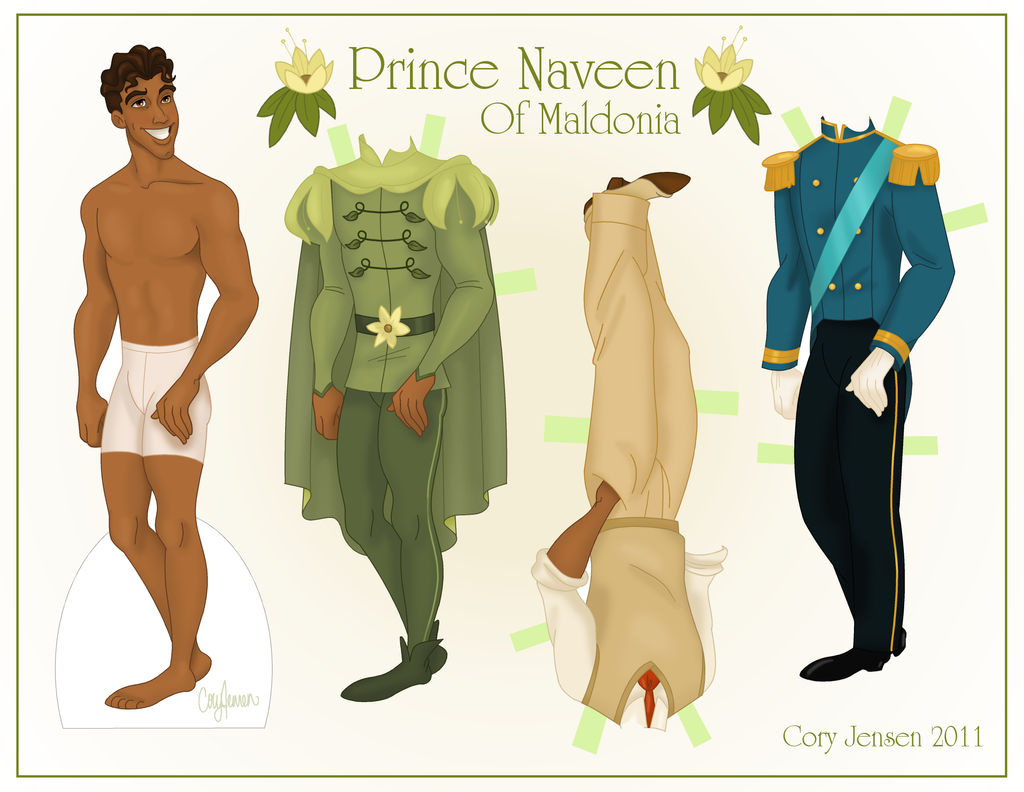 Watch
More "Princess and the Frog" paper dolls! I don't think I'll ever be satisfied! haha I actually finished this set in early February but never posted them. This Naveen Set consist of all the outfits he wears in the movie, including the ones worn by "Naveen." Obviously I didn't post the entire set yet 'cause I wanted to get some opinions first, what do y'all think?
Oh, yeah! I also have a Tiana and a Charlotte doll that is a part of this set! Charlotte isn't finished yet. Look for those soon!
AND one more thing, the pose of this doll is referenced from concept art by Bill Schwab and Randy Haycock.
Please comment!