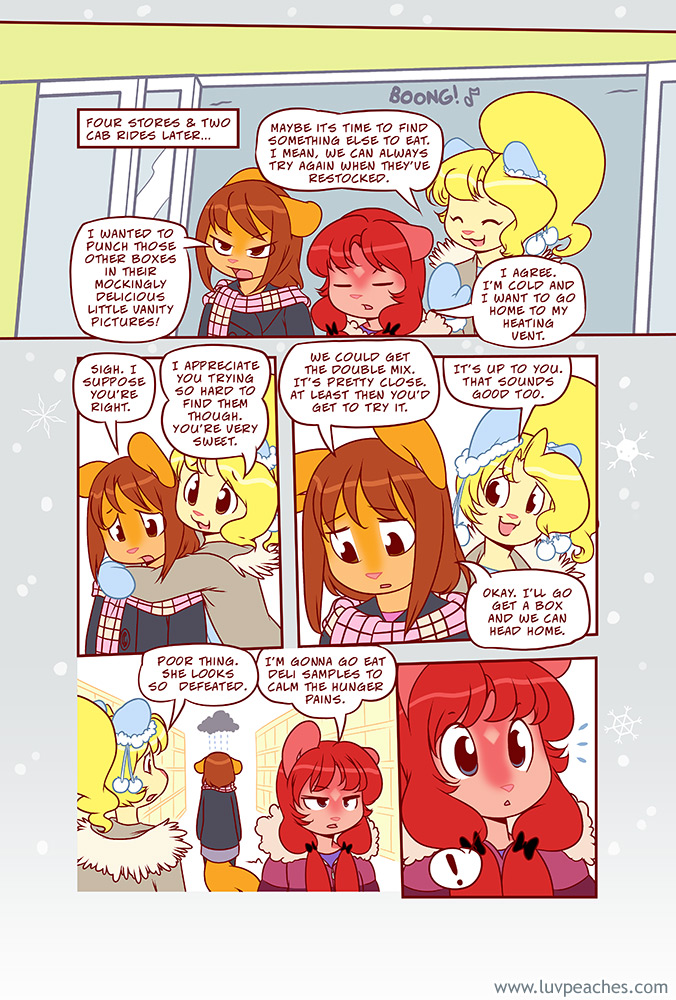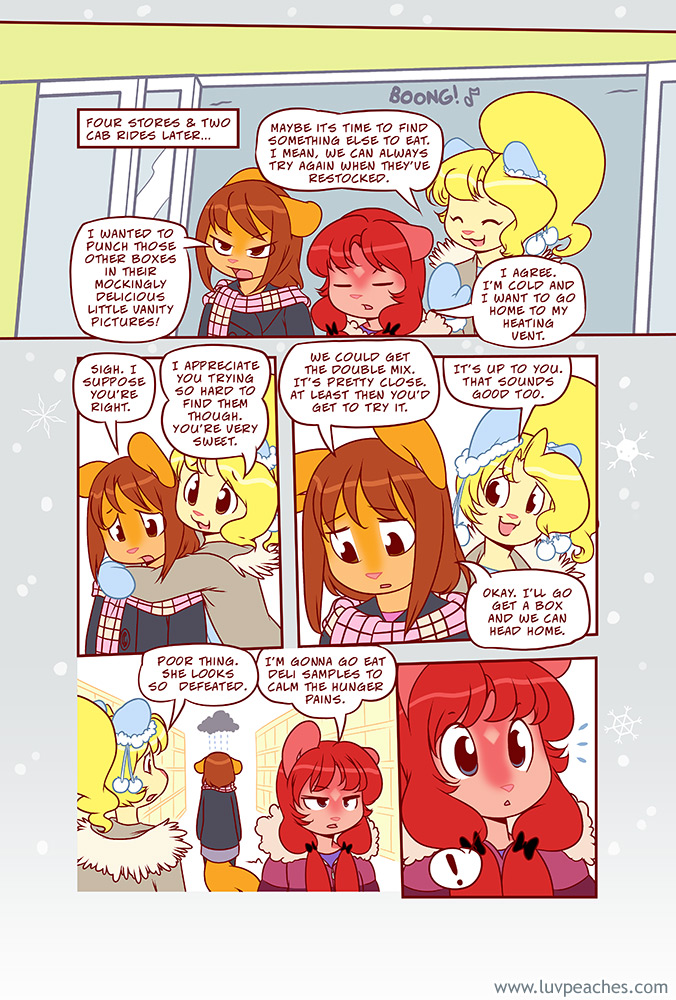 Watch
Ahh~ the Garfield eye page. < X D Some experiments don't work out. Ah well~
Sorry for the update happening later than sooner today. Kinda got caught up in work stuff. Finishing up a brand new pic of Jam for tonight's Club Stripes update. So all you CS folks out there keep an eye out for that.

Anywho, PnC work is going well, more to report soon!
For those that may not have followed the now finished Winter Special story on www.luvpeaches.com
[link]
I'll be posting it here to DA (and on FA) one page each Sunday.
Thanks to everyone that's been reading it on the site!
And of course to read the whole thing and more, please check out my web comic site www.luvpeaches.com
[link]
.
And if you'd like to donate to keep this comic going, donate here!