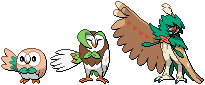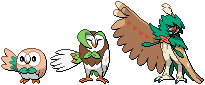 Watch
I'm in looooooooovveee~ with this Ghost

So gen 7 will be the first in which I don't pick the water starter O:
I do like Primarina a lot, I just can't get over how much Decidueye speaks to meeeeeeeee

Edit: Added Rowlet and Dartrix!


Free to use as long as you give credit. Also preferably comment with a link so I can check your art out!